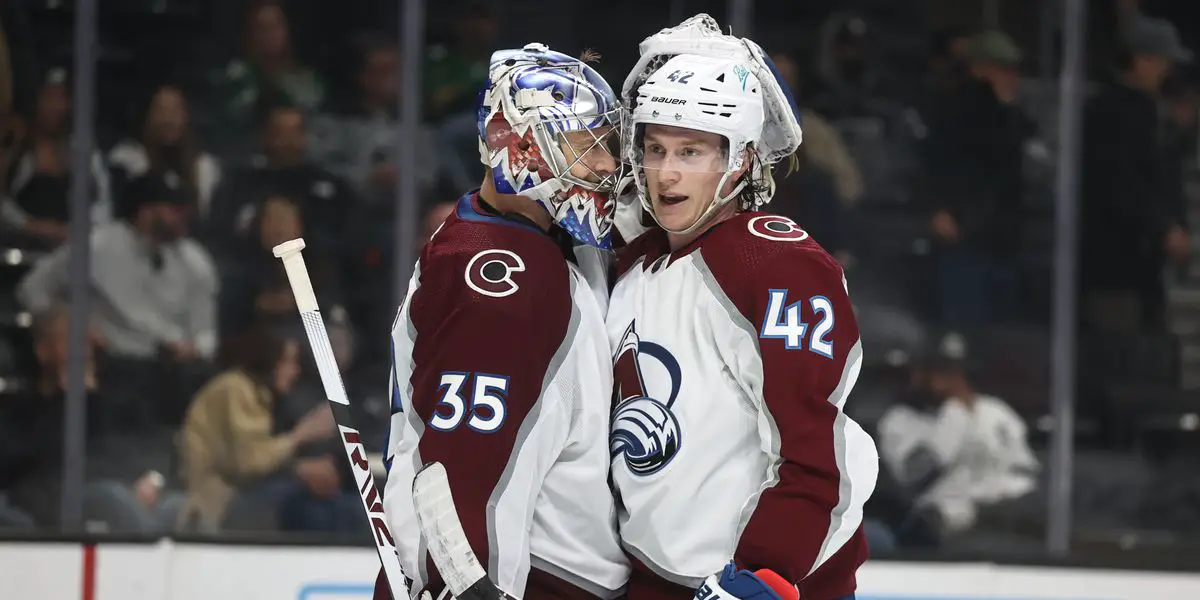 We are now less than one month away from the draft, and rumors around the league are heating up. There have been many rumors around the Maple Leafs and their attempt to try and clear some cap space for the coming off-season, mainly around trading away Jake Muzzin, Petr Mrazek, and even Justin Holl to make more space on the books. There is also a high expectation that there will be some roster turnover going into next season based on the lack of success and the cap space the Maple Leafs are trying to create. Below, we will take a look at the top ten potential free agents that I feel Toronto could take a look at and the reasoning behind why I think that player will be a good fit within the organization. 
Josh Manson:
Contract Offer: $5,000,000 x 3 years
If there is a way that the Toronto Maple Leafs do find a way to move Jake Muzzin's contract, I feel that Josh Manson should be the defenceman that the Maple Leafs go after. There have been rumors around him coming to the Leafs for years, but those didn't come to be, and now is the time. Manson (30) brings a lot of things on the defensive side of the puck that the team needs, and he could be the guy that plays alongside Morgan Rielly and helps solidify the backend. He is currently playing for the Colorado Avalanche. He awaits their opponent in the Stanley Cup Final, so the draw to resign with the Avalanche could be there, but I think if Toronto can sell him on being part of this team and getting over the hump, they could be a potential top suitor for Manson. Josh Manson is coming off a contract that pays him $4,100,000 per year and will be looking for a pay raise, which could pose to be a problem for the Leafs, but if you can get him on a contract worth $5,000,000 per season for two or three seasons, I think it would be a good contract for both him and the organization.
Valeri Nichushkin:
Contract Offer: $4,000,000 x 4 years 
Another Colorado Avalanche player joins the list, and for a good reason. Nichushkin (27) is coming off his career bests 52 points and will be looking for a raise from his current contract worth $2,500,000 per season. I feel if you offered Nichushkin $4,000,000 per year for four years would be a contract that would be good for the type of player you are getting and the value that he would bring to the top-six forward group. Nichushkin would be the best option for the 2nd line RW spot on a line with William Nylander and John Tavares. He is more known as a power-forward-style player who would bring a big body presence on that line. At 6'4" and 210 pounds, he could provide the Leaf's something that we haven't had in the top-six for years. As mentioned for Josh Manson, the draw to re-sign with the Colorado Avalanche is strong because of the success their team has had this season, but if the price is right, he may be willing to walk, and he is actually what the Maple Leafs need.
Tyler Motte:
Contract Offer: $1,750,000 x 2 years
Tyler Motte (27) is a player that I felt the Maple Leafs should have tried harder to get at the deadline. He plays the game hard, and although he is only 5'10" and 192 pounds, he plays a bigger game than many would assume. Motte is a player who is coming off a deal that only paid him $1,225,000 per season and has had a decent playoff for the New York Rangers, so it is expected for him to receive some sort of increase in his AAV. Motte would fit on the Maple Leaf's shutdown line with Kampf and potentially Engvall and would be able to find great success with them and play an essential role with the club. This signing would be similar to the Kampf singing, in the sense that the Maple Leafs wouldn't be paying him to be a serious offensive threat but rather play a strong defensive style game.
Josh Brown:
Contract Offer: $900,000 x 1 year
Josh Brown (28) is a huge man. At 6'5" and 220 pounds, he is what the doctor ordered for the Toronto Maple Leafs. He is coming off a year where he didn't play regular minutes, and that would most likely be the case for him and the Leafs barring the re-signing of Ilya Lyubushkin. If the Leafs don't re-sign Lyubushkin, then Brown would be a great target to replace what Lyubushkin brings, but on the other hand, it may be worth signing Brown as the 7th defender and playing him in 30-40 games next season. It doesn't hurt to have a defenceman like him in your lineup, and Brown would also be a good replacement for Justin Holl if his contract is moved. He can play primarily on the penalty kill and the 3rd pairing, but he also has more of an edge to his game than Justin Holl has. If the Leafs could sign him to a $900,000 to a $1,000,000 contract for a year and get Lyubushkin signed as well, we may finally have some defense that is hard to play against. 
Andrew Cogliano:
Contract Offer: $800,000 x 1 year + performance bonus
Andrew Cogliano (34) is a Toronto native who the Maple Leafs could be able to convince to come in on a deal similar to what Spezza had and load it up with bonuses. The appeal is there not only for him being a hometown kid but also because he is a great penalty killer and can provide the team with good shifts on the 4thline. There has been another name circling the Maple Leafs, and he is a friend and former teammate of Cogliano that is Sam Gagner, who has the draw to sign with the Leafs because of his friendship with John Tavares. If the Leafs could move on from a few contracts and bring in Cogliano, as well as Gagner, to reinvent their last line, it could prove to be a smart decision by Kyle Dubas. Cogliano has a long track record of always playing and was in the running for the Ironman streak till he was suspended, which could help teach the younger player on the team the importance of showing up and giving it your all every night. He split the year between the San Jose Sharks and Colorado Avalanche, where he collected 16 points, and is currently in the Cup final, awaiting his next opponent, which is another thing Toronto lacks, experience during a long playoff run.