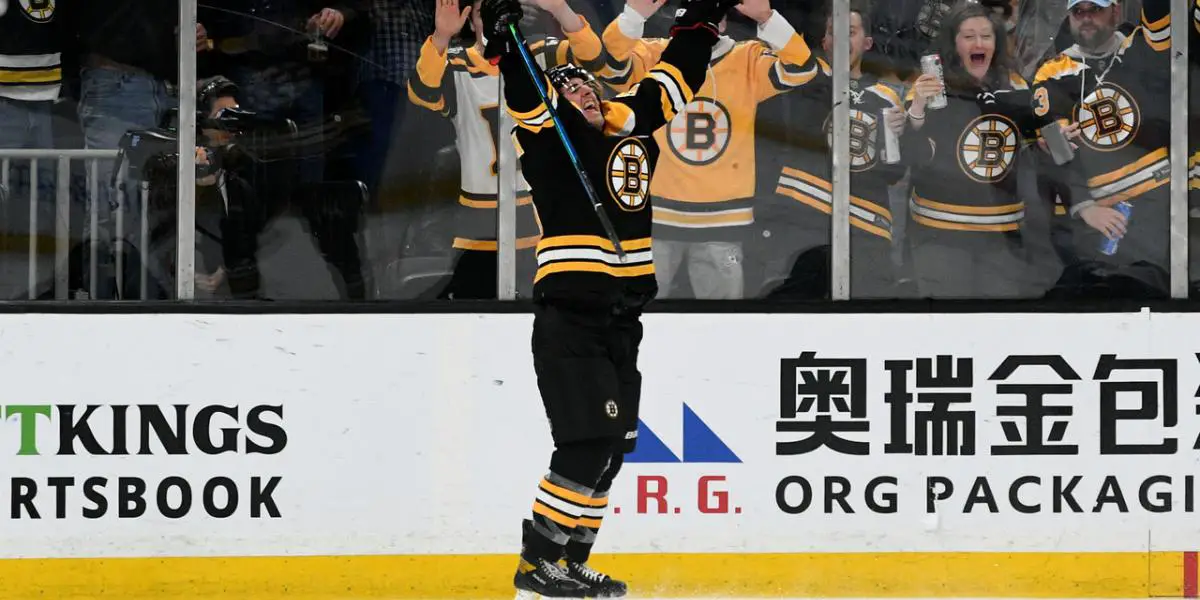 When North Billerica, Massachusetts native Marc McLaughlin potted his first NHL goal for the Boston Bruins Thursday night at TD Garden, many Bruins fans lived vicariously through him for one beautiful moment. Literally, hundreds of thousands of young hockey players in Massachusetts have dreamed of what McLaughlin accomplished Thursday night.
McLaughlin is the latest of many hometown kids who have played for the Bruins over the years. Something about the Boston area makes it extra special to play for the Black and Gold. Bruins fans seem to pay more attention and root for "their own" more than others. Aside from McLaughlin, when Charlie Coyle (Weymouth, Mass), Chris Wagner (Walpole, Mass), or Matt Grzelcyk (Charlestown, Mass) score a goal, it just feels a little different for Bruins fans.
McLaughlin is the latest in a long line of Massachusetts natives who have donned the Bruins spoked "B." But who has been the best to do it? Which "hometown" Bruins have had the best careers as Bruins, regardless of what they achieved in other organizations? Let's take a look at five of the best Bruins who grew up in close proximity to Boston.
Hal Gill – Concord, Mass
Gill was a 6'7" defenseman who played for the Bruins from 1997 to 2004. The former eighth-round pick in 1993 played only 4 American Hockey League games before becoming a regular NHL player. Gill played 626 of his 1,108 NHL games with Boston and scored 97 points with a +41 rating. The former Providence College star was a steady defenseman who averaged just under 20 minutes per game with the Bruins.
Mike Milbury – Brighton, Mass
The left-shot defenseman played for the Bruins from 1975 to 1987. Milbury would play his entire NHL career (754 games) with Boston and totaled 238 points. The former Colgate d-man also finished his career with an impressive +175 rating. Milbury would go on to coach the Bruins and Islanders and serve as a general manager as well. Most recently, Milbury served as a hockey analyst for NBC Sports before being fired after 14 years in January of 2021.
Ted Donato – Boston, Mass
The former Harvard star played 528 games over nine seasons for Boston and registered 266 points. Donato's best season was in 1993-94, when he had 54 points and scored four goals in the playoffs that year. The current head coach at Harvard has a son, Ryan, who played for the Bruins as well.
Steve Heinze – Lawrence, Mass
Heinze was the Bruins third-round pick in 1988 and played college hockey at Boston College. The Lawrence native played 515 games with Boston and registered 239 points. The right-wing also played in 52 playoff games for the Bruins. Heinze had his best season in 1997-98, with 46 points in 61 games.
Bobby Carpenter – Beverly, Mass
The former St. John's Prep star is one of the most celebrated high school hockey players in Massachusetts hockey history. Carpenter was drafted third overall by the Washington Capitals in 1981 as a "can't miss" prospect. On January 23rd, 1989, Carpenter was traded to Boston by the Los Angeles Kings and would score 25 goals for the Bruins in 1989-90, helping them to the Stanley Cup Final. After a knee injury sidelined the winger for most of the 1990-91 season, Carpenter scored another 25 goals in 1991-92.
Other Massachusetts hockey players have lived out the dream of playing for the hometown team. Bill Guerin, Steve Leach, and Andy Brickley are a few more players who have been Bruins in their careers as well. Massachusetts is one of the hotbeds of high school hockey in the country, and more great Mass-born players will be coming down the pipeline soon and possibly following in the footsteps of Marc McLaughlin and others.
The Bruins rebound after a 3-game skid. NHL ratings are down on ESPN and Turner. Don't mess with the chemistry. Concerns about the Bruins veterans wearing down. Plus Beauties and Benders.