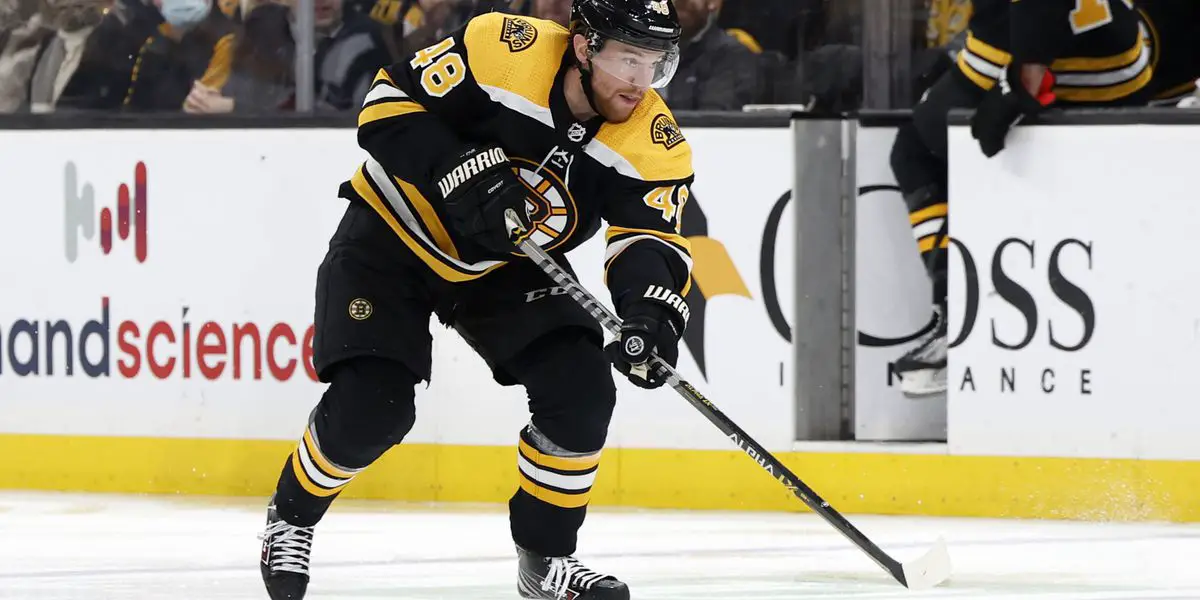 With the conclusion of the season after getting bounced in the first round of this year's playoffs, the Bruins will go back to the chalkboard and look to retool this team and get healthy. One of the players that many fans and head coach Bruce Cassidy lost faith in during the playoffs was Matt Grzelcyk. After having a solid regular season that saw Grzelcyk bounce back and forth between the top pairing and second pairing, he was constantly in the spotlight during the playoffs for bad plays and not being able to be physical enough.
Bruce Cassidy ultimately decided to bench the defenseman for games six and seven as he was obviously not cutting it. While many will point to his size as the problem, which did play a big part in everything, it seems Grzelcyk was dealing with a severe injury for most of the season.
It is being reported that over the last 50 games or so, Grzelcyk was dealing with a shoulder dislocation on and off. To fix the problem, he will have to go under the knife and get surgery which will cause him to miss the beginning of next season.
Those who wanted to see the Bruins trade Grzelcyk away this off-season to free up cap space will have to wait. Grzelcyk is under contract for two more years and has an AAV of $3.68 million.