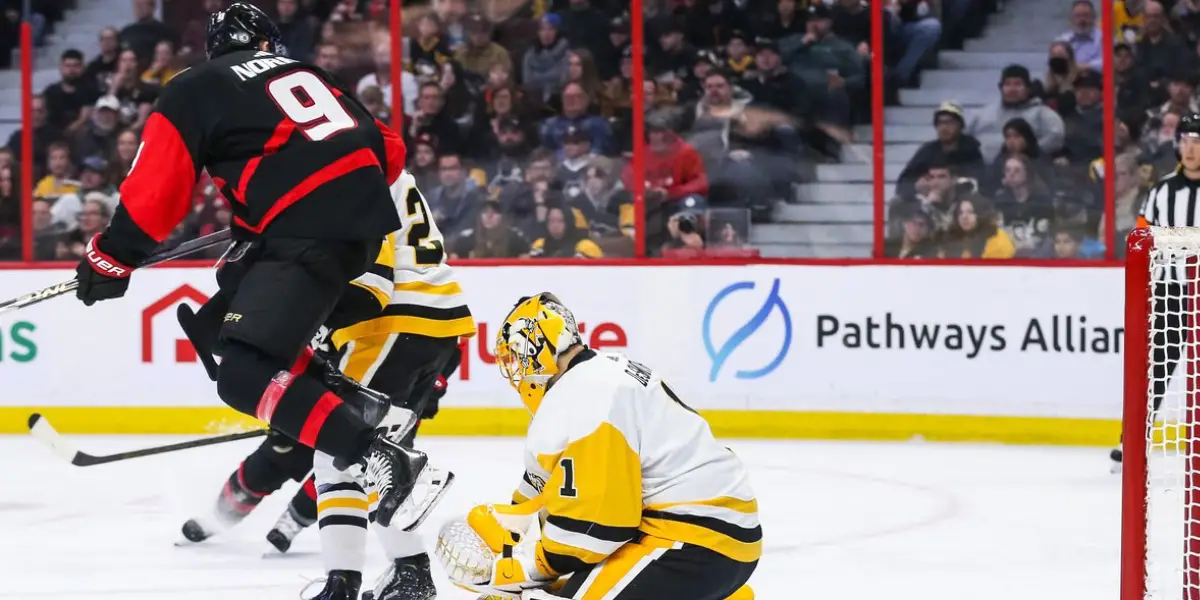 Brock McGinn did not score, get an assist, or even get any of the Pens' 44 shots. However, what he did was the likely reason why the Pens won. 
The first 10 minutes were a basic, even-sided, typical start to a hockey game. However, then McGinn dropped Senators defenseman Erik Brannstrom with a big hit. After he hit, his defense partner Travis Hamonic responded. 
Hamonic went after McGinn, and the two players dropped the gloves, trading punches and getting five minute penalties. Hamonic did pick up a 10-minute misconduct for instigating the fight as well. 
Ever since that fight, the game was all Penguins. Rickard Rakell put the Penguins up 1-0 on that power play. 
Jeff Petry and Jake Guentzel said that the fight had a big impact on the game. 
That kind of got us going," defenseman Jeff Petry said. "Got us a power play there, and we could score, capitalize on that. That was a positive. The second half of that first period did kind of open up." 
"That (fight) is a big-time play in the game," Guentzel said. "We score on the power play there. It gets the building riled up. … Big time play by (McGinn) there. It got us going." 
Petry was in the lineup for the first time since December 10th. He played 25:25 and had an assist. His comeback was overshadowed by the return of another player, goalie Tristan Jarry. 
"I thought he was great," Petry said. "He made some big saves, and he looked like he didn't miss anything at all. He was moving well. … I thought he played really well."
Jarry was out for about two and a half weeks and had a busy first game back. He faced 47 shots, including 12 in the first period and 21 in the third period. 
"I thought I was seeing the puck well," Jarry said. "I guess it helps to get that many shots early, just to get into the feel of the game."
Jarry also talked about how difficult it was to be away from his teammates and the game while he recovered.
"I've had a little bit of time off," he said. "Obviously, it's never easy having to watch games. It's never easy to watch guys go out every night and give it their all, and you can't be out there with them."
Guentzel also talked about the impact the returning players made on the game.
"It feels good," Guentzel said. "Guys who play big minutes, and our No. 1 goaltender. It's special to have them back. Great guys in the locker room. You can tell the morale in the locker room … It's nice to have them back."
He also said, "Injuries are part of the game. You know they're going to happen at some point. We feel we have good enough depth to handle it."
The Penguins still have several injured players, including defenseman Kris Letang. However, the return of Jeff Petry and Tristan Jarry helped the play of the Penguins last night and gave the team a boost. 
The boys are back after a long break but have plenty to talk about as the playoffs are in full swing. We go series by series, looking at how teams have fared so far and who will come out on top. Thanks for listening! Please rate and review our show on your favorite listening platform. Check out our partner's website at www.insidetherink.com for all your latest hockey news.