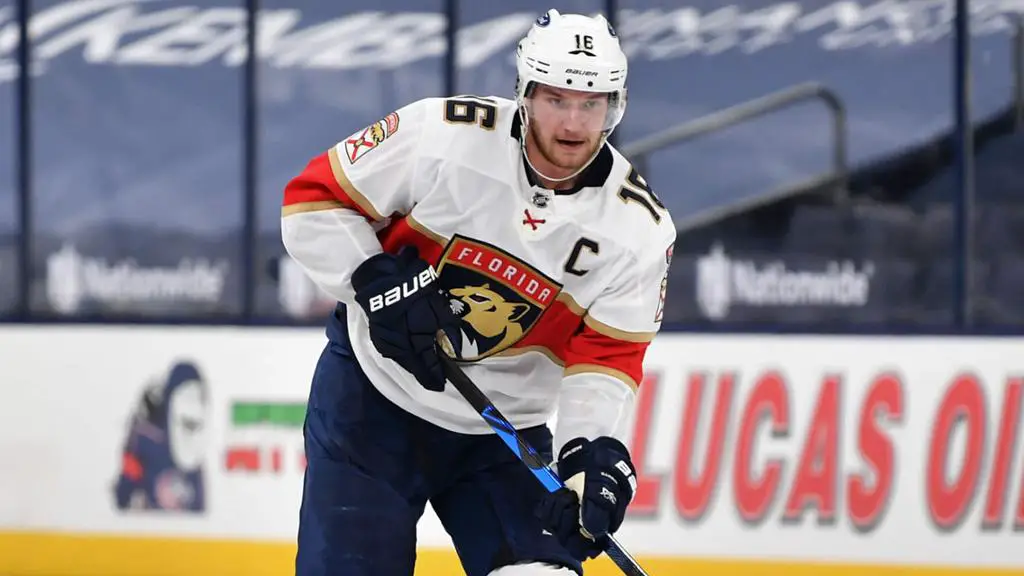 With Barkov scoring his eighth goal of the season and his 189th career goal in the Panthers' 7-3 loss to the New Jersey Devils, he has passed Olli Jokinen, the Panthers' previous leader, with 188 goals. Barkov was selected by the Panthers second overall in the 2013 NHL entry draft. Barkov doesn't have the most extensive hardware collection. Still, he has won two awards during his career so far: the 2018-19 Lady Byng Trophy for being the most Gentlemanly player and the 2020-21 Frank J. Selke Trophy for being the best defensive forward in the NHL. The 26-year-old signed a massive eight-year contract extension with the Panthers in the 2020-21 offseason with an AAV of $10 million, and the contract will take effect at the start of the 2022-23 NHL season. Barkov currently has 189 goals and 479 points in 541 NHL games, with eight goals and 14 points in 12 games played in the 2021-22 NHL season. 
 Olli Jokinen was selected as the third overall pick in the 1997 NHL draft by the Los Angeles King, after Panther Joe Thornton (1st overall) and the NHL all-time games played leader Patrick Marleau. Jokinen spent time with the Los Angeles Kings, New York Islanders, Florida Panthers, Calgary Flames, New York Ranger, Winnipeg Jets, Washington Capitals, Toronto Maple Leafs, and St. Louis Blues before retiring with 321 goals and 750 points in 1,231 NHL games played. 
With Barkov becoming the all-time goals leader, The Panthers now become one of 5 NHL franchises with an active all-time goals leader.