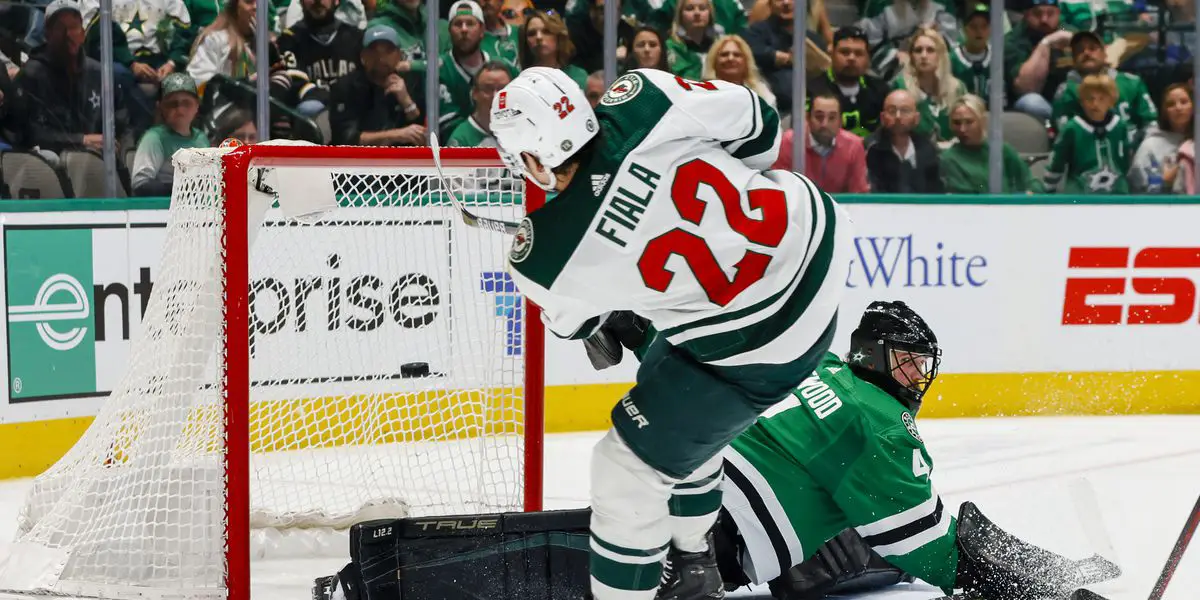 When the Wild took on the stars last night, it was a must-win game as the team from Minnesota looks to keep the red-hot St. Louis Blues at arm's reach. With nine games to go, the battle for the Central Division has never been closer as the Wild and Blues sit at 98 points apiece, with Wild ahead due to a game in hand. The Blues have won seven straight as they put pressure on the Wild for the second spot in the Division as they look to secure home-ice advantage heading into the first round of the playoffs in what will be a Blues and Wild matchup. For the Wild, though, they have been able to keep pace as they are 5-2 in the month of April, including winners of three straight. The Wild look to put distance between themselves and the Blues this Saturday as they match up on the road in St. Louis. With nine games remaining and facing opponents such as St. Louis, Nashville, Calgary, and Colorado, the wild must stay hot if they wish to host the first round at Xcel Energy Center.
Fleury Holds On for the Win
Last night's game once again showed the heart and the fight this team has as they won an overtime thriller on the back of Marc-Andre Fleury. When the Wild play as a team on all levels, they are dominant as they have many players who contribute on a nightly basis. Last night the honor went to Kevin Fiala, Marc-Andre Fleury, and Frederick Gaudreau as they helped lead the team to victory. Fleury was fantastic between the pipes as the goaltender stopped 34 of the 36 shots he faced, producing a .944 save percentage and getting an assist on the game-winning goal in OT. Fleury kept his team in the game and allowed the talented forwards to play their game before finding a way to end it. Fleury is now 5-1-0 since coming over to Minnesota at the trade deadline with a 2.36 GAA and .929 save percentage, showing that he still has plenty left in the tank.
The Third Line Leads the Way
The third line of the Wild feasted on the Dallas goaltending as they contributed all three goals in the victory. Third-line superstar Kevin Fiala continues to add to his career year as he tallied two goals and three points on the night, including the assist on the game-winner. For Frederick Gaudreau, he got on the stat sheet early and often as he served up assists on each of Fiala's goals before being the hero and finding the back of the net in overtime. On the season, Fiala now has 28 goals and 40 assists for 68 points, all of which are career highs as he has been a key factor in the Wild's secondary scoring this season.  
Episode 51: Interview w/Jack Ahcan Episode 51 is back in action talking about the New York Paingers ITR bet, Can Buffalo Sabres make the playoffs? Is Vancouver in the wrong on the Boudreau treatment? Is Tocchet the right guy? Is Daryl Sutter the last Dinosaur in the NHL?YouTube: https://www.youtube.com/@insidetherinkTwitter: https://twitter.com/CueTheDuckBoatzFacebook: https://www.facebook.com/Cuetheduckboats/Thanks for listening! Please rate and review our show on your favorite listening platform. Check out our partner's website at www.insidetherink.com for all your latest hockey news. Also, catch all of the games in this year's NHL season by signing up for ESPN+ at Insidetherink.com/ESPN