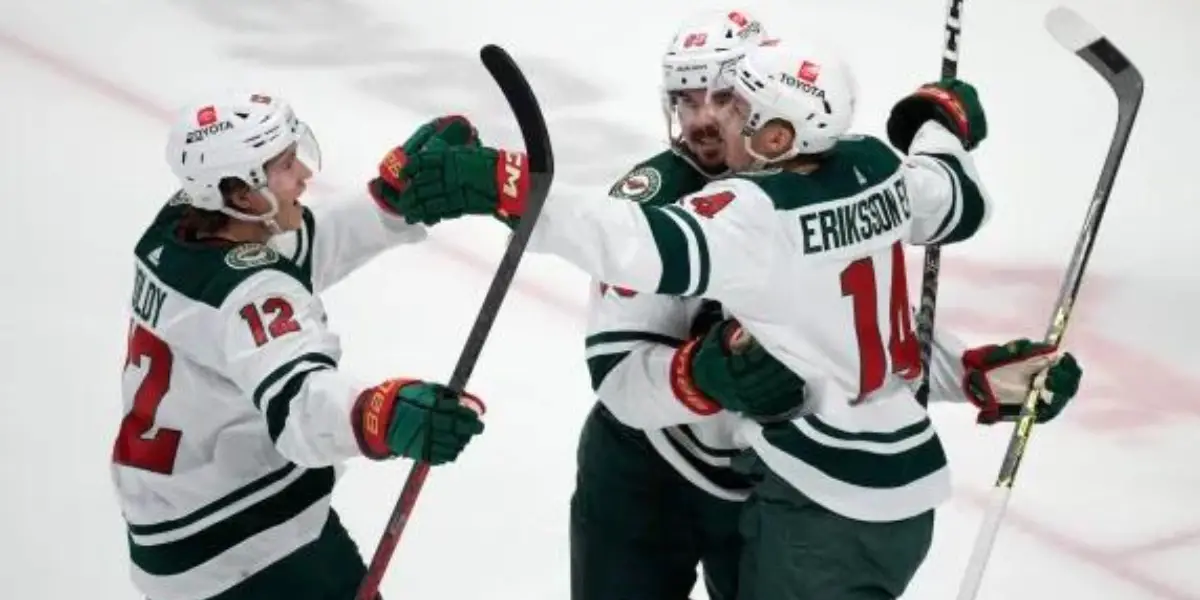 After a boring off-season, the Minnesota Wild returned to the ice with the same core group of players. There is already a sense of who plays well with whom or which players could swap places to try new line combinations. There are two places where chemistry might need some attention though.
Matt Boldy/Joel Eriksson Ek/Marcus Johansson Line
This line had fantastic chemistry right away last year. When asked about this line, Coach Dean Evason said, "the chemistry, right? I mean, it was almost immediate when they were together that not only did they produce, but they worked well in all areas of the rink." While Ek was out during the last part of the season with a broken leg, his other two linemates continued to gel together.
The big question coming into a new season is whether that chemistry was a fluke. Sometimes, players can have great chemistry for a time before it just doesn't work anymore. Wild fans saw that last season with the GREEF line, made up of Jordan Greenway, Ek, and Marcus Foligno. After an amazing 2021-22 season, they slowly fell apart until Greenway was traded to the Buffalo Sabres, and Foligno and Ek were split up.
No worries, though, because the players and the coach all think that the chemistry is here to stay. Boldy mentioned in his training camp interview that he was excited to play an entire season with the same line. When asked about Ek and Boldy, Johansson said, "We just think hockey the same way." He mentioned how he's able to play by instincts because they all seem to think the same way.
It's tempting to categorize this line and put each player in a rigid role. Boldy is the goal-scorer, Johansson is the playmaker, and Ek is the defense guy. But Evason doesn't think that way. "They all have an offensive side, but they are all really reliable defensively," he said. He mentioned that each player can play all three of those roles. That's what will make this line so effective this season.
Jonas Brodin/Brock Faber Pairing
Not all fans are sad about Matt Dumba's departure from the Wild. But after playing for more than ten years next to him, Brodin will certainly miss him. Thankfully, he'll be slotted next to Brock Faber, and Brodin has no doubt that Faber can make an effective defense partner.
"You saw [Faber] last year," Brodin said. "He looked like he'd been playing for five years already in the league. He's an awesome player. Really good skating. Good with the puck." Brodin also doesn't feel like he has to mentor Faber. He points to Faber's ability to step right into the playoffs without missing a beat. 
It's a well-known fact that whoever is paired with Brodin will be facing off against the best hockey players in the world, but Brodin is pretty sure that he and Faber can "be good partners and shut down some good players, I think."