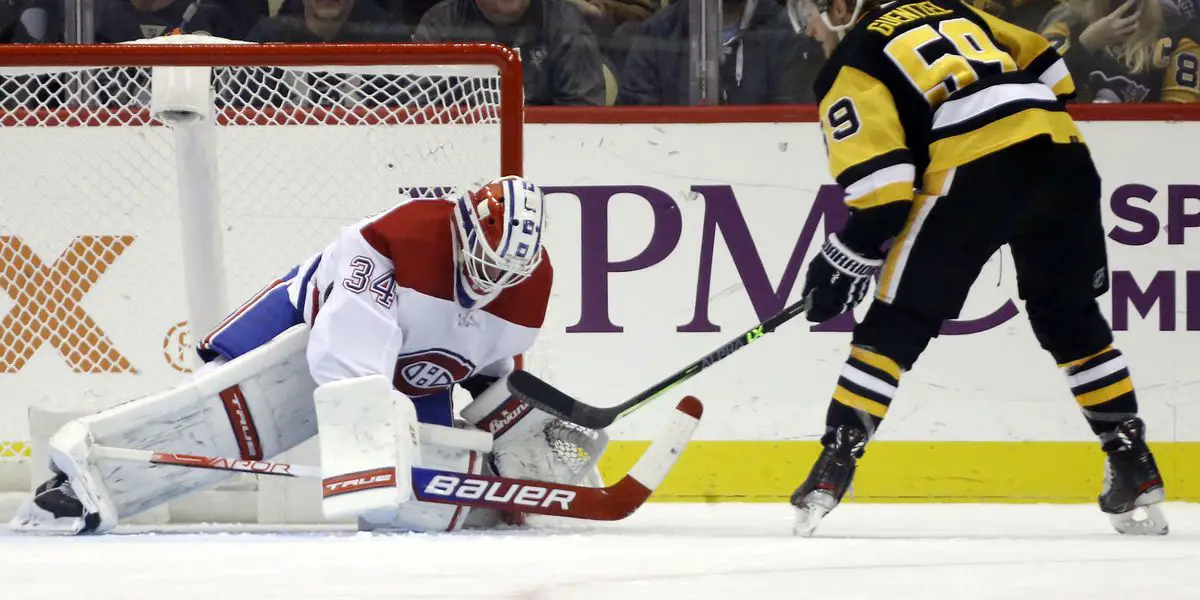 On Saturday morning Montreal Canadiens general manager Kent Hughes announced the team and Jake Allen have come to terms on a two-year contract extension which will give him an annual average salary of $3.85 million.
Allen was slated to become a free agent at the end of the season, and there were a lot of rumors swirling he might get dealt, but with Carey Price on LTIR this season, he will assume the role as their number one goaltender.
The Fredericton, New Brunswick native, played 35 games last season and finished the season with a record of 9-20-4 with a 3.30 goals against average and a .905 save percentage while also getting two shutouts.
So far in his NHL career, he has played 353 games in the NHL with Montreal and St.Louis and careerwise has a record of 168-126-35; he comes in at 6-foot-2 and 195 pounds and has a 2.60 GAA and a .911 save percentage overall.
He was drafted back in 2008 by the Blues (34th overall) and acquired by the Canadiens on September 2nd, 2020, for two draft picks.
After the announcement, Allen met the Montreal media and was thrilled to get the deal done to stay in Montreal.
"I feel very fortunate and very happy that we got things settled and we can move forward with the season, and nothing has changed with this contract in regards to the hockey perspective, and my job is to be a leader and a stable presence in the net."
He added, " I think my two years here have been very consistent, and I am honestly proud of that, and I think I found a solid spot where my game is."
The Canadiens hit the ice today for another day of training camp. After practice, they hit the road as they head to the nation's capital to face the Ottawa Senators, with puck drop scheduled for 7:00 pm at the Canadian Tire Centre.
The boys squeak in an episode before Jake heads off to Florida. They touch on the Bruins' recent milestones, especially Bergerons 1000 points. They head over to the metro to see can Pittsburgh and Washington turn things around before heading out west to take Shane Wright and the Seattle Krakheads.Thanks for listening! Please rate and review our show on your favorite listening platform. Check out our partner's website at www.insidetherink.com for all your latest hockey news.