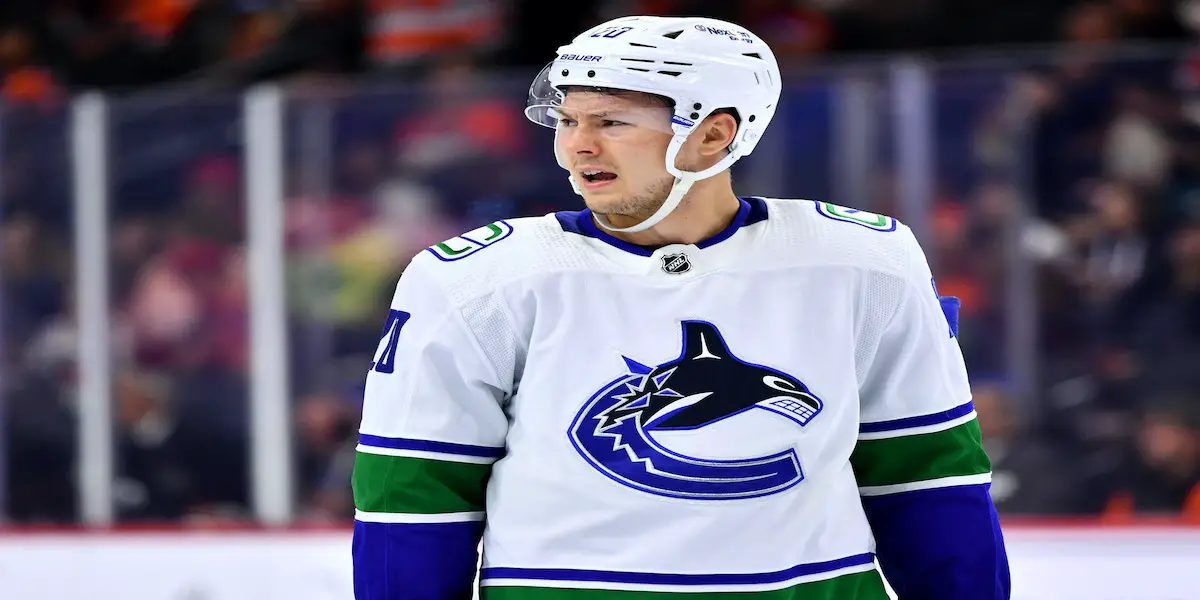 The New Jersey Devils have plenty of offensive firepower headed into the playoffs and added even more with the addition of Timo Meier. So, they turned their attention to their bottom-6 and have acquired veteran center Curtis Lazar from the Vancouver Canucks in exchange for a 2024 4th-round pick.
The 28-year-old Lazar is a defense-first forward who can occasionally add some "offense," but he will never set the world on fire, and that is totally fine with the Devils as they don't need him to. In 45 games this year, Lazar has three goals and two assists for a total of five points had to check my calculator on that one.
More importantly, Lazar is winning about 51% of his faceoffs this season and can play wing if needed. I, for one, love this move for the Devils, he is exactly the kind of player you need centering your 4th line if you plan on making a run at the Stanley Cup, and he cost them next to nothing.
Lazar also has plenty of playoff experience, which a young, unproven team like the Devils can use. In 24 playoff contests, he has one goal and one assist for a grand total of two points; I didn't need the calculator for that one. But again, NJD doesn't need him to score goals; they need him to help prevent them, and he does very well. I should mention for his career in the playoffs, he has won about 49% of his faceoffs and has a +/- of zero.
The Eastern Conference keeps loading up, and the Devils are keeping pace with the additions of Meier and Lazar. Will it be enough? I don't know, but I can tell you the Stanley Cup Playoffs this season are going to be an absolute fireworks show (much like this year's trade deadline).
Currently, the Devils are projected to play Metro Division rivals, the New York Rangers, in the 1st round. The Rangers recently added Patrick Kane and Vladimir Tarasenko, so adding a defensive forward like Lazar was a shrewd bit of business for New Jersey.
The boys are back after a long break but have plenty to talk about as the playoffs are in full swing. We go series by series, looking at how teams have fared so far and who will come out on top. Thanks for listening! Please rate and review our show on your favorite listening platform. Check out our partner's website at www.insidetherink.com for all your latest hockey news.