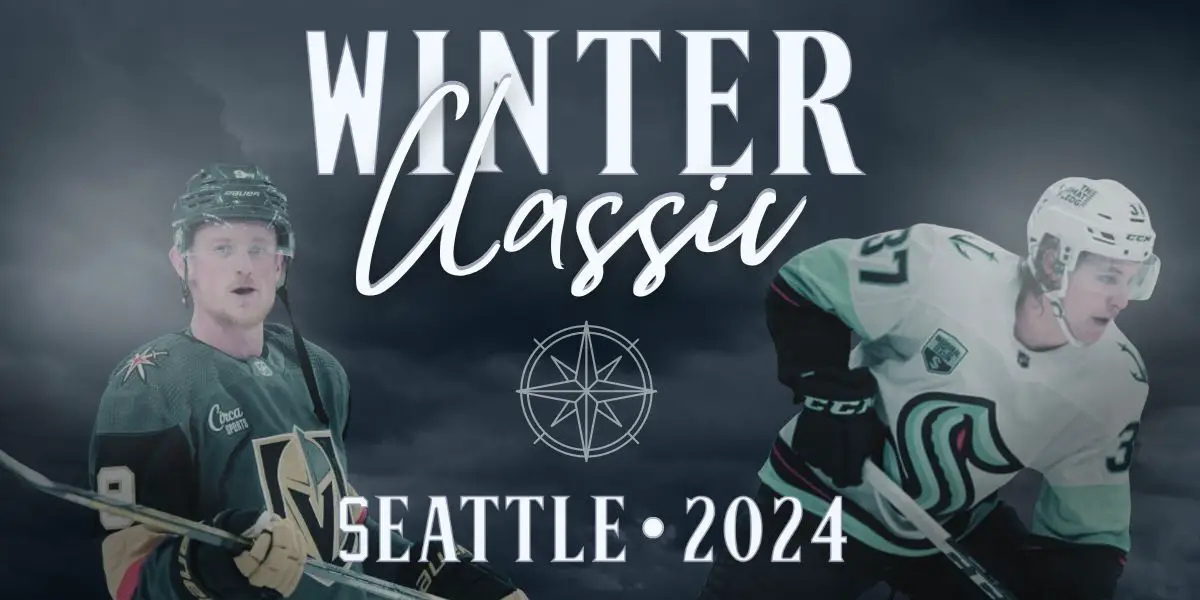 NHL Commissioner Gary Bettman announced live on TNT that the 2024 NHL Winter Classic will take place between the Seattle Kraken and Vegas Golden Knights at T-Mobil Park in Seattle on January 1st.
It will be the NHL's newest teams battling it out at the home of the MLB's Seattle Mariners. It will be broadcasted on TNT in the USA and Sportsnet in Canada.
Seattle is currently in their second season in the NHL as the league's 32nd NHL franchise. The Golden Knights debuted as the NHL's 31st team in the 2017-18 season.
Seattle will become the 29th different NHL team to play in an outdoor game. It will be Vegas' second NHL outdoor game. They took on the Colorado Avalanche at Lake Tahoe on February 20th, 2021.
Seattle will also be the first Pacific Division team to host the Winter Classic. T-Mobile Park will be the 14th different venue and the eighth different baseball stadium to host the annual event.
T-Mobile Park also has a retractable roof, which can help in terms of weather. The NHL said they hope to play with the roof open but can play with it closed if needed. It also has a capacity of 47,929 and opened on July 15th, 1999. Besides baseball games, it has hosted college football games, soccer games, and WrestleMania in 2003.
By the time the game is played, it will be the 39th NHL regular season outdoor game. It is also the second scheduled outdoor game of the 2023-24 season. The NHL announced the 2023 NHL Heritage Classic against the Calgary Flames and Edmonton Oilers on New Year's Eve.
NHL trade deadline recap/ MWC Tournament bracket picks!
–
The Vegas Fever Podcast
A packed show started with Steven Marsh from Ice Times Hockey West, he came on to chat about the Golden Knights trade deadline approach, the crowded goalie room and what the Knights may have in store for Vegas fans during the playoffs.Tom Mosser wrapped up our show with his opinions on UNLV's basketball's  long season, along with his Mountain West Conference basketball tournament picks.Thank you for checking out our show! Please subscribe after you listen!