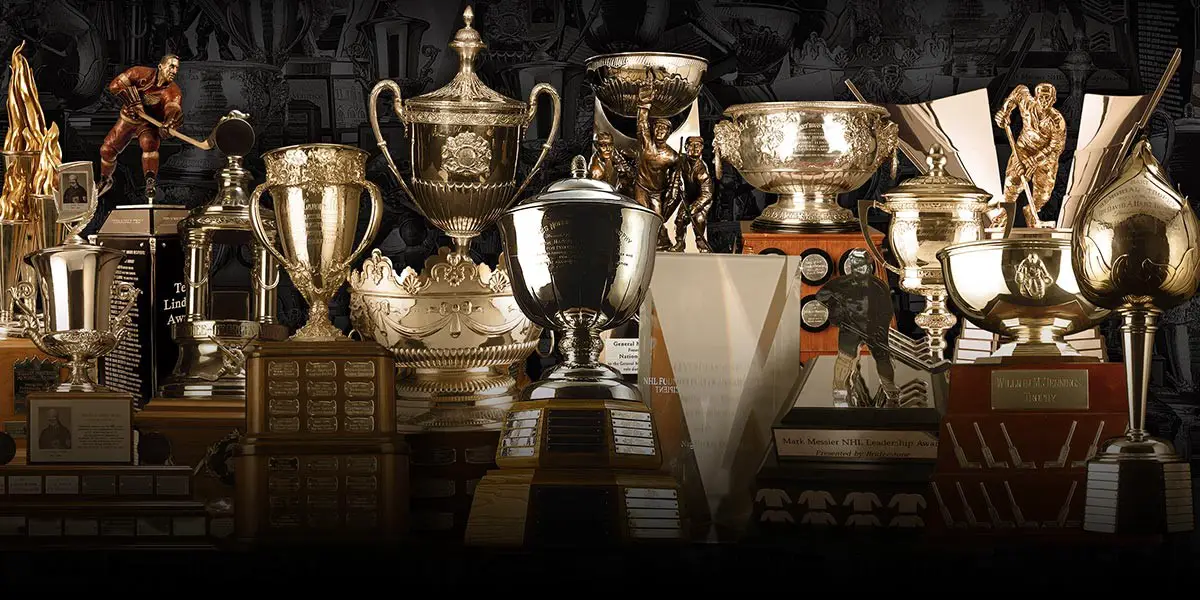 The Academy Awards of hockey. The best of the best during the NHL season, replacing skates and mitts with suits and ties. Or, if you're Connor McDavid, using a rope as a belt that one year. Here is your update on how our Oilers faired on hockey's fanciest night.
Stuart Skinner: The fifth Oiler to ever be nominated for the Calder trophy as Rookie Of The Year. The previous four were Grant Fuhr, Jason Arnott, Ryan Nugent-Hopkins, and Connor McDavid. He had fifty starts and set a franchise record for most regular season wins by a rookie goaltender with 29. Without Skinner stepping up for a struggling Jack Campbell, I don't believe at all that the Oilers would've even made the Playoffs this season. That's how valuable he was to his team as a rookie. He wound up finishing 2nd in Calder voting. My Oilers bias tells me he should've won, but I take nothing away from Matty Beniers, who took home the trophy. The 2021 second-overall pick recorded 24 goals and 33 assists for 57 points on the second-year Seattle Kraken and was also a +14 on the season.
Darnell Nurse: The fourth Oiler to be nominated for the King Clancy trophy. The previous three were Keven Lowe, Ethan Moreau, and Andrew Ference; all of them winning. Nurse was looking to be the fourth winner for his work in bringing diversity and inclusion into the game of hockey throughout the Edmonton community. This award never feels like a competition because every player ever nominated for this award does inspiring work to help people in need. This is a cliche, but every King Clancy nominee is a winner. Congrats to Mikael Backlund of the Calgary Flames or his support and fundraising of the ALS Society of Alberta.
Jay Woodcroft: No, he wasn't nominated for Coach Of The Year. That award ultimately went to Jim Montgomery of the Boston Bruins. But it's worth noting that he placed seventh in Jack Adams trophy voting. I've mentioned in previous articles the difference he's made behind the Oilers bench since taking over. He's bound to win this award eventually if Edmonton's success with him continues.
Connor McDavid: Of course, the awards show would mostly be about him. His fifth Art Ross trophy, his fourth Ted Lindsay trophy, his first Rocket Richard trophy, and his third Hart trophy. What else is there to say about him at this point? However, I will say that were it not for the season McDavid had, Matthew Tkachuk would've been my next choice for what he did in just his first season with the Florida Panthers. But the biggest highlight of these awards for Connor was having the Stelter family present him with the league MVP award. It doesn't get anymore emotional than that. The late Ben must've been jumping excitedly all over the place from up above. He still means the world to the Oilers organization. And here's hoping that next season, he can watch the Oil bring a different sort of trophy to the city of Edmonton.