The Detroit Red Wings have ten selections in the NHL Entry Draft next week. The draft begins on Thursday night at 7:00 PM ET with the first round. Day 2 of the draft will begin at 11:00 AM ET on Friday. The draft will once again consist of seven rounds.
The Red Wings have the 8th overall pick in the first round. In addition, Detroit has two picks in round 2, one selection in the 3rd round, three picks in the 4th round, one selection in round 5, and two picks in round 7.
Detroit Red Wings Needs
The Detroit Red Wings finished 26 points behind the Washington Capitals for the final wild-card playoff spot. The Red Wings have collected an assortment of draft picks over the last several years of the rebuild. This year is no exception as the Red Wings will make ten selections this year, with seven in the first four rounds. The Red Wings need some draft luck and require players at several positions in order to continue to add depth throughout the organization.
Center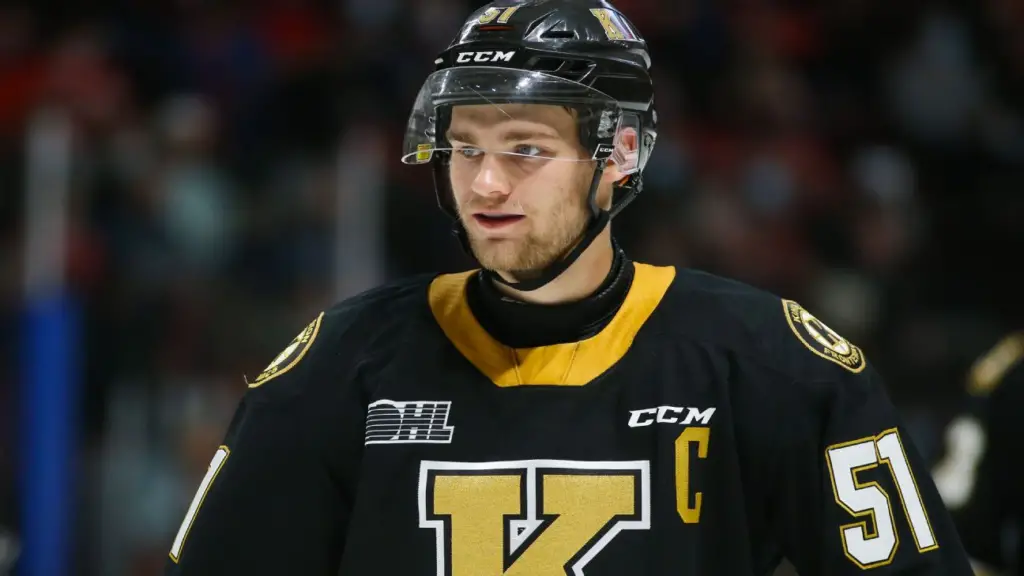 All championship teams have depth at the center ice position. This year, six of the top ten North American prospects play center. According to the NHL Prospect Rankings, Shane Wright (Kingston, OHL) is the top center available and is expected to be a Top three pick. According to the final NHL Draft Rankings, other top North American prospects include #2 Logan Cooley (USA U-18, NTDP), #4 Matthew Savoie (Winnipeg, WHL), #5 Conor Geekie (Winnipeg, WHL), #8 Luca Del Bel Belluz (Mississauga, OHL), and #10 Owen Beck (Mississauga, OHL).
The European prospect list includes two centers rated in the Top ten. Marco Kasper (Rogle BK, SHL) is ranked 5th and Brad Lambert (Pelican, Liiga) is ranked 10th.
Prediction: With the #8 selection, Detroit will pick either Matthew Savoie or Conor Geekie
Wingers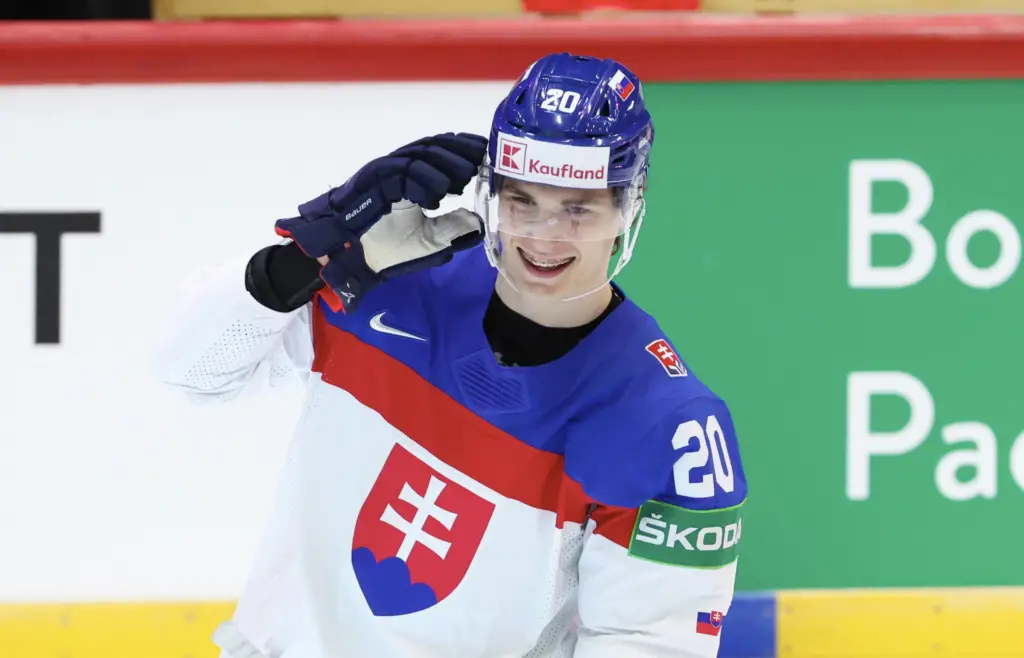 The Detroit Red Wings are in dire need of adding skilled wingers to their organization. This year, several prospects could fit this need. In North America, top wingers include #3 Cutter Gauthier (USA U-18, NTDP) and #9 Isaac Howard (USA U-18, NTDP).
There are several wingers ranked in the Top ten in the European rankings. Juraj Slafkovsky (TPS, Liiga) is the top European prospect. Slafkovsky is expected to be selected in the Top three of the draft. Other top wingers include #2 Joakim Kemell (JYP, Liiga), #6 Jonathan Lekkerimaki (Djurgardens IF, SHL), and #7 Danila Yurov (Magnitogorsk, KHL), and #8 Liam Ohgren (Djurgardens IF, J20 Nationell).
Prediction: With the #8 selection, Detroit will pick either Cutter Gauthier or Joakim Kemell
Defensemen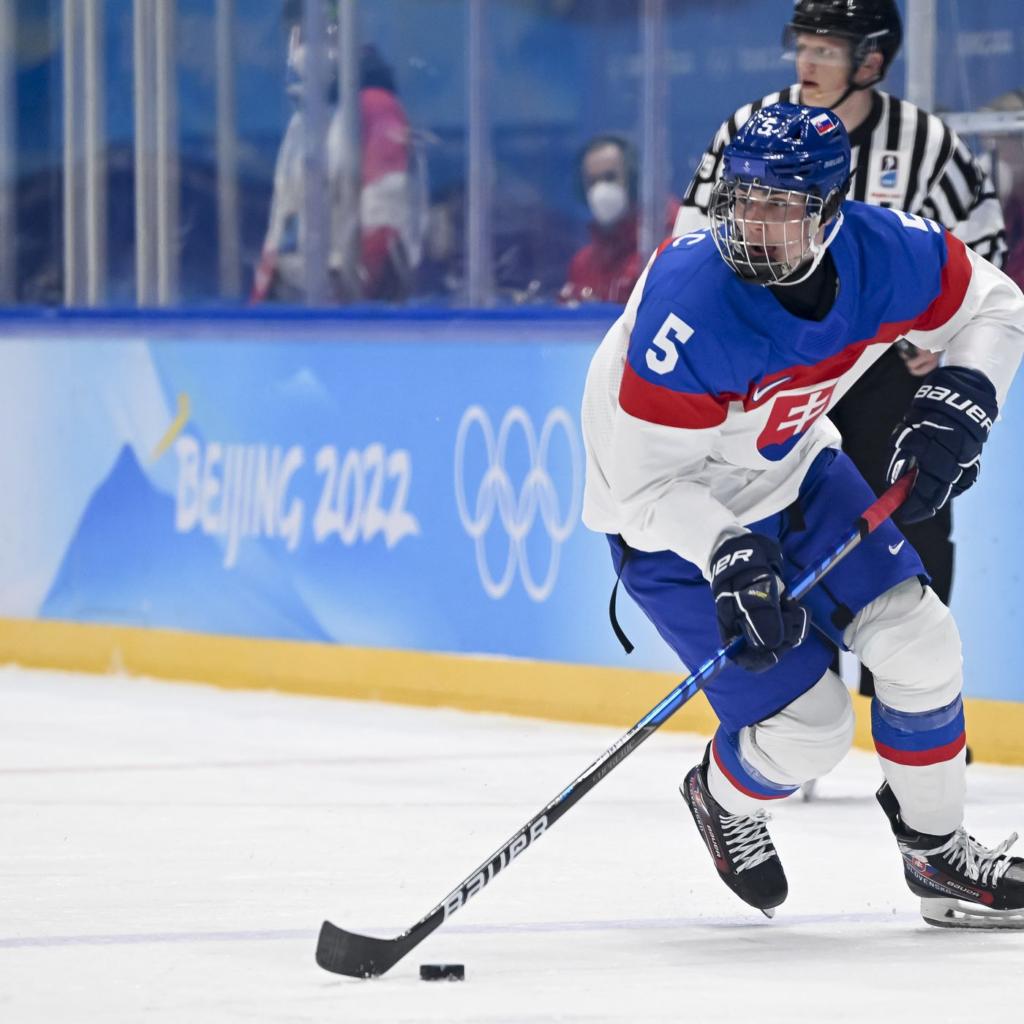 In two of his three drafts as General Manager, Steve Yzerman has selected defensemen in the first round. This year's Calder Memorial Trophy winner Moritz Seider was Yzerman's first pick in the 2019 draft. In 2021, Yzerman selected top defense prospect Simon Edvinsson. This year, there are several top defense prospects available in the Top ten.
Pavel Mintyukov (Saginaw, OHL) is ranked 6th among North American Skaters and is the top ranked defense prospect in North America. Kevin Korchinski (Seattle, WHL) is the #7 ranked North American Skater.
Two European defense prospects are expected to be selected in the Top 10. Simon Nemec (HK Nitra, Slovakia) is the #3 ranked European Skater. David Jiricek (HC Plzen, Czechia) is the #4 ranked European Skater. Although both of these defensemen will likely be picked before Detroit's selection, if either one is available, Yzerman would likely draft either Nemec or Jiricek with the 8th pick.
Prediction: With the #8 selection, Detroit will pick either Simon Nemec or David Jiricek
Final Thoughts
This draft is deep in top prospects. With the #8 pick, Detroit should get a top player who will fit nicely into the Red Wings' youth movement. Steve Yzerman will select the player he believes is the best player available at #8. Red Wings fans should believe in the Yzerplan; every year, Yzerman selects players in the draft who are going to contribute to the next wave of playoff teams in Detroit.
In this episode, we discuss the Red Wings finish to their four game roadtrip, winning in San Jose and Columbus and losing in the shootout to Anaheim. We dive deep into the games, breaking down Filip Hronek's hot start and what has been different this season. Seider and Copp finding their way, Bertuzzi and Walman return. And a look at the playoff picture in the Eastern Conference. Please rate and review our show on your favorite listening platform. Check out our partner's website at www.insidetherink.com for all your latest hockey news.