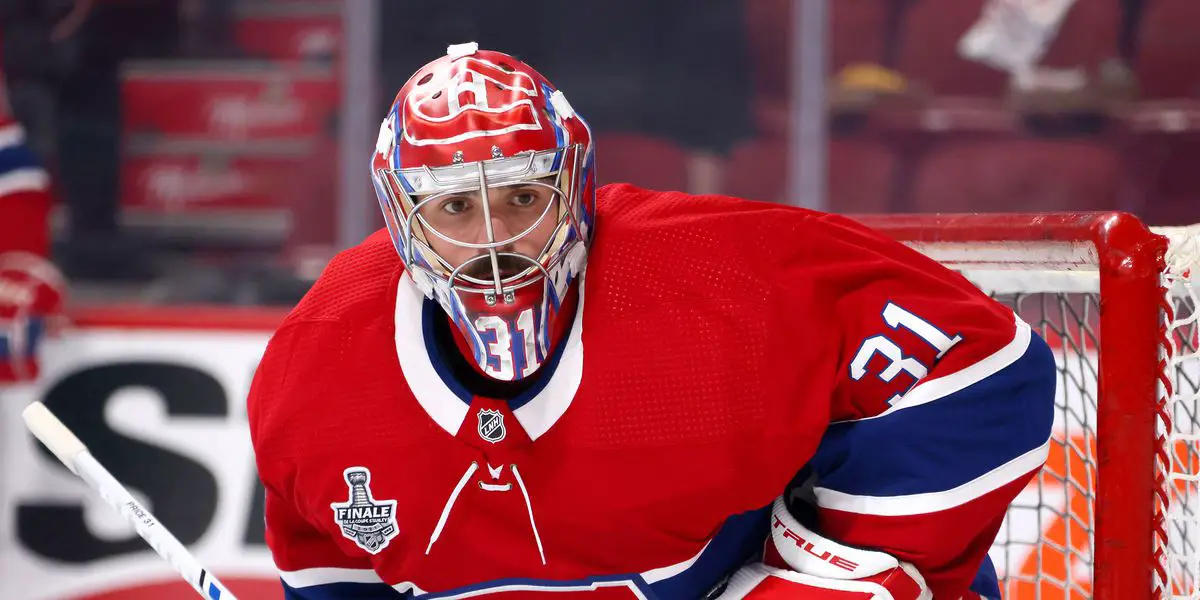 The annual NHLPA players poll came out Wednesday, where players across the league are surveyed about topics ranging from on the ice, such as who the best stick-handler is, to off the ice questions like who could make it in another sport.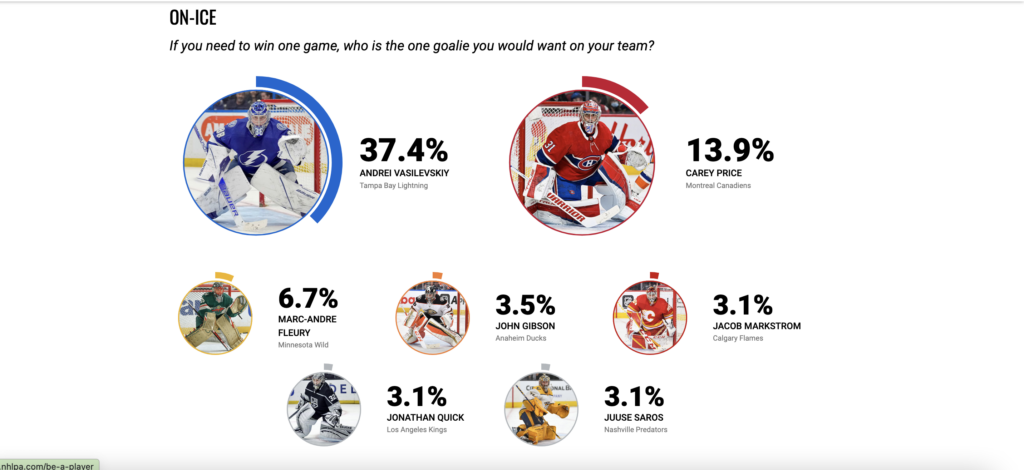 It's crazy that Carey Price is still regarded as one of the best goalies in the league despite him missing most of the 2021-22 season and only coming back near the end. Players must have seen what he did in the Toronto bubble playoffs and even during the playoffs last season. He truly is a brick wall.
Although fans may believe Carey Price is not the same anymore, when it comes down to a do-or-die game, Price is certainly up on my list.
Players definitely took note of his success last postseason. Carey Price's record in career game 7s is 3-1-0. Over those four career game 7s, he has a .954sv% and has a 1.42 GAA in that span—the most recent game seven win coming against the Maple Leafs just last postseason.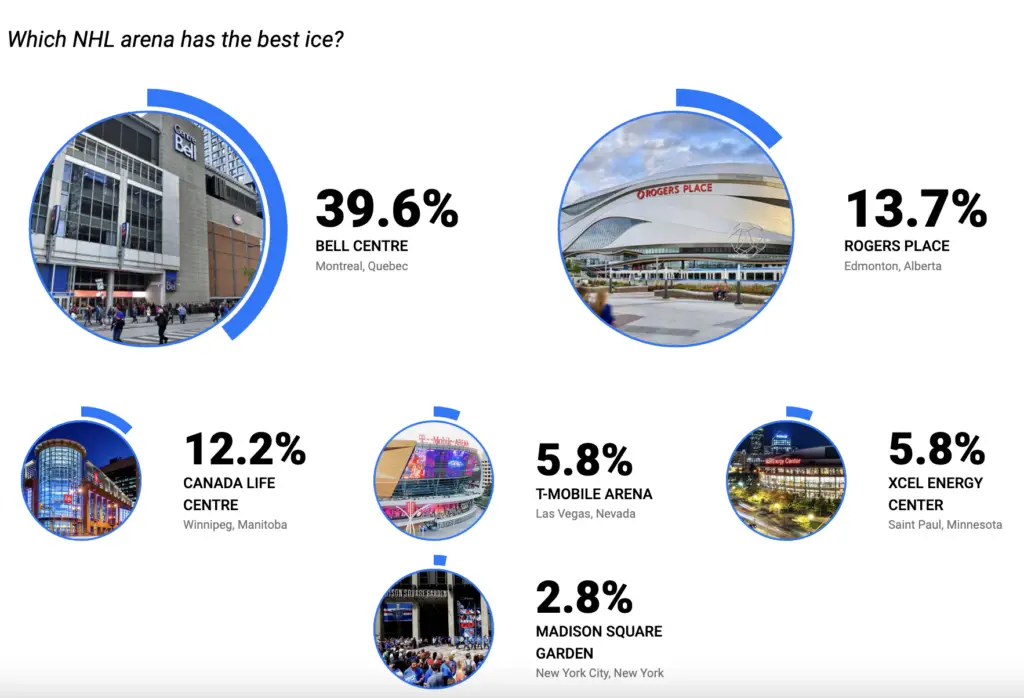 Bell Centre earned the nod for having the best ice in the entire NHL. There's nothing better than going to a sold-out game at the Bell Centre. No matter who the Canadiens are playing, you are guaranteed to have a great experience. The atmosphere at the Bell Centre is next to nothing in many arenas around the league. This is the fourth time that the Bell Centre has been voted the best ice by the players.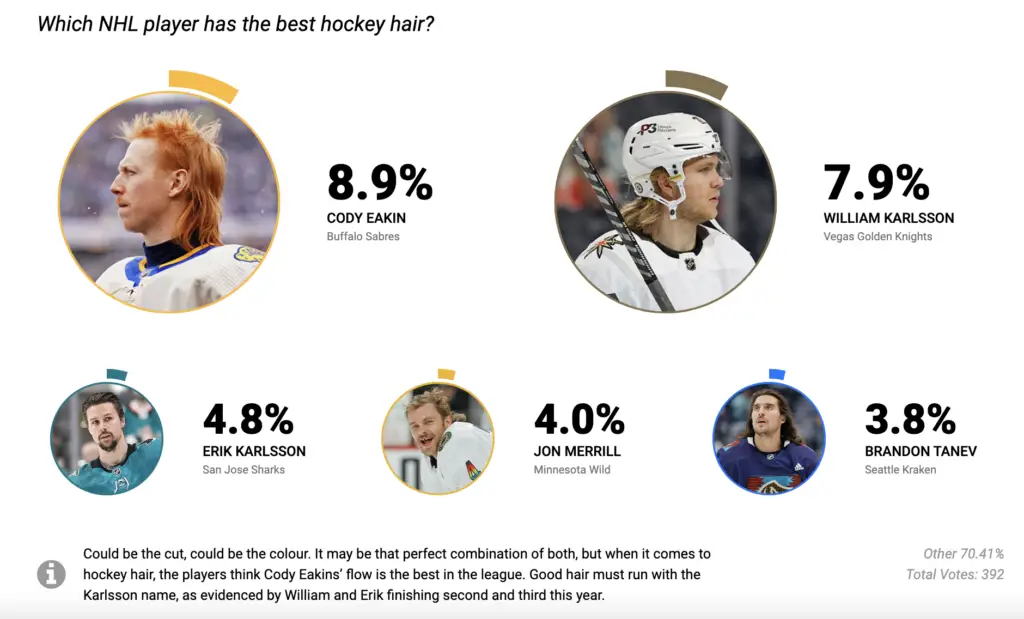 Although there aren't any current Montreal Canadiens players that got voted for the best hockey hair, there is a former player in Jon Merrill. He played for the Canadiens in the final stages of the season and in the playoffs after being acquired from the Red Wings.
As many Canadiens fans know, Merrill has great hockey hair, and it is great that he is recognized for that. I'm sure many people thought he would be part of the Minnesota State High School All Hockey Hair Team.
Full results can be viewed here: https://www.nhlpa.com/player-poll/2021-22