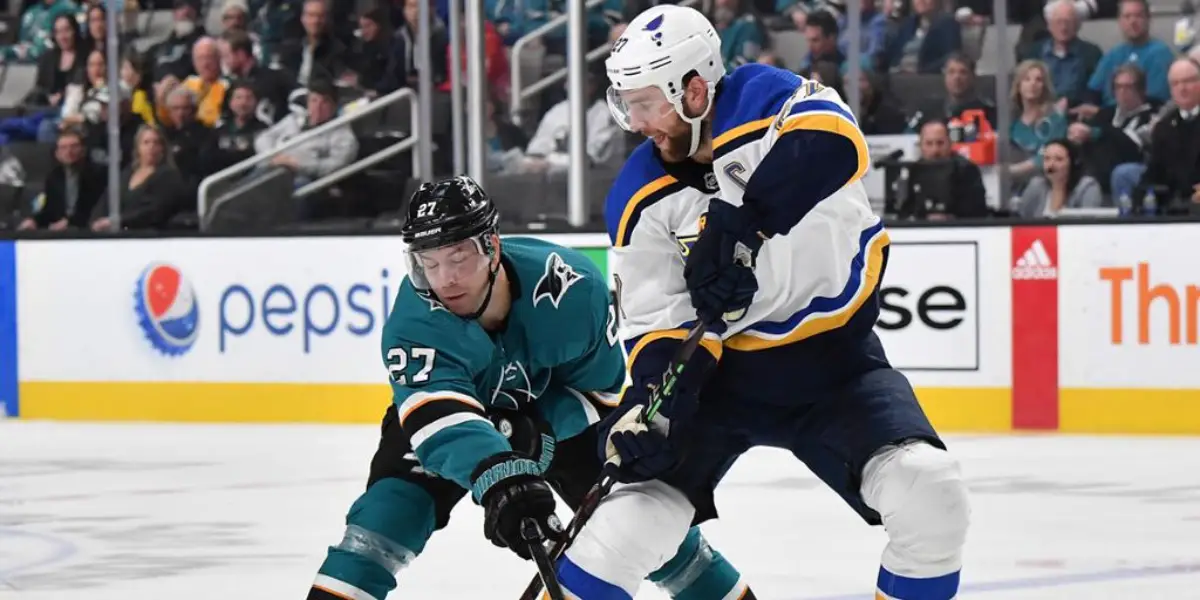 There are currently five NHL teams who have fewer than 10-points this season. Those teams have played at least ten games, meaning their point percentage is well below .500. If you're a fan of the Columbus Blue Jackets, St. Louis Blues, San Jose Sharks, Anaheim Ducks, or the Ottawa Senators, you've probably started this season with an abundance of frustration and confusion. There isn't much you can do at this point other than ask, how can they turn this around?
Columbus Blue Jackets
The Columbus Blue Jackets are tied for the fewest points in the league. They're tied with the St. Louis Blues with eight points but have played one more game, giving them a .308 points percentage. Columbus has a 4-9 record, but only one of those wins has come on the road. Even more concerning than that, though, is the striking minus-22 goal differential. The Jackets are faced with a mountain of injuries and a challenging road ahead of them, which could make a rebound difficult.
If the team hopes to climb out of the basement, they will have to rely heavily on their minor league affiliates and hope folks like Jiricek can fill NHL minutes reliably. If not, this team is likely heading for an early first-round draft pick.
St. Louis Blues
The sky is falling in St. Louis. Tied for the fewest points in the league with the Blue Jackets, St. Louis has been on a steady downhill slope since hoisting the cup in 2019. With a .333 points percentage, St. Louis has only had two wins in the last ten games, including their previous game against San Jose Sharks (we'll talk about them next) but let's simply say — less than impressive. The truth is, if St. Louis wants to solve their minus-18 goal differential, they will need to focus on their offense. With just 28 goals on the season, they're at the bottom in that statistical category.
San Jose Sharks
What can you say about the position the San Jose Sharks are in now? They have a league-low .300 points percentage and are just 3-9-3 in 15 games. We could dig into any number of challenges the Sharks have with their roster or the fact that they aren't getting the goaltending they'd probably like, but the biggest takeaway I have on the sharks is their inability to finish. If the Sharks could win in regulation or take a team to overtime (especially at home) and win the game, the Sharks would likely have something like a 6-9 or 7-7 record, which would take them off this list and move them up significantly. The Sharks have an opportunity to fix the issues with their team if they can bare down and focus on finishing close games.
Anaheim Ducks
The Ducks aren't exactly a surprise making this list, but it feels like another off-season goes by where the Ducks take on questionable talent and try and shove that questionable talent into making something special by leaning on folks like Trevor Zegras.
Zegras, a supreme talent in this league, remains in a challenging position. Regardless of how many fancy goals he gets to score, the 21-year-old is on the verge of another playoff-less season. What can the Ducks do to solve their woes? Frankly, I'm not sure there's anything the Ducks can do until the front office decides to take talent more seriously.
Ottawa Senators
The Ottawa Senators are the most surprising of the five on this list. With what appeared to be a promising season ahead of them, the senators have started the year 4-8-1 with a .346 win percentage. While this is the best average on the list above, this isn't where the Senators planned to be at this point in the year. When reviewing what the team can do better, it's hard not to feel like what Ottawa needs is something to break their way. The team has 45 goals and only 48 goals against. They have a .500 record at home but have yet to win a game on the road. If there was one piece of advice beyond, don't let the lousy start sink you, it would be to get their act together on the road and start winning some of those games.