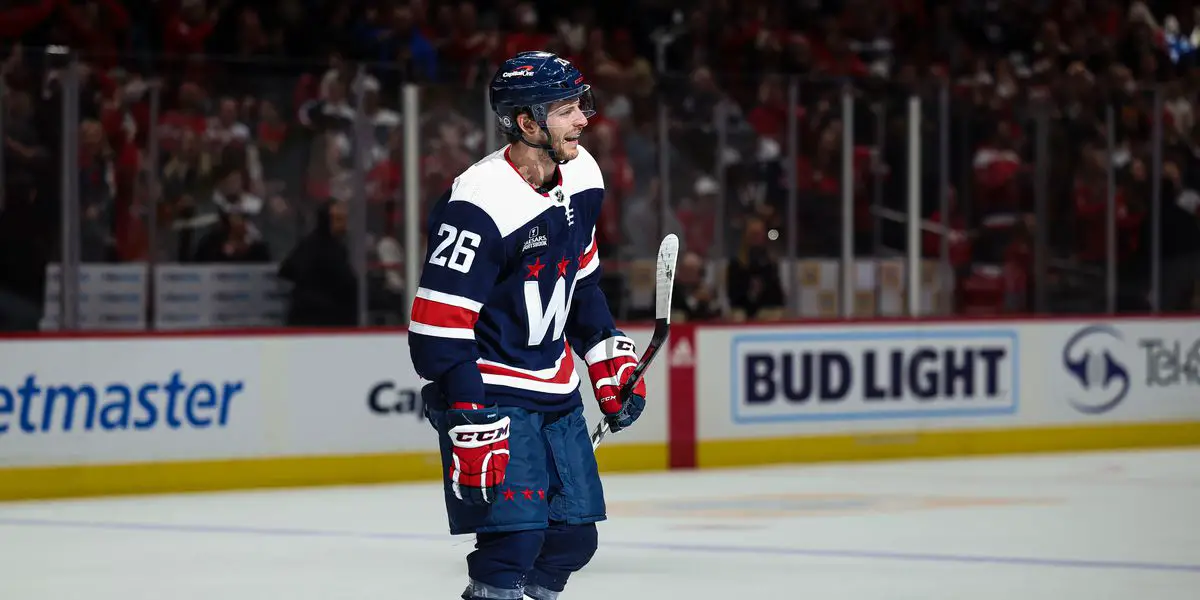 The Washington Capitals suffered an injury blow last Monday night when forward Nic Dowd sustained a lower-body injury against the New York Islanders. The Capitals were on their way to getting fully healthy, with Nicklas Backstrom and Tom Wilson returning earlier in the month. Now the capitals are expected to be without Dowd "for a bit," but he hopes to get back as soon as possible.
On Wednesday, Dowd gave a personal update after joining  Grant Paulsen and Danny Rouhier on 106.7 The Fan, as he shared that he recently went through testing and is now focused on recovery.
"It's been slow," Dowd said on the show, adding, "Just kind of a weird little thing and just working my way back, and hopefully, I'll be back soon."
The injury occurred in the game's early minutes when the 32-year-old center took a hard hit from Cal Clutterbuck along the boards near the benches. Dowd appeared to bear the brunt of the impact to his left hip/leg area and down in a heap. He was able to crawl to the bench before having to head down the tunnel. Dowd did come back out to test the injury, but he immediately left again and did not return to play.
Dowd was not on hand for Tuesday's loss to the Minnesota Wild as head coach Peter Laviolette also said that he is expected to miss some time. While Dowd is out, the Capitals recalled Aliaksei Protas from Hershey ahead of its three-game road swing. Washington did place Dowd on the injured reserve in a corresponding move.
"I think frustrating," Dowd said of the emotions that come with the injury. "[That's] probably the biggest thing. I've been scratched in my career plenty of times, and that's frustrating too, but I think it's a different level when you're injured because you know you should be out there, and I think if not for the injury, you'd assume you'd be playing. So it's frustrating."
The veteran forward will now have to focus on working his way back to full strength as the Capitals continue their strong play. The Capitals are fighting to make it back into the top three of the Metropolitan Division and make a playoff appearance.
"As a professional athlete, this is part of the job," he said, adding, "As an injured player, it's your job to help the best way to help your team now is to be prepared to get back on the ice as soon as possible, so that's what I'll do."
On the season, the veteran center has appeared in 44 games, scoring ten goals and adding nine assists for 19 points as he was on pace for a career year.
The boys are back after a long break but have plenty to talk about as the playoffs are in full swing. We go series by series, looking at how teams have fared so far and who will come out on top. Thanks for listening! Please rate and review our show on your favorite listening platform. Check out our partner's website at www.insidetherink.com for all your latest hockey news.