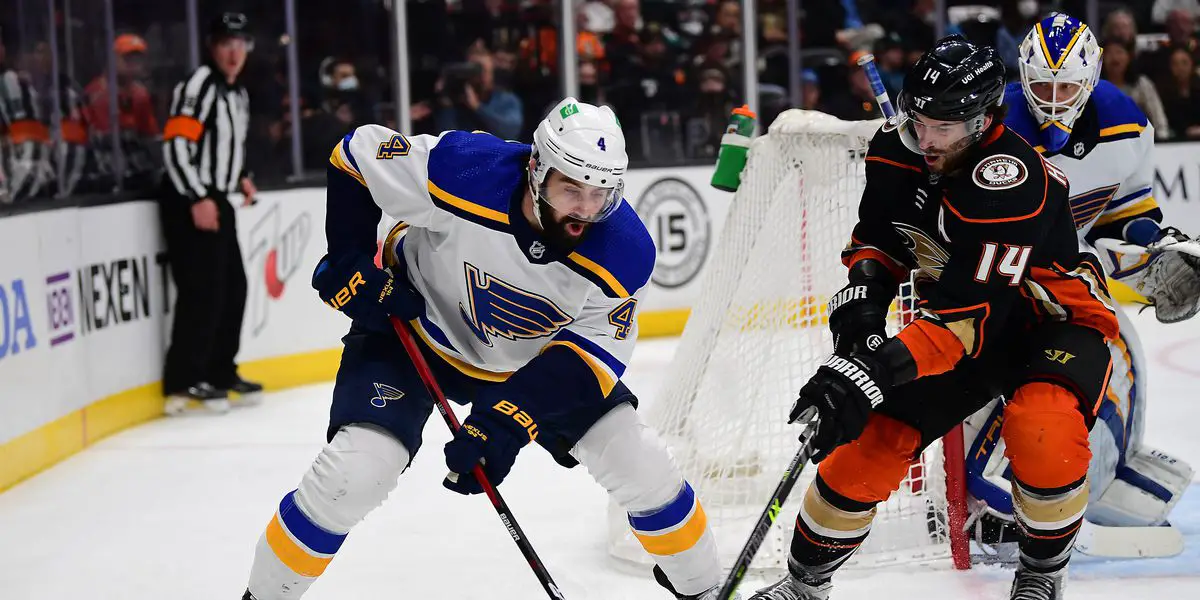 With free agency closing in with only a few weeks left till it opens on July 13th, teams are getting their lists together of which players will be the right fit and what contracts they will be able to offer. Some players will begin to make it known what it will cost teams to sign them as they look to cash in during the free agency frenzy. This is especially true for St. Louis Blues defenseman Nick Leddy who, at 31 years old, will be looking to cash in on one last big contract of his career before it is too late.
Reports coming from Jeremy Rutherford, St. Louis Blues writer for The Athletic, say Nick Leddy is looking for at least $5 million AAV for 4-5 years on his next contract.
The term seems to be on point for the 31-year-old as it will bring him into his age 35 or 36 seasons, the typical age when players begin to start taking their deals one year at a time. The problem will be the money, as many teams, especially contenders who are strapped on cash, will see the price tag as too steep to consider bringing him aboard.
Leddy was acquired by the St. Louis Blues from the Detroit Red Wings this season as the Blues looked to bolster their defense for a playoff push. Leddy was in the final year of his 7-year, $38.5 million deal with a cap hit of $5.5 million per season. Already past his prime, he is expecting to get a similar amount of money for his services after the league salary cap has been flat for a few seasons. He isn't the same defenseman he was when he signed his previous deal, so the thought of getting paid the same amount of money to eventually end up as a third pairing as he gets older makes no sense for a contending team.
Returning to the Blues is out of the question if Leddy sticks with his desired price tag. The Blues already have three defensemen with a cap hit of $6.5 million AAV, a buyout candidate in Marco Scandella, and three players on the rise in Calle Rosen, Niko Mikkola, and Scott Perunovich to go along with not much cap space. The writing is on the wall that Leddy's days in St. Louis are over before they really even got started as he played 20 regular and nine playoff games for the Blues as he was purely a rental and nothing more.
While Leddy may get the money he is after, it won't come from a contender, as most don't have the cap space to spend that type of money for a fourth defenseman at best. He already has a Stanley Cup to his name from his days in Chicago, so Leddy may be fine with settling for a team just to secure a final payday one more time to ensure financial stability for his future. Expect Leddy to sign with a bottom-tier or middle-of-the-pack team that can afford the price tag and is looking to stay competitive.
The boys are back after a long break but have plenty to talk about as the playoffs are in full swing. We go series by series, looking at how teams have fared so far and who will come out on top. Thanks for listening! Please rate and review our show on your favorite listening platform. Check out our partner's website at www.insidetherink.com for all your latest hockey news.