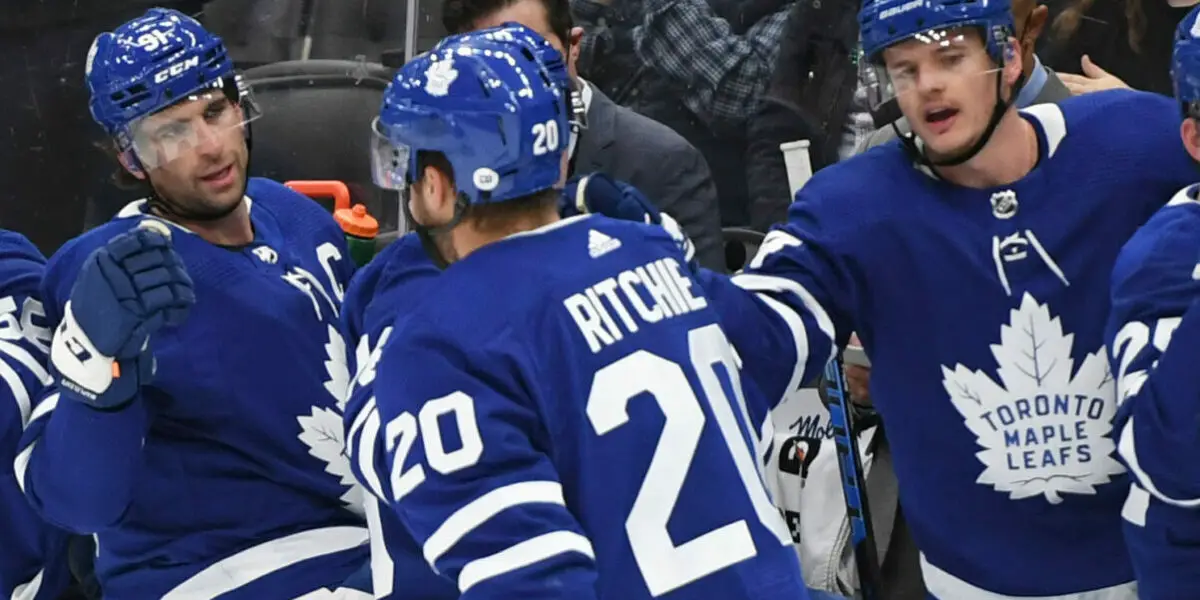 The Leafs' Nick Ritchie era seems to be at an end as the hulking power forward was placed on waivers today. Toronto took a swing on Ritchie after he had seemingly rounded out his game with the Bruins last year. 15 goals in 56 games and respectable play-driving numbers earned him a 2-year deal this offseason at $2.5m per, but the signing has not paid dividends as Ritchie's game has really fallen off. He produced just one goal and 8 points in 30 games, took too many penalties, and constantly seemed a step behind the play.
It's hard to pinpoint exactly what went wrong for the 6'3 winger in Toronto. Going from being stapled to David Krejci's wing to the 4th line certainly didn't help. He also added more than ten pounds to his frame over the summer. For a player that was never considered quick, that can make a big difference. Whatever went wrong, one thing is clear; with Mikheyev back from the IR, the Leafs don't see Ritchie as one of their 12 best forwards.
At his price tag, the Orangeville, Ontario native will likely pass through waivers, and that's not necessarily a bad thing. He's still an NHL player and could be a useful piece for the playoffs when the game slows down, and the rulebook gets thrown out the window.
On the other hand, if he is claimed, doors open for Toronto GM Kyle Dubas at the trade deadline. Hockey writer and CBA expert @Earlschwartz27 on Twitter pointed out that with Ritchie gone, the Leafs could run a 21 man lineup and accrue more than $5m in cap space for a deadline deal:
Either way, whether it's with the Leafs or another team, hopefully, Ritchie can rediscover what made him successful in Boston.