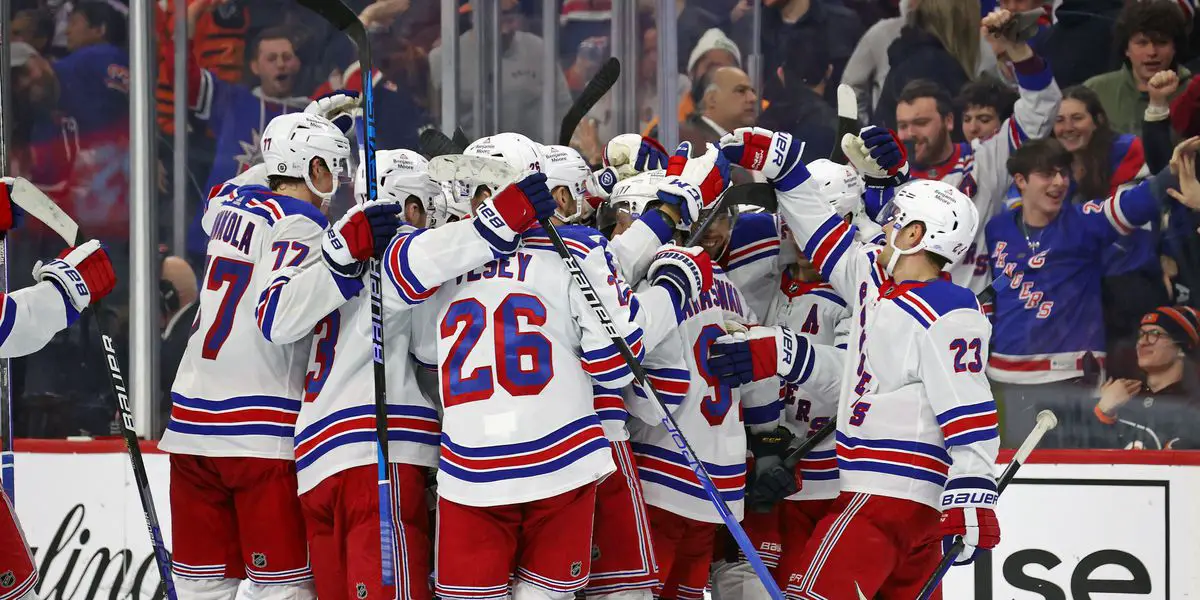 As we sit here at this point of the season with nineteen games left, it's crazy to think how many twists and turns the path took to get here. From the moment our eyes were laid upon "The Letter" just over five years ago, the journey has been paved with good fortune.
Pick your favorite. Artemi Panarin choosing to sign here. The trade for Adam Fox. The draft luck led us to pick Kaapo Kakko and Alexis Lafreniere. The emergence of Igor Shesterkin. There are others as well, and save for a few hiccups (coughBuchnevichtradecough), these events have led to success perhaps faster than anyone imagined. Last season, a long run to Game Six of the Eastern Conference Finals only validated the seed that The Letter planted.
However, now it has also done something else. It has raised expectations. The team passed the rebuild status long ago. Factor in the acquisitions of Tarasenko and now Kane; this is no longer an underdog story. These Rangers are now known in sports terms as "stacked." At least on paper. Four balanced lines, a solid defensive core led by Adam Fox, and an all-world goalie in Igor. It's the best version of this team I've seen in what feels like forever. Again, on paper.
Now, with these nineteen games (and ultimately beyond), they need to prove it. There are built-in excuses lately, with the haphazard trade deadline, suspensions, and injuries. We all know them well. Kane had yet to practice, Lindgren was hurt, Miller's untimely suspension, and of course, only playing with sixteen skaters because the NHL grounded us without allowance for a week. That may all be valid and understandable considering this unique (somewhat self-inflicted) perfect storm.
Now, none of that matters. They've had some time to practice and coalesce, Miller will be back (and Lindy soon enough), and we'll be able to play with an entire team. (What a concept!). Unfair or not, this team needs to show on the ice the level of talent that is screaming off the page. Bread needs to be Bread, Kane needs to be Kane, Igor needs to be Igor, heck, everybody has to live up to the number on the back of their jersey if this team wants to reach the ultimate summit.
The Eastern Conference is an absolute gauntlet to get through. The Rangers won't survive if they get subpar performances from key players. It's unrealistic to expect perfection from each player night in and night out. However, we need to see a level of consistency from several names on this team to achieve greatness.
No one is expecting 19-0 here to end the regular season. Still, I don't think it's unreasonable to start seeing offensive cohesion on 5×5, more aggressive shooting, a well-tuned power play, a stout penalty kill, and solid-to-great goaltending. That might seem like a lot to ask, but not when you truly absorb how many proven weapons in all those facets are on this team.
There are rumblings of a special team here lurking right under the surface. The Rangers must use these games to find the formula that unleashes that squad before the playoffs start. Anything less than that will probably lead to an untimely end.
However, if they find that elixir, they become a team as dangerous as any in the league. Now they just need to do it. Tonight's game in Montreal would be a great place to start.
No excuses.
In this week's episode we discuss the new rumors regarding the Rangers coaching situation. Then go on to the fun stuff discussing the impact Tkachuck's play will make on the game, Rangers players and more. Thanks for listening! Please rate and review our show on your favorite listening platform. Check out our partner's website at www.insidetherink.com for all your latest hockey news.