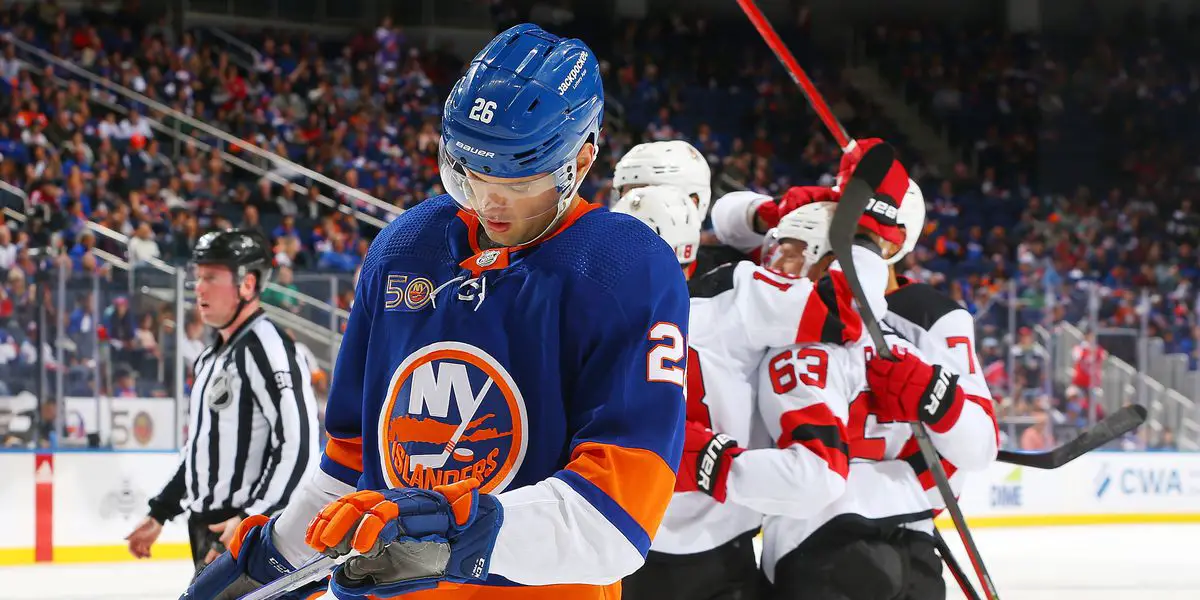 There is no doubt that New York Islanders general manager Lou Lamoriello is one of the game's best general managers.
Lamoriello won three Stanley Cups with the New Jersey Devils, helped get the Toronto Maple Leafs back into the playoffs on a consistent basis, and made the team he currently manages, the New York Islanders, relevant again. In all, he is a great architect.
With that said, no one is quite sure why he did not do too much during the offseason. After missing the postseason last year, he sat still, claiming to reporters on August 22 that he "feels very good about this hockey team" and that "sometimes some of the best transactions to make are the ones you don't make."
Fast forward to now, and his team is currently (Monday, January 9) tied with the Pittsburgh Penguins for the second wild card spot with 46 points on a 22-17-2 record. They are five points behind the New York Rangers and seven points behind the New Jersey Devils.
While a lot can happen between now and April, there is good reason to believe the Islanders could end up missing the postseason for the second straight year. For starters, they do not have a good enough offense.
The Islanders are 17th in the league in goals scored, with 129 goals in 41 games. For the most part, the Islanders have relied on three players to produce this season.
Mathew Barzal (41 points), Brock Nelson (38 points), and Anders Lee (29 points) have done their job for the most part in terms of providing consistent offense. Other than those three players mentioned above, however, no one has really stepped up offensively.
The team needs more form guys like Jean-Gabriel Pageau (24 points), Zach Parise (19 points), Josh Bailey (17 points), Anthony Beauvillier (16 points), and Oliver Wahlstrom (16 points). If these guys fail to step up, there will be too much pressure on Barzal, Nelson, and Lee to continue to produce at a high level.
The team's power play has also struggled this season. The Islanders are 27th in the league with the man advantage as they have converted just 18.3 percent of their opportunities.
The Islanders also struggle to put pucks on the net. They are 19th in the league as they average 30.8 shots per game, which is not enough in to consistently win games in today's NHL.
Again, there is a lot of hockey to be played between now and April. With that said, given how inconsistent the Islanders have been, how sluggish their offense is, and how competitive their division is, the playoffs might be a bit of a reach.
The boys are back after a long break but have plenty to talk about as the playoffs are in full swing. We go series by series, looking at how teams have fared so far and who will come out on top. Thanks for listening! Please rate and review our show on your favorite listening platform. Check out our partner's website at www.insidetherink.com for all your latest hockey news.