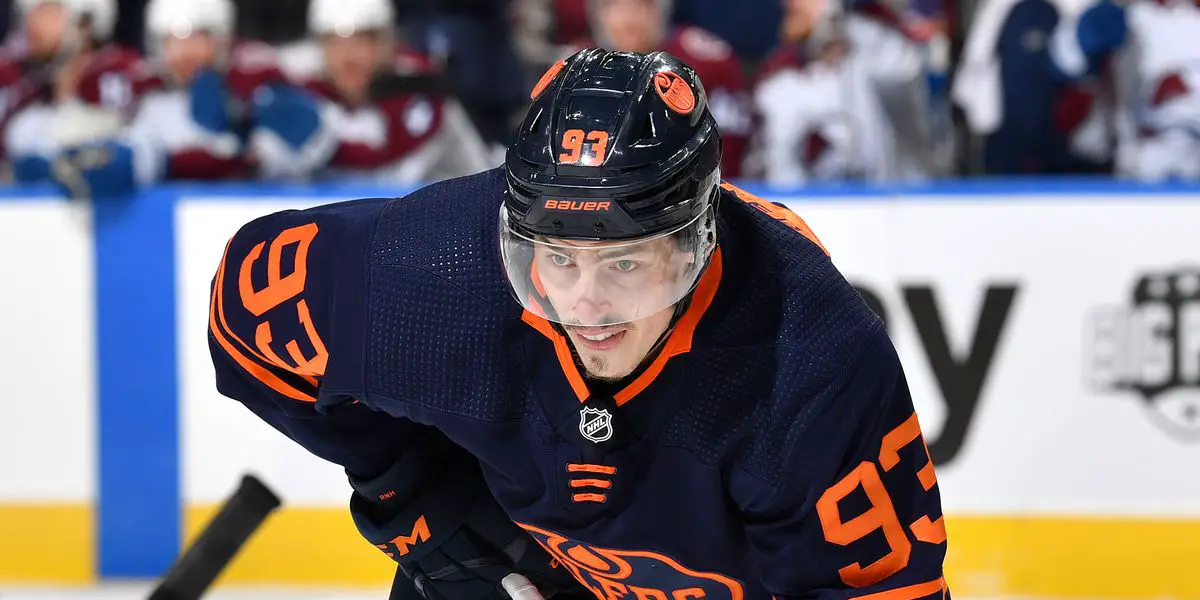 When you think of the Edmonton Oilers, Connor McDavid is the first player that will always come to your mind.
It is easy to see why this is the case. McDavid, 26, leads the league and the Oilers in goals (62), assists (85), and points (147). He is other-worldly and does things on the ice that no one else can do as well as he can.
The second player that people will think about regarding the Oilers is Leon Draisaitl. Draisaitl, 27, is third in the league in goals (51), fourth in the league in assists (72), and second in the league in points (123). While McDavid does his thing every night, Draisaitl simply goes about his business and produces quietly.
One player that is flying under the radar for the Oilers because of what McDavid and Draisaitl have done this season is forward Ryan Nugent-Hopkins. Nugent-Hopkins, 29, is having a career year in every offensive category as he currently (As of Wednesday, April 5) has 99 points on 36 goals and 63 assists.
Nugent-Hopkins has not been afraid to shoot the puck this season. His 191 shots on goal are fifth on the team, and because he is shooting the puck more, it is finding the back of the net with more frequency, as he currently has an 18.8 shooting percentage.
He has also found ways to come through in the clutch this season for this hockey club. He is currently fifth on the team with three game-winning goals.
When players like McDavid, Draisaitl, and Evander Kane get a lot of attention in the waning minutes, Nugent-Hopkins can find himself in prime scoring positions at the right time to put his team ahead in hockey games. This will have to be the case come playoff time, as teams tighten up defensively at the most important time of the year.
Another area where Nugent-Hopkins has excelled for the Oilers this season is on the power play. He is currently third on the team with 52 power-play points, which puts him behind Draisaitl (60) and McDavid (69).
Drafted with the first overall pick in the 2011 NHL Entry Draft by the Oilers, Nugent-Hopkins has been Mr. Oilers and has never shown any interest in playing anywhere else. He has been the perfect Oiler who has been with the organization through the good and bad times.
Come April, Nugent-Hopkins will be looking to be a big-time contributor in getting the Oilers to the promised land.
The boys are back after a long break but have plenty to talk about as the playoffs are in full swing. We go series by series, looking at how teams have fared so far and who will come out on top. Thanks for listening! Please rate and review our show on your favorite listening platform. Check out our partner's website at www.insidetherink.com for all your latest hockey news.