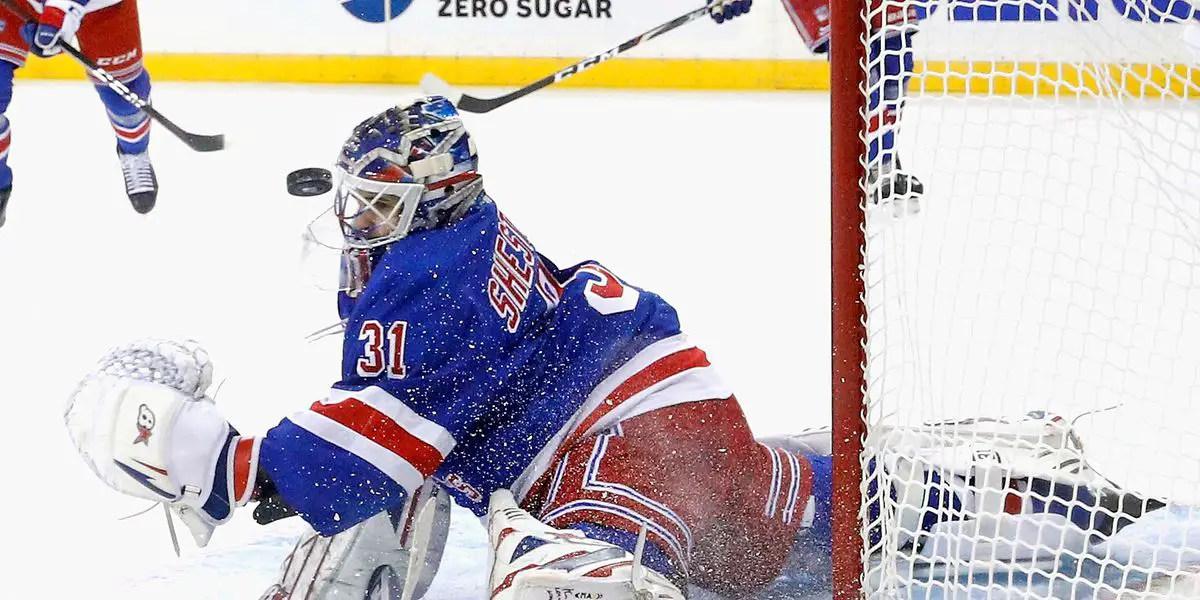 Al Pacino began his career with a bang in the early 1970s and was nominated for either the Best Actor Oscar or Best Supporting Oscar in five of his first eight film roles. Since then, the legend has accumulated nine total nominations but has only won one naked-golden-man trophy. Yes, this is a piece about hockey; stay with me. The film in which he won the coveted statue was not for any of his most recognizable work in the '70s, but rather for a movie in which some people wouldn't even consider one of his best ten performances, Scent of A Woman. For awards voted on by media and other powers, the best performances don't always win. Often, the person has to prove themselves for an extended period before getting the hardware they genuinely deserve. This phenomenon is most commonly referred to "your time." It was Pacino's time to win in 1993. Much like it was Marc-Andre Fleury's time to win his first Vezina trophy at the ripe old age of 36. Martin Brodeur didn't win the Vezina trophy until he was 30 and was in the midst of a run to his 3rd Stanley Cup.

It's extremely rare for a young player to take the NHL by storm and win whatever positional trophy that designates he is the best for that season. It's rare but not impossible. Adam Fox became just the second player in NHL history behind Bobby Orr to win the Norris Trophy within his first two seasons of play. What's even more impressive is that Fox won the award before even being elected to a single All-Star game.

Igor Shesterkin is in the midst of an unconscious run where he's not only cementing himself as the Vezina trophy favorite but also one of the favorites for the Hart Memorial Trophy (MVP) and even the Ted Lindsay Award (Most Outstanding Player voted on by the players association). Through his first 37 games played this season, Shesterkin has posted a GAA of 1.93 and a save % of .942. Only one Goaltender in the past 50 years has posted a higher single-season save percentage, and that was Hall of Fame goaltender Jacques Plante in 1971 with a staggering .944. This season, Igor is the clubhouse leader for goaltenders in GAA, Save Percentage, Goals Allowed Adjusted, Adjusted Goals Against Average, Goalie Point Shares, Point Shares, and Goals Saved Above Average. It's okay if you don't recognize some of those categories because I'll sum it all up for you, Igor Shesterkin is the most valuable player in the NHL right now.

Some believe that this New York Rangers team is highly overrated because of the young Russian Phenom. His backup, Alexandar Georgiev, is putting up respectable goaltender numbers… if he was playing lacrosse. This season, Georgiev has started 18 games and posted a GAA of 3.05 (solid GPA) and a save % of .897. He's been terrible, and at times the skaters in front of Igor have been as well, but more often than not, Shesterkin has saved them. He has been the backbone (most valuable player) of a team on the cusp of a possible 50-win season. Without him, who knows where this Rangers team would be?

Star offensive players like Matthews, McDavid, and Draisaitl always infiltrate the lists for these awards because they put up sexy numbers and incredible highlights. If their teams had a goalie like Shesterkin in the net, how far would they go in the postseason? Would Edmonton be in a playoff position today instead of sitting two points out of the last Wildcard? Would Toronto need to look for extra help in net as insurance for Jack Campbell, who has struggled mightily as of late?

With 26 games remaining, Shesterkin could further supplant himself in hockey history as the third goalie to ever win the Ted Linsday, Vezina, and Hart Memorial trophy in the same season. Only Carey Price (2014-15) and Dominik Hasek (1996-97/1997-98) have accomplished this trifecta. So, sit back and enjoy the ride. We're witnessing hockey history before our eyes; Igor's time is now.
In this week's episode we discuss the new rumors regarding the Rangers coaching situation. Then go on to the fun stuff discussing the impact Tkachuck's play will make on the game, Rangers players and more. Thanks for listening! Please rate and review our show on your favorite listening platform. Check out our partner's website at www.insidetherink.com for all your latest hockey news.