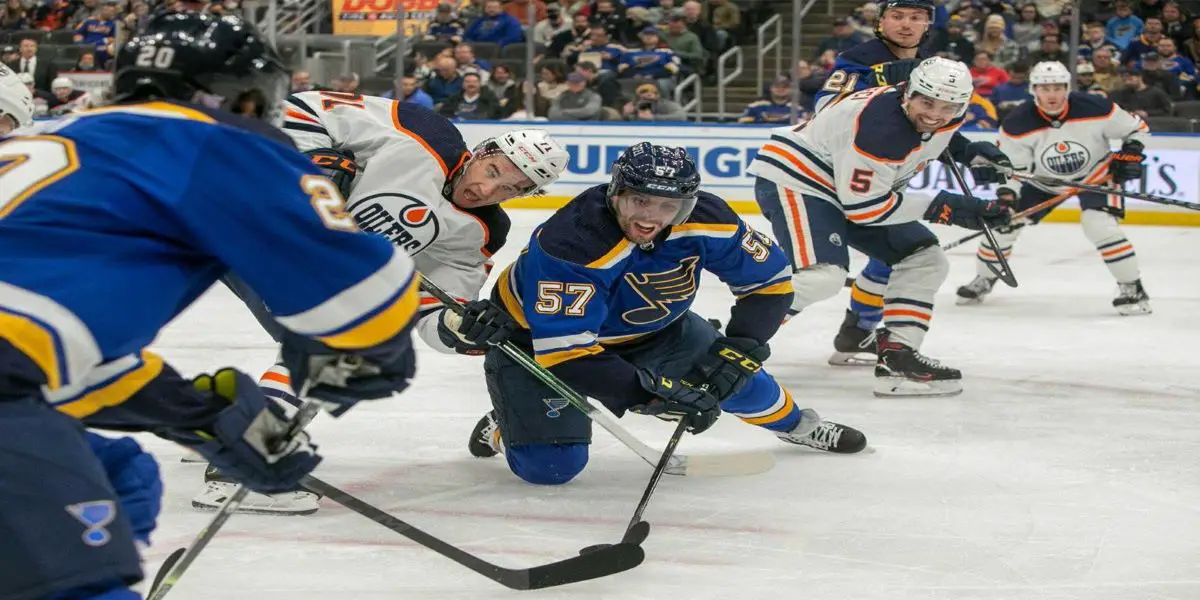 It feels like forever since we've been able to talk about a current game day for the Oilers, approximately 11 days, but today the Oilers (so far) have an actual NHL game. Having won their 2nd straight game against Seattle the last time we saw them, a couple of things have changed in the lineup, actually announced this morning. Duncan Keith has been activated off of covid protocol, Dmitry Samorukov making his NHL debut, Dave Tippett back behind the bench, Zach Hyman coming off IR, and Mike Smith finally returning to start tonight's game.
Rest Or Rust?
Like I said before, it's been quite the break for the Oilers since they last played. At the time, it was a blessing in disguise as some players were able to return, and the Oilers got some rest. Although those things are good, the break could show some problems. As we have seen before, sometimes, after those long breaks, the players don't always come out the gate's flying, and it's especially concerning when you see that practice facilities weren't open for the majority of that break. That being said, slow starts aren't something the Oilers are new to, especially this season.
This team's start is crucial for how the game plays out. This season, the Oilers have not won a game when trailing after the first period, and they are a not-so-pretty 0-10 when trailing after the first period. Now, on the other hand, the Oilers have a tremendous record when scoring first, as they have never lost a game when scoring first, as they're also 10-0.
While both Oilers and Blues may be a bit rusty, I doubt they'll be as rusty as Mike Smith. The Oilers will have to give him a strong start and let him get a feel for the game. Smith's last game was over two months ago, which was on October 19th in Edmonton against the Anaheim Ducks, where Smith got injured mid-game, and the Oilers won 5-4.
Starting Goalies:
Edmonton Oilers: As I pointed out earlier, Mike Smith will be getting the start tonight. The Oilers will benefit from having a player like Smith back. Not only can he be a strong goaltender, but his work with the puck is also like no other goalie in the league. When he plays, you can tell that the Oilers are a much faster team on transition play with Smith's ability to move the puck up the ice. While playing the puck can be a risky move and very scary at times to watch, it can be very helpful in creating chances in the offensive zone. Also, his ability to knock down pucks off of opposing dump-ins helps the defense a lot, as they can quickly start the breakout. Through 3 games this season, Smith has posted a 3.08 GAA and a .920 sv%.
St. Louis Blues: Getting the start tonight for the Blues will be Jordan Binnington. The last time these two teams played, Binnington struggled, allowing five goals on 32 shots, with the 5th one being a game-winner to give the Oilers the lead with just under 30 seconds left in regulation. While it wasn't his hottest game, Binnington has the ability to steal games for St. Louis, and I'm sure we all remember what happened in 2019. Through 17 games this season, Binnington has put up a 2.87 GAA and a .910 sv%.
Players To Watch:
Edmonton Oilers: Returning from injury, Zach Hyman is the Oilers player to watch tonight. As all who have watched him know, Hyman plays a very honest game, as he is always putting 100%. That playstyle will be useful against a gritty but skilled Blues team. In Hyman's last game against the Blues, he showed off his game as he set up McDavid with a beautiful pass to tie the game with 3 seconds left to go in the 1st. The Oilers will need him to bring his game tonight.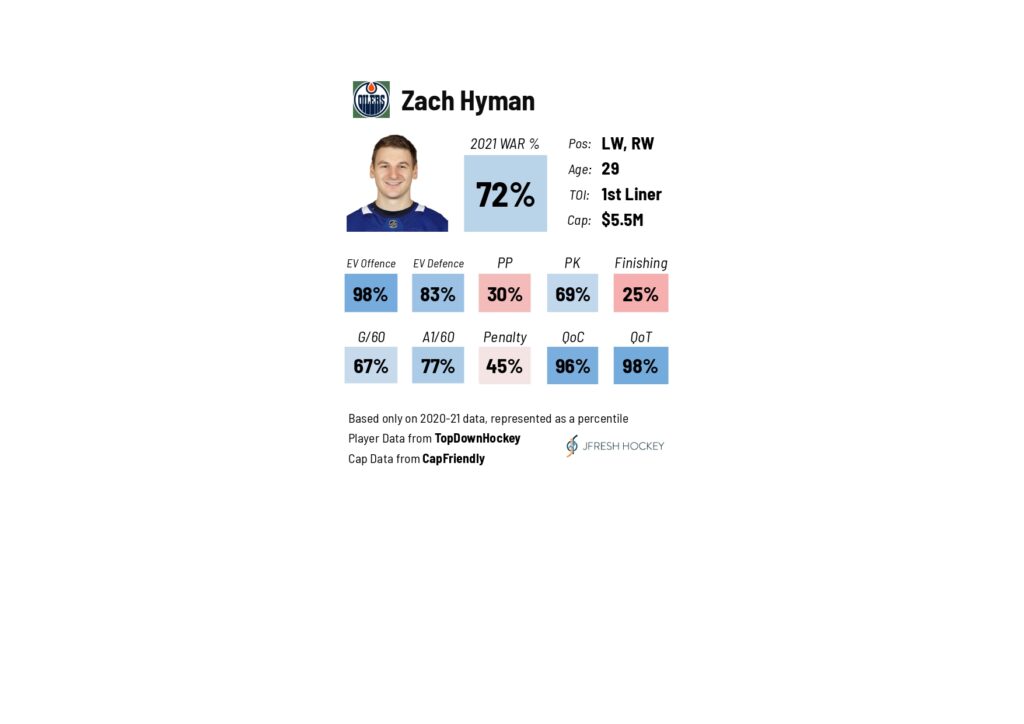 St. Louis Blues: For the other side, it's Jordan Kyrou. Kyrou is one of the most underrated players in the league. He has 25 points through 27 games and has a great offensive skill set, with a great set of hands, a beautiful wrist shot, and good speed to go with that. Kyrou can be lethal. He showed off that shot in his last game against the Oilers, ripping one past Koskinen on the powerplay. He's a fun player to watch, just not against your team. Returning from an upper-body injury, Kyrou is looking to repeat his performance from last time against the Oilers again tonight.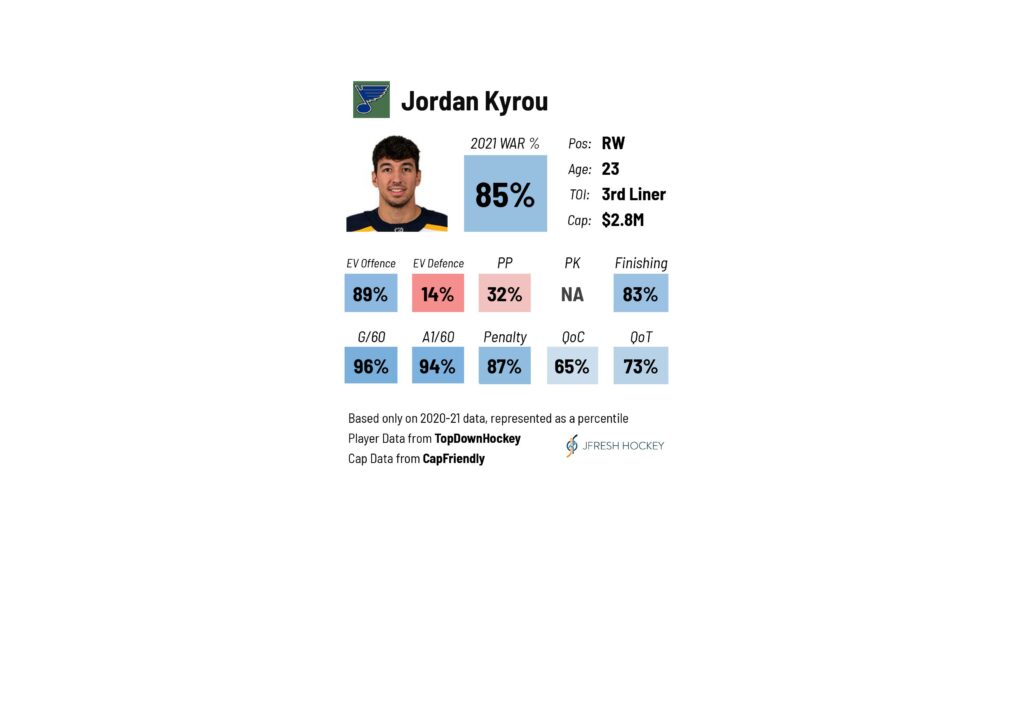 All In All
With lots of players returning on both teams, the Oilers also look to extend their winning streak to 3 games and jump over the Flames and into the 3rd in the division. At the same time, St. Louis wants to bounce back from their loss in Winnipeg and look to take sole possession of first in their division. The game starts at 6:30 pm Mountain time and 8:30 pm Eastern time.