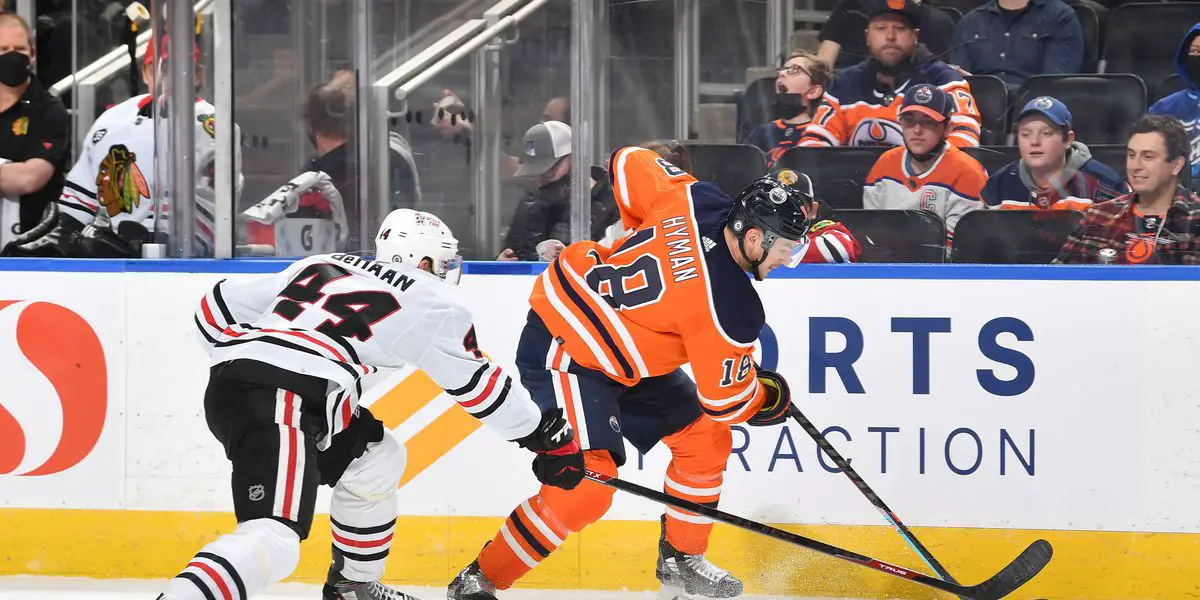 It seems like a yearly occurrence, doesn't it? The Oilers go through a rough patch and seemingly find themselves in a position where everyone forgets just how good they can be. As of now, they are going through it, as they're precisely .500 in their record, Jack Campbell is having the worst start of his career, the Oilers defense looks non-existent, and they are dealing with injuries. It is safe to say things are not ideal in Edmonton.
The feeling is almost identical to last season, except it was much worse last year. In 2021-22, the Oilers went through a stretch that saw them go 2-11-2, which also saw them go a month without a win. Even the media was getting involved, as Draisaitl and Jim Matheson had a heated moment in an interview. Since December 3rd of 2021, Tippett's club went 5-12-3, which cost him and defensive coach Jim Playfair their jobs. This was a fair firing and one that needed to happen, as the Oilers also found themselves outside of a playoff spot. Ken Holland brought up a coach from the Bakersfield Condors with a modern perspective of the game, Jay Woodcroft. A younger coaching style is something that Woodcroft brought to Bakersfield, which brought loads of success with the Oilers affiliate. Thankfully, it translated well with the Oilers and Dave Manson's defensive system, which was brought with Woodcroft to Edmonton. For the remainder of the season, the Oilers had a record of 26-9-3 and went to the 3rd round of the playoffs.
The swing in 2021 was crazy as we watched the Oilers turn from a team desperately trying to make a wildcard spot into a team who somehow pushed their way into the Western Conference Finals.
So… Where Does The Blame Lie?
There are many areas that the Oilers are struggling with right now, so many that they all stick out equally.
Jack Campbell is not getting enough support in front of him, but he's rarely bailing out the team. Campbell has a Goals Saved Above Expected stat of -7.6, the 5th worst in the entire league. Campbell also has a GAA of 4.15, ranking 3rd worst in the league. To top it off, Campbell also has the 5th worst save percentage in the NHL, with his being .876. Call me Captain Obvious when I say those numbers aren't good enough. While it isn't all on him, if the Oilers want success, it needs to start with their starting goalie. With Skinner playing so well (minus the game against Jersey), who's to say there isn't a bit of controversy for the starting job?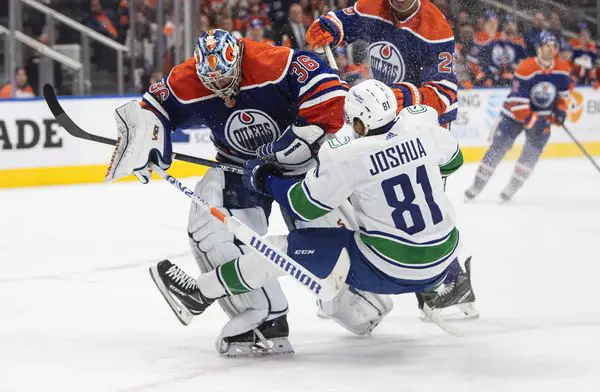 Another part of the Oilers that has plagued them for what feels like forever is defense. Even when the Oilers drafted the likes of Taylor Hall, Nail Yakupov, or Nugent-Hopkins, team defense has always been a problem for the Oilers. In 2016-17, it was good, as Larsson brought a much-needed defensive presence to the team, but since losing him, the Oilers haven't found a player to replicate what the Swedish d-man did. The Oilers had no problem scoring their way past the Flames in the second round, but we saw against Colorado that it doesn't translate into a Stanley Cup. If the Oilers want to see success in both goaltending and on the scoreboard, they will need to trade for an upgrade on defense. Unfortunately, the market is at an all-time high for asking price, as teams are getting their money's worth for defensemen.
Finally, something that we always hear about is the bottom 6. The depth has not been good enough, as outside of the top 5 forwards (McDavid, Draisaitl, Nugent-Hopkins, Zach Hyman, Kane), the Oilers have only produced 9 goals… 9 goals in 20 games. For some context on just how bad it has been, have a look at this tweet from @NHL_Sid:
Year 8 of McDavid, year 9 of Draisaitl. This is no longer a coaching problem; this is a GM problem. Ken Holland has failed, again, to provide the Oilers with the necessary depth to assist McDavid and Draisaitl. Players like Jesse Puljujarvi, Kailer Yamamoto, and Warren Foegele have failed to step up. This needs to be addressed if the Oilers want to make the playoffs because if this keeps up, I doubt Holland can wait until the deadline to make a move… or if he'll even make it there with his job.
All In All
This Oilers team can make the playoffs, and I believe they will. If these woes continue, they'll have a better chance at drafting Conor Bedard than they will at making the post-season. There are some positives, Nugent-Hopkins is having a bounce back for scoring, Stuart Skinner is putting on a show for Holland in his contract year, and McDavid and Draisaitl are yet again leading the league in points. That being said, the positives aren't enough to drag this team to the post-season, and changes need to happen.
The boys are back after a long break but have plenty to talk about as the playoffs are in full swing. We go series by series, looking at how teams have fared so far and who will come out on top. Thanks for listening! Please rate and review our show on your favorite listening platform. Check out our partner's website at www.insidetherink.com for all your latest hockey news.