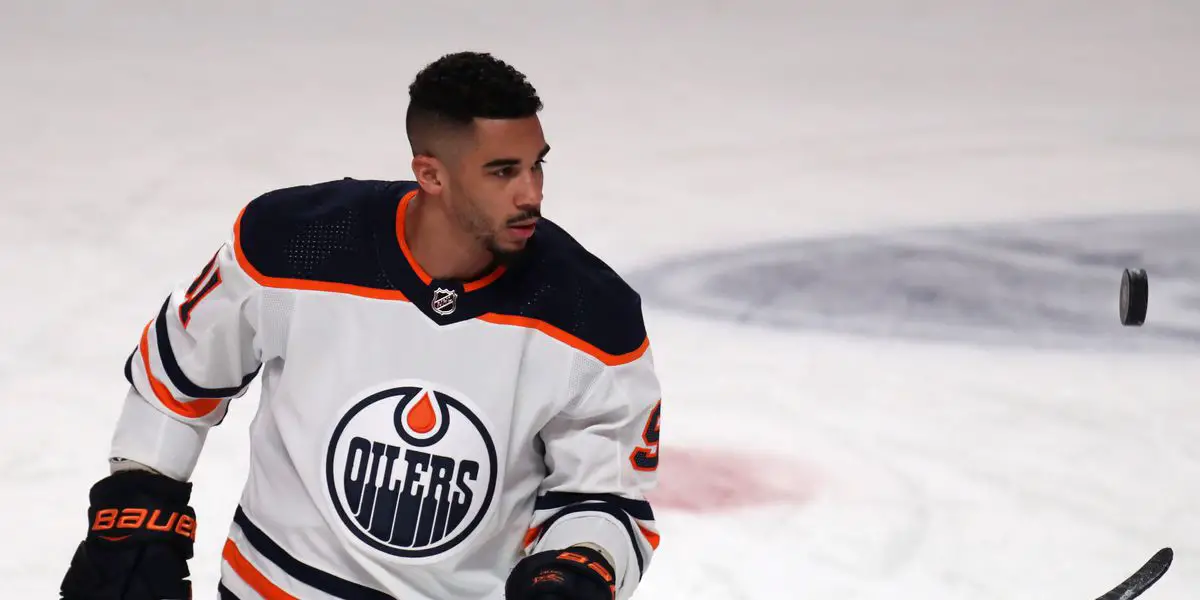 History shows that Stanley Cup-winning teams are rarely a complete roster on the opening day of the NHL season. The two-time defending champion Tampa Bay Lightning were aggressive on deadline day in 2020, acquiring Barclay Goodrow and Blake Coleman, two key depth pieces to give them the boost they needed to win their second Stanley Cup in franchise history.
In 2021, they added a top 4 defenseman in Denis Savard, a defensive player that helped them win their second championship in as many years. In 2019, the St. Louis Blues made an addition to their team internally when they called up goaltender Jordan Binnington from the AHL, who went on one of the most unexpected runs we have seen in NHL history, posting a record of 24-5-1 with a .927 SV% over the rest of the regular season and eventually leading the Blues to a Stanley Cup.
The Edmonton Oilers have made four mid-season additions this year in an attempt to put themselves in a position to go on a deep playoff run. With the Playoffs nearing the halfway point and the Oilers still in the hunt, let's see how those additions have impacted the team on their quest for the cup.
Evander Kane
Ken Holland signed Evander Kane to a one-year deal on January 27th, worth just $2m when prorated out to a full season. This $2m cap hit seems microscopic in comparison to the value that Evander has brought to the table as a consistent 20+ goal scorer over the past seven seasons.
Obviously, this opportunity came about due to the risk associated with adding a player that had been through so many off-ice issues over the past year, but this was a risk that Ken Holland was willing to make. Kane currently has 12 goals and 15 points in the first 11 Playoff contests for the Oilers, with fantastic numbers across the board. His GF%, xG%, and high-danger chance share are all over 64%, with the scoring chance share being nearly 60% as well.
It helps to play on a line with Connor McDavid and Leon Draisaitl for sure, but McDavid and Draisaitl have had many linemates over the years, and none of them have posted numbers this dominant. Connor deserves a lot of credit for allowing Kane to be in a position to succeed, but you don't get two playoff hat tricks by accident.
Evander is just the second Edmonton Oiler in the last 30 years to score 10 goals in a single playoff run, with Fernando Pisani (14) being the only other one to accomplish the feat. Kane also leads all players in the Stanley Cup Playoffs in hits with 53, as his physical game has added yet another dimension that Edmonton needed more of. The Oilers managed to add an impact player and proven goal scorer for essentially nothing, making it the best mid-season addition in the NHL this year by a large margin.
Brett Kulak
The most significant move the Oilers made on trade deadline day was acquiring Brett Kulak from the Montreal Canadiens in exchange for William Lagesson, a conditional second-round pick, and a seventh-round pick in 2024.
One of Edmonton's weaknesses all season long has been their ability to defend off the rush, and Kulak's solid numbers defending rush chances and denying clean zone entries made him an excellent fit. He also has the defensive chops to make up for Tyson Barrie's inconsistent play in his own zone, creating a nice third pair that complement each other nicely.
In the playoffs so far, the Oilers have entrusted Kulak with a big defensive role, as he has started just 48 of 151 faceoffs at 5v5 in the offensive zone. Despite beginning the vast majority of his shifts in a defensive position, the Oilers have enjoyed a 7-3 split in goals for and against with Kulak on the ice.
He has been a steady addition that allows the Oilers to spread out their minutes between Nurse, Keith, and Kulak more evenly without worrying about any of them being a significant liability on most nights. This trade was a big win for the Oilers.
Derick Brassard
Derick Brassard was acquired by the Oilers from the Philadelphia Flyers in exchange for a fourth-round pick, with 50% of Brassard's salary retained. The price point was fairly low, but with only one playoff game played and just over 8 minutes of ice-time in that game, this depth addition has done little to move the needle for Edmonton. If injuries pile up at some point, perhaps he will draw into the bottom-six at some point, but don't expect him to make a big splash in the Playoffs this year.
Jay Woodcroft
When watching the current success of this Oilers team, it's hard to believe just how badly they were spinning their wheels around the middle of the season.
Dave Tippett's Oilers were an utter disaster 5v5, especially without McDavid on the ice. There was even a point where Tippett went over 50 days without a victory behind the bench (the only victories in that period came when he was in COVID protocol). After giving the team more than enough chances to figure things out with that staff, Holland finally pulled the trigger on a mid-season coaching change for the first time in his General Managing career.
The players praised Woodcroft throughout the rest of the season for being a detail-oriented coach that was able to identify problems in their game and help fix them better than the previous coaching staff was. The Oilers completely turned things around and went 26-9-3 over their final 38 regular-season games, and Woodcroft has now led them to the second round of the playoffs. Solid coaching hire for the Oilers that managed to make some bold adjustments, including the addition of a McDavid, Draisaitl, and Kane line.
Conclusion
I think it's safe to say that, without the mid-season addition to the Oilers roster and coaching staff, they would not have made it this deep into the playoffs.
The best part about it is that the Oilers managed to make these additions without trading a first-round pick or significant piece on their roster. I have been critical of several off-season moves that Holland has made as GM of the Edmonton Oilers. Still, this year he hit a couple of home runs in the middle of the season to clean up the mess that he was partly responsible for creating and put the Oilers in a position to contend.