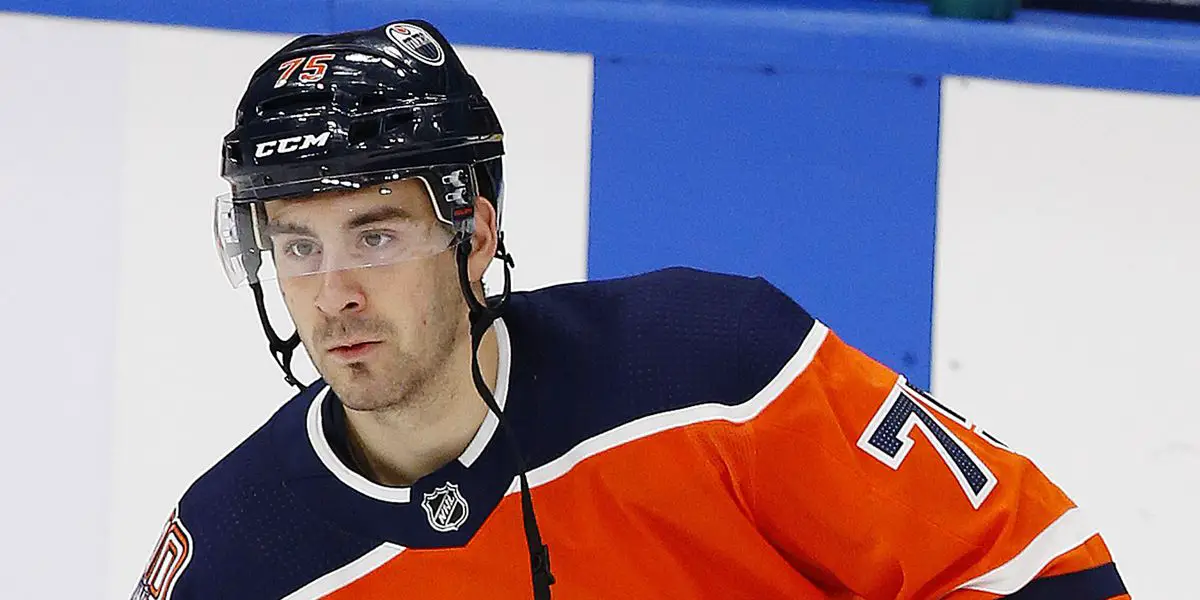 The Edmonton Oilers have succeeded thus far in their goal of bringing back the most significant personnel that got them to the Western Conference Finals last season, thanks to the subtraction of some of their more bloated contracts.
Edmonton managed to re-sign Evander Kane to a four-year deal worth $5.125m AVV and bring back Brett Kulak on a contract worth $2.75m per season. The goaltenders have changed to what most would call a minor upgrade over the Smith-Koskinen duo from last year, with the addition of Jack Campbell and the promotion of their top young goaltender in Stuart Skinner. Lastly, Zack Kassian was dealt away, and Mattias Janmark was brought in, marking the only significant change to the bottom-six forward group.
With a cap crunch stopping the Oilers from getting their last two RFA's signed, I suspect they will trade away either Jesse Puljujarvi or Warren Foegele so that Yamamoto and McLeod can get their new deals done. While this team hasn't seen any significant departures that will leave them with a glaring hole in the lineup, they also haven't managed to bring in an impact player to improve their roster significantly from last year.
The Kane and Kulak contracts came in at a reasonable price, but they were players that were already on the roster the last time Edmonton hit the ice. There is no question the Oilers will make an upgrade or two to this team as the deadline approaches, so long as they are in a playoff position. Still, the Oilers will have to see some internal growth if they hope to take the next step toward becoming a top Stanley Cup contender.
Edmonton has several players that are prime candidates to help provide that growth as a group via a breakout season. Kailer Yamamoto and Ryan McLeod are 23 and 22 years old, respectively, and if either of them are to break out and take on a more substantial role with the Oilers, then it is likely to happen soon.
Yamamoto has been a tenacious forechecker for his size and has shown flashes of offensive prowess but battled consistency issues over the past couple of seasons. He produced 22 points in the final 29 regular season games last year, nearly recapturing his impressive production rate from 2019-20. That came after a lackluster first 52 games where he only produced 19 points and had a negative goal share for the first time in his Oiler career. If Yamamoto can finally find consistency over a full 82 games, the Oilers will be in a fantastic spot.
Ryan McLeod was a steady defensive forward for Edmonton last year, mainly in a third-line role. He placed fourth-best on the team in both goals against and expected goals against. The Oilers lack responsible, defense-first players, so McLeod's contributions have been meaningful, but if he is to take the next step toward being a real impact player for the Oilers, he will have to bring up his rate of production.
In 2021-22, McLeod had 21 points in 71 games, not bad, but if he was to improve that offensive game and produce 30-40 points, that secondary scoring from the bottom-six would make the Oilers a much deeper and much scarier team to play against. He has the skating to be an excellent offensive player, and now it's about putting all the other tools together.
The last forward that I would like to highlight is Dylan Holloway. It is no guarantee that he will make the opening night roster, but I expect him to at least get into some games. Holloway has always been a swiss army knife player who can kill penalties, get in on the forecheck, skate exceptionally well, and contribute offense. If the 2020 first-round pick can bring that type of impact into the NHL next year, the Oilers could be looking at a significant new piece on their roster.
As far as the defense goes, I see one player on each side that have the potential to take a big step. On the right side, Evan Bouchard is a player to watch closely. He showed his ability to move the puck and his cannon of a slap shot from the point but ultimately was a one-dimensional offensive defenseman. It is not uncommon for a young D-man to have some defensive woes early in their career as they learn and adjust to the speed of the game at the NHL level, so it will be interesting to see if Bouchard becomes a career offensive defenseman or if he can round out his game and reach an elite level. If the ladder is true, it will go a long way in helping the Oilers contend.
On the opposite side of the ice, Philip Broberg will be seeing some action on that third pair this year, and the Oilers could benefit from him being NHL-ready right out of the gate. Broberg saw limited NHL action last year but had a solid showing in the AHL as he adjusted to the North American game. He has a long way to go before he reaches the level the Oilers hoped he would when they drafted him ahead of Trevor Zegras and Cole Caufield, but he is on the right track to at least being an NHL regular. He doesn't have to be a breakout star, but if Broberg can show that he belongs in the NHL permanently, that will be a key to bolstering the Oilers' defensive depth.
Internal growth may be the difference between the Oilers being a good team and a legit Stanley Cup contender next season. Luckily, they have put themselves in a spot where not all of these players will have to take a significant leap forward. Gone are the days of the Oilers having to put the weight of the world on the shoulders of unproven players. They are deep enough that only one or two of these players taking a meaningful leap forward should be enough to put them in a position to contend.
The boys head out west and north of the border as they cruise around the Pacific division previewing topics like Trevor Zegras, Calgary getting deeper, the Kings have a loaded prospect pool, and the NHL having some handsome coaches.Thanks for listening! Please rate and review our show on your favorite listening platform. Check out our partner's website at www.insidetherink.com for all your latest hockey news.