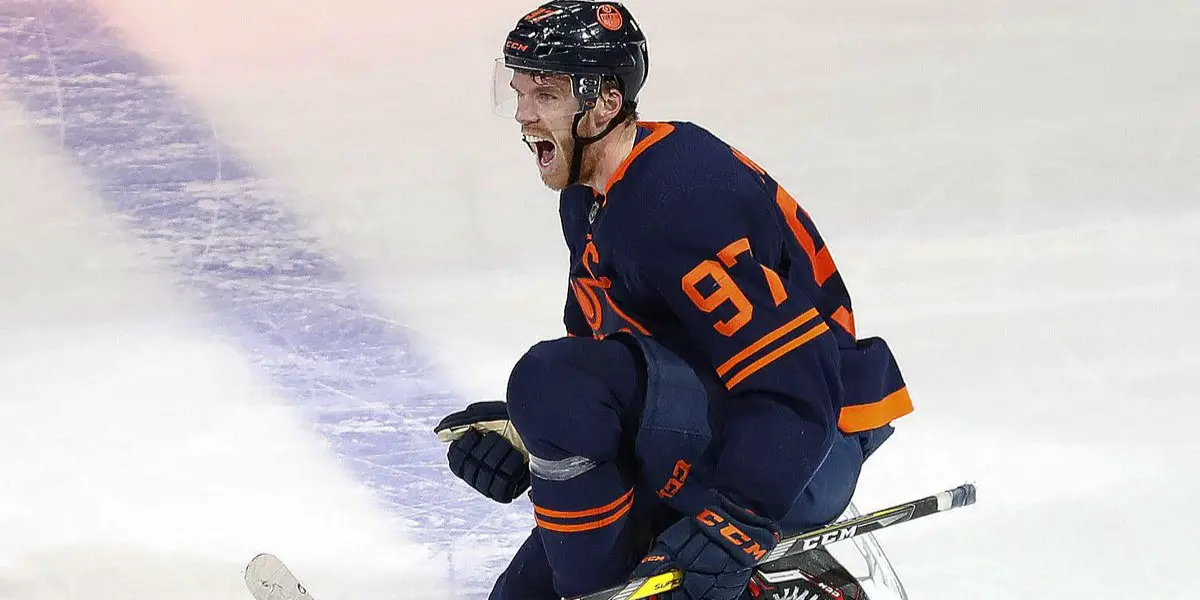 Sometimes, last year's trip to the Western Conference Finals still feels like yesterday while we wait for Round 1 to get underway. As exciting as it was, we can't view it as the standard. Expectations for the Edmonton Oilers grew higher after that wild run. At that moment, the franchise's Stanley Cup window finally opened. That said, Playoff hockey is unpredictable, and no result is guaranteed. No matter where you finished in the standings or what deals your GM made, it only takes one shift or bounce to have momentum switch toward one side of the ice. Yes, they did finish high in the standings again. But the 2006 Oilers will be the first to tell you that April – June is a new season. A lot of things need to go right for Edmonton if they want to repeat the success and more. The keys to the playoffs are…
McDrai
Great players aren't always great; they're great when they need to be. Connor McDavid and Leon Draisaitl played the best hockey of their careers in last year's playoffs. Yes, even better than this year's regular season. They are more than aware of their stats and their individual accolades, but none of it matters to them. They want their names to be on Lord Stanley's trophy, and they want to wear rings on their fingers. Being the top two point producers in the playoffs while their team wasn't in the Final Two speaks volumes about their dominance. They evolved as game changers, and we haven't seen that end yet. They're going to want more, and they're going to be hungrier.
Secondary Scoring
The Oilers scored 325 goals to lead all NHL teams in the 2023 regular season. 112 of those goals were scored without points from McDavid or Draisaitl. The team finished 5th in even-strength goals with 218 and first in shorthanded goals with 18. This team's forward group has come a long, long way since Ken Holland took over the GM role. I just finished praising how good 97 and 29 are, and we expect them to be good. But they can't do it all on their own. Successful playoff teams get balanced scoring from all four lines. Especially since the Kings forward group has impressive talent of their own as well. Someone on Edmonton's bottom six has to emerge into the next Fernando Pisani.
Everybody Hates The Refs
A fan's biases shouldn't be too strong regarding this topic because every fan base complains about inconsistent officiating. Every year, one team says they were robbed because of a missed call or a goal that should/shouldn't have counted. It always seems like they change the rule book with every passing game. But referees are part of the game, too. You can't just point your fingers at them every time your team loses. As historic and otherworldly as Edmonton's PP became, the refs, say it with me, "Put the whistles away" as the postseason goes on and as the games get tighter. Sometimes, our team gets away with something, and the opponents lose their minds. Sometimes, the opponents get away with something, and our team loses their minds; it's expected. But don't let those strong emotions cloud judgment and take away focus. Move on and stick to the game plan.
Between The Pipes
First of all, congrats to Stuart Skinner on breaking the franchise record for most wins by a rookie goalie that was previously held by Oilers legend Grant Fuhr. While he is their undisputed #1 goalie heading into the playoffs, part of me still thinks it may've been wiser to give Jack Campbell the last couple of starts to end the regular season and see about him getting a tad more confidence back. I know he was unplayable for most of the 82 game schedule, but if, Hockey Gods forbid, Skinner has an awful game, we would need to know for a fact that we could trust Soup to step in and save the game. We can't know that if we couldn't let him get into some sort of a groove. On the opposite side of the ice, Joonas Korpisalo's biggest highlight as an NHL goalie was in the COVID-19 bubble of 2020 when he and the Blue Jackets upset the Maple Leafs in the play-in round. He doesn't come with the same pedigree as Jonathan Quick, but having that experience might give him a slight advantage over Edmonton's first-timer, Stu. At this point in time, I also have more trust in Phoenix Copley as a backup. Regardless of who wins the goalie matchup, I think we can all at least expect fewer goalie gaffes to happen as opposed to last year. No mishandling of the puck and no shorthanded goals let in from the other team's blue line.
Staying Healthy
In last year's EDM vs. LA series, the Kings did not have Victor Arvidsson or Drew Doughty. They were both hurt, but LA still forced Game 7. I think a lot of hockey fans underestimated the Kings last year. They're a solid team, and having those two back this time feels like late pre-playoff acquisitions for them. During the entire postseason last year, Darnell Nurse played through a torn hip flexor. We rile on the $9.25M defenseman for his defensive gaffes (and he's had a lot), but that kind of perseverance is what you call a warrior. Credit and admiration are deserved for anyone who can play through that kind of injury. His play has also improved noticeably since the Mattias Ekholm trade. I expect him to be a key piece as well.
The boys are back after a long break but have plenty to talk about as the playoffs are in full swing. We go series by series, looking at how teams have fared so far and who will come out on top. Thanks for listening! Please rate and review our show on your favorite listening platform. Check out our partner's website at www.insidetherink.com for all your latest hockey news.