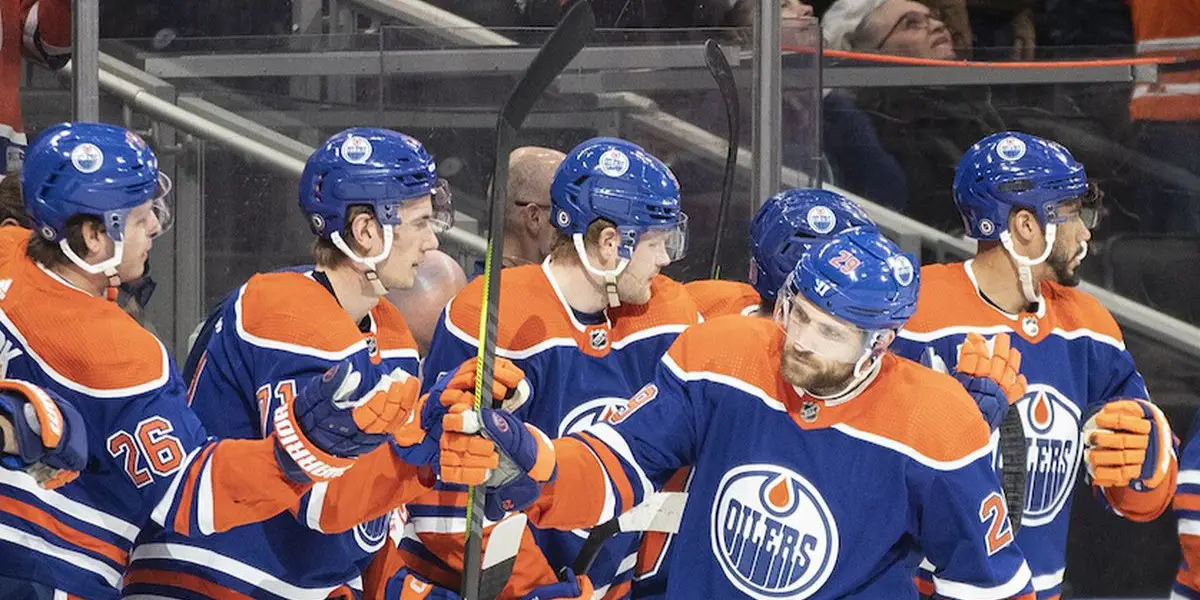 We were 17 seconds away from going to bed earlier. Going up 1-0 in the series looked promising after the first and second periods. But there are three periods in a hockey game, and the Oilers let the third one slip away. That is seventh out of eight series openers that they have lost in the McDavid era. The team seems allergic to Game 1s. I've mentioned in past articles about Edmonton needing to start games on time. They have gotten better at that, especially last night. But the other kryptonite of theirs crept back in, and that's learning how to close out games in key moments. Remember, you need four wins in a series to advance. This is all too familiar a position for the Oilers. They lost all of their game 1s in last year's playoffs but were also in the Final Four. Of course, there are areas to address, but no need to push your Twitter panic buttons just yet. The keys to Game 2 are…
Stay Out Of The Box
Most Oilers fans on social media feel that there was favoritism by the officials in Game 1, siding with the Kings. But the calls against the Oilers WERE the right calls. Evan Bouchard got his stick in the face of an opposing player. It looked like an unintentional check to the face but was still a check to the face. In Overtime, Vincent Desharnais argued with the ref about his penalty, but his stick clearly went under Blake Lizotte's skates. Leon Draisaitl got away with a slash on Adrian Kempe, so Kings fans could've been up in arms about that. We're not yet at the stage in the playoffs to blame the refs for going a bit crazy. Don't go into Game 2 taking six minor penalties again. As I alluded to in my Game 1 preview, there is no room for this excuse in the postseason.
Zero McPoints
Los Angeles will pat themselves on the back for keeping the best player in the world off the scoresheet. Connor McDavid looked to make a good pass to Draisaitl in the third period, but Vladislav Gavrikov broke it up before Kempe went the other way and scored. It's always impressive to score three goals without your best player, but McDavid will take it more personally. He came close to scoring the goal of the playoffs in the first period. You know he'll be buzzing around again, looking for some revenge early.
Matured Stu
Stuart Skinner has been in the most interesting position of any Oilers this season. The expectation was always to have the goalie that signed for five seasons at $5M per year, but the rookie goalie's development went ahead of schedule. He's a very mature athlete for his age. I don't pin the Game 1 loss on him, but he still wasn't at the very best that we've seen from him. Disappointed about how his first NHL Playoff game ended but humbled himself in his perspective on it to the media the day after, calling himself "a better man" for having the experience and being able to move forward from the tough loss. All year long, he's handled his newly trusted and earlier-than-expected workload like a long-time veteran. His Junior Hockey career in the Western Hockey League oozed Playoff success, and he now needs to learn from growing pains at the NHL level.
The boys are back after a long break but have plenty to talk about as the playoffs are in full swing. We go series by series, looking at how teams have fared so far and who will come out on top. Thanks for listening! Please rate and review our show on your favorite listening platform. Check out our partner's website at www.insidetherink.com for all your latest hockey news.