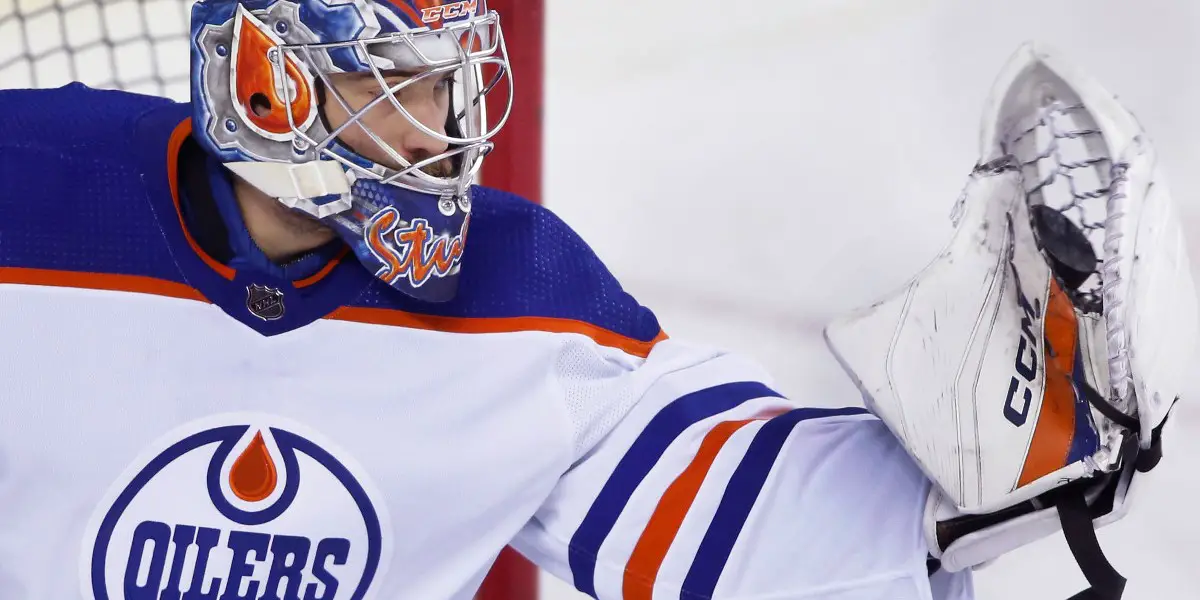 Exactly which critiques am I supposed to give? That they only scored five goals instead of six or seven? That Leon only scored half the amount of goals he did on Wednesday night? Draisaitl tied the lead for goals in last year's Playoffs, and we're only two games into the second round. Before Game 2, he tied the second most goals scored in the first seven games of the postseason and is now the first player to score 13 goals in 8 Playoff games since Oilers legend Jari Kurri in 1985. It would've been nice if Stuart Skinner recorded a shutout, but it was still the best game he's played in this postseason, making plenty of key saves even when he didn't face a lot of shots early in Game 2.
In a minimum of six games played, Evan Bouchard has the second highest Playoff PPG by a defenseman. I can sort of compare it to Game 3 in Round 1 last year when the Oilers had a 5-0 lead after two periods, the Kings got some momentum going their way, but Edmonton still ultimately won 8-2. Another major difference between this Oilers team and the one in years past is that they will no longer accept getting pushed around. Even if teams decide to bully them, they'll just bully them back. It certainly got feisty when the game was long out of reach. No doubt the Golden Knights wanted to send some kind of message before moving on with the rest of the series. But it didn't look to faze the Oil all that much. They just need to now bring that swagger back home with the next two games at Rogers Place. The keys to Game 3 are…
Expect A Bounce Back
With Vegas not cashing in a chance to go up 2-0 in the series, you can't expect them to have another dreadful game twice in a row. They'll want to make a statement of their own in the Oilers' building. The Oil need to come in prepared for that pushback.
Home Ice Belongs To You Now
This could even be a key for Game 4. But last year, the Oilers went into Game 3 of Round 2 tied, just like this year, then won both games 3 and 4 and brought the confidence into Game 5 back on the road. Can the Oilers repeat that this year?
Pay The Price
Halfway through the third period, Klim Kostin blocked a big shot, stumbled on the ice, then attempted another block before limping his way back on the bench. He headed back to the locker room but then came back and skated more shifts. My first thought was, "That's a risky way to injure yourself when the game's already out of reach." But then I figured it only takes one mistake to pull off a miracle, perhaps when trying to erase a multi-goal deficit. Could the Golden Knights have scored on that chance were it not for the block? Could they've felt confident in making a comeback if the puck did go in the net? You don't stop until all 60 minutes are played.
The boys are back after a long break but have plenty to talk about as the playoffs are in full swing. We go series by series, looking at how teams have fared so far and who will come out on top. Thanks for listening! Please rate and review our show on your favorite listening platform. Check out our partner's website at www.insidetherink.com for all your latest hockey news.