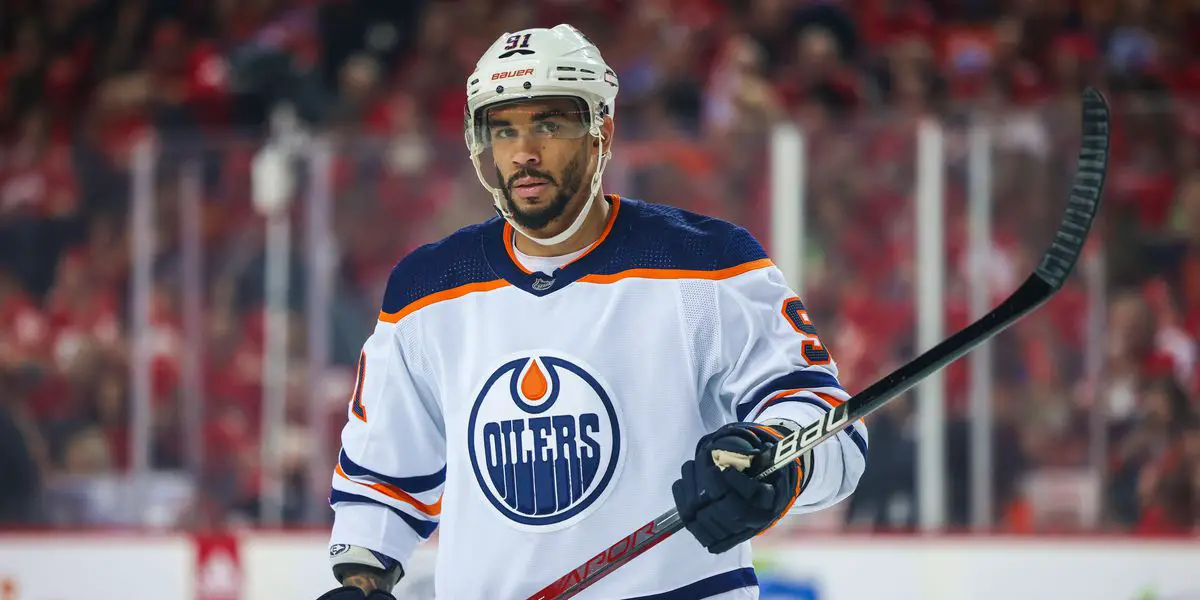 Since joining the Oilers in late January, Kane immediately impacted the Oilers' offense. In his first game against the Montreal Canadiens. When Kane joined the Oilers, they were both going through a very rough time. Kane, with his personal life having troubles left and right, and the Oilers seemingly free-falling in the standings to 5th in the Pacific division. The player and the team primed for a fresh start quickly showed that Kane was a good fit for the Oilers.
Through his 43-game season in Edmonton, Kane finished with 39 goals, 22 goals, and a +/- of +22. The Oilers' record since Kane's first game was 29-11-4. While the team and Kane finished the season strong, they were officially playing against the LA Kings in the 1st round of the playoffs. While the Oilers had a shaky first round, they came out on top, winning in 7 games. Kane finished the 1st round with 9 points and seven goals. In the 2nd round, the Oilers would dominate the Flames after Game 1 (where they got dominated 9-6), win four straight, and compete in their first WCF since 2006. Kane finished the 2nd round with six points and five goals. Unfortunately, The fun run would stop there, as the Oilers would get swept by the Colorado Avalanche. Kane finished the playoffs with 17 points and 13 goals in 15 games.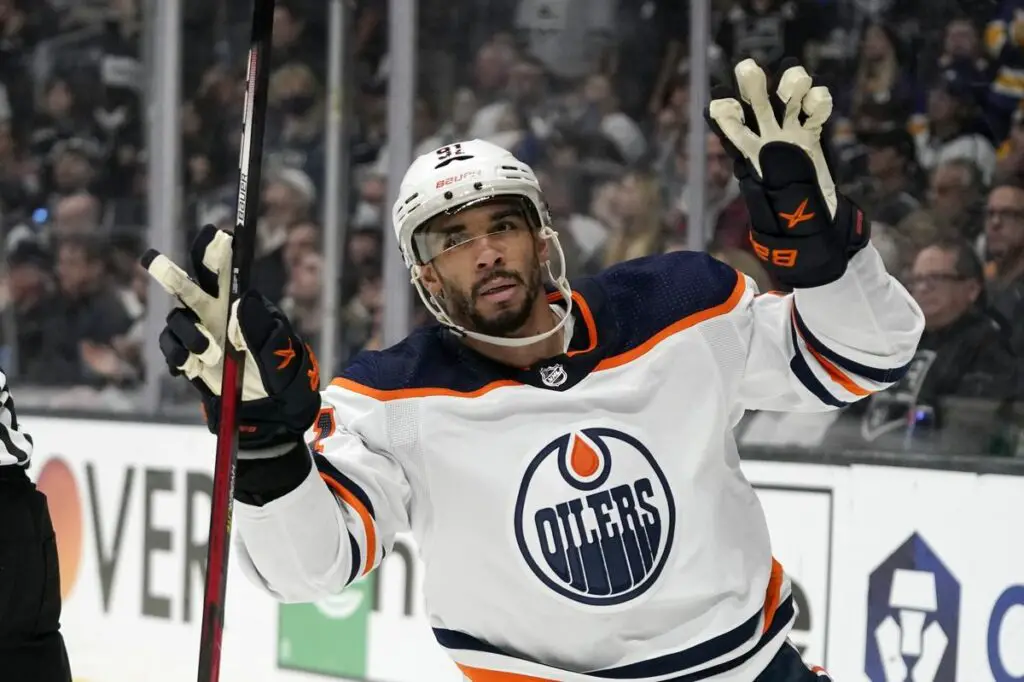 Show Me The Money
As the off-season started, it shouldn't be surprising that most Oilers fans immediately wanted Kane back on the Oilers. There have been numerous rumors on both sides wanting to return to Edmonton and the stars in Edmonton wanting him back. As of today, it doesn't seem likely that we will see Kane in an Edmonton Oilers jersey come October 12th.
As reported today by Irfaan Gaffar, the Oilers have offered Evander Kane a 4-year deal at the 4.5 million dollar mark. Now, as anybody who knows what Kane's asking price is, the Oilers are far off here. As reported by Tom Gazzola on the Oil Stream podcast with Dustin Nielson: "Sounds like Kane is asking for big bucks; $6 or $7 million might not be enough to get it done." That is a lot of money, and it seems the Oilers and Kane are far off on an agreement.
Other Options
As the Oilers are seemingly preparing for a world without Kane in the lineup, so are some guys who the Oilers may take a look at?
Claude Giroux: Starting with the big fish, this isn't close to being out of the realm of possibility for the Oilers, as they have already been rumored in on Giroux. This would be a huge positive for the Oilers and opens up many lineup possibilities. Having Giroux could allow the Oilers to stack up the 1st line with McDavid and Draisaitl, or McDavid and Giroux. You could play him at the center and run four centers with McDavid, Draisaitl, Giroux, and McLeod. Now I doubt Giroux would be open to being in the bottom 6, so there is a good chance we would see him with one of McDavid or Draisaitl. Last season, Giroux put up 65 points in 75 games, with 21 goals and 44 assists. He also continued to bring solid two-way play. Something to keep in mind, even though he is older than Kane, the ask will be quite a bit cheaper.
Contract Prediction: 3-year, 5.5 million deal, with the first two seasons having a full NMC.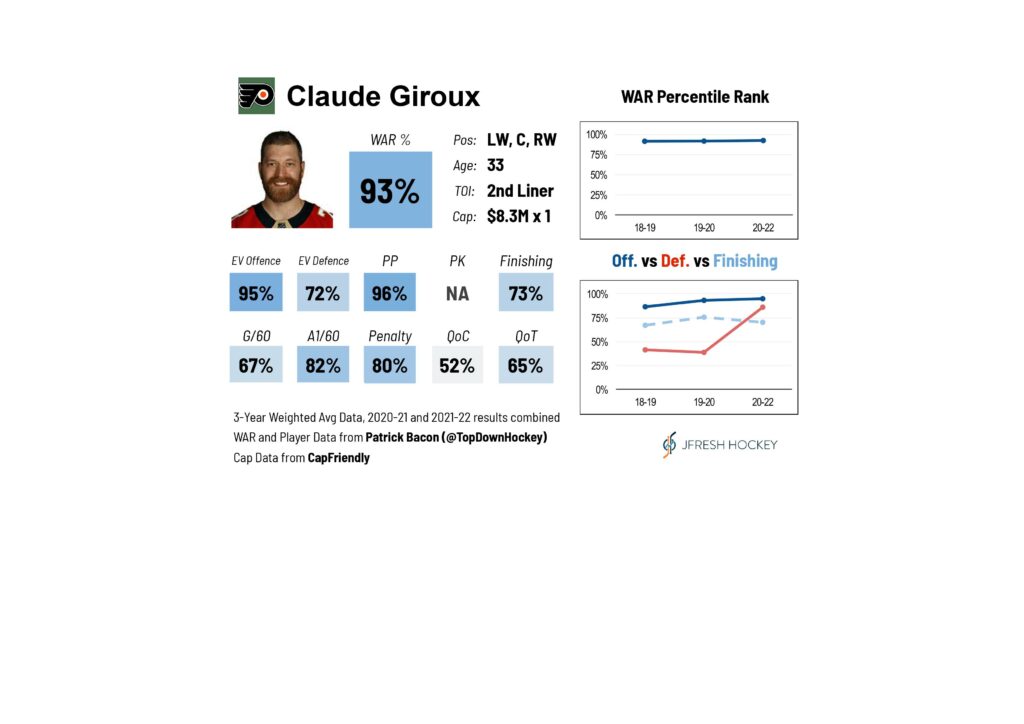 David Perron: Wouldn't this be a bit of a fun reunion? For those who don't remember, the Oilers acquired David Perron for Magnus Paajarvi and a 2nd round pick in the 2013-14 season. Perron would be a solid pick-up for the Oilers, a guy who can finish and play solid defensively. He played in Edmonton for two seasons; through 116 games, he posted 76 points and 33 goals. In this past season on the St. Louis Blues, Perron scored his 2nd highest goal total since joining the NHL with 27 goals and finished the season with 57 points in 67 games.
Contract Prediction: 2-year, 6.3 million deal. Perron is the same age as Giroux but scoring more points in fewer games. It's fair to say he's looking for a payday late in his career.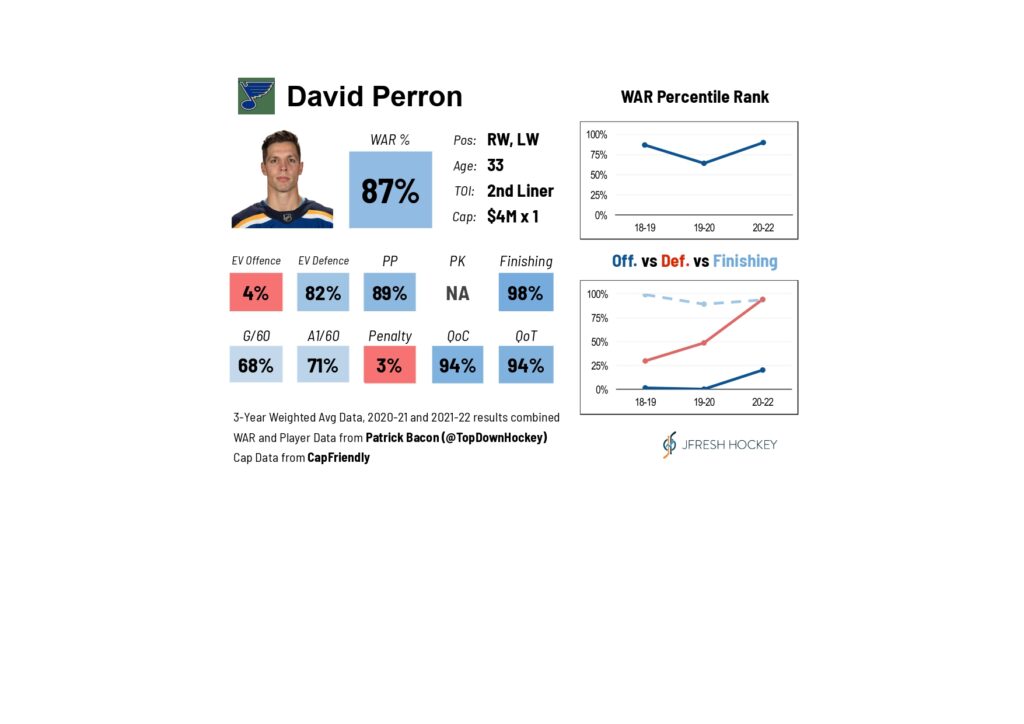 Mason Marchment: This is an interesting one, more on the side of buy low for high output. Traded from the Leafs in 2020, Marchment played 33 games on the Florida Panthers, only scoring 10 points and only two goals. Though it wasn't a strong season, Marchment would have a much stronger 2021-22 campaign. Through 54 regular-season games, Marchment scored 47 points, 18 goals, +/- of +29, and has strong defensive metrics. Now hitting the FA market, Marchment may be a scary buy for one big reason, he's only had one strong season. While there is a chance Marchment could replicate, or have a stronger season in 2022-23, there is a cause of concern of some sorts.
Contract Prediction: Marchment may be open to a short-term deal. If he were to sign in Edmonton, I'd guess a contract would look like five years, at $5 million dollars. It's hard to imagine that no other GM would give Marchment a 3-4 year deal.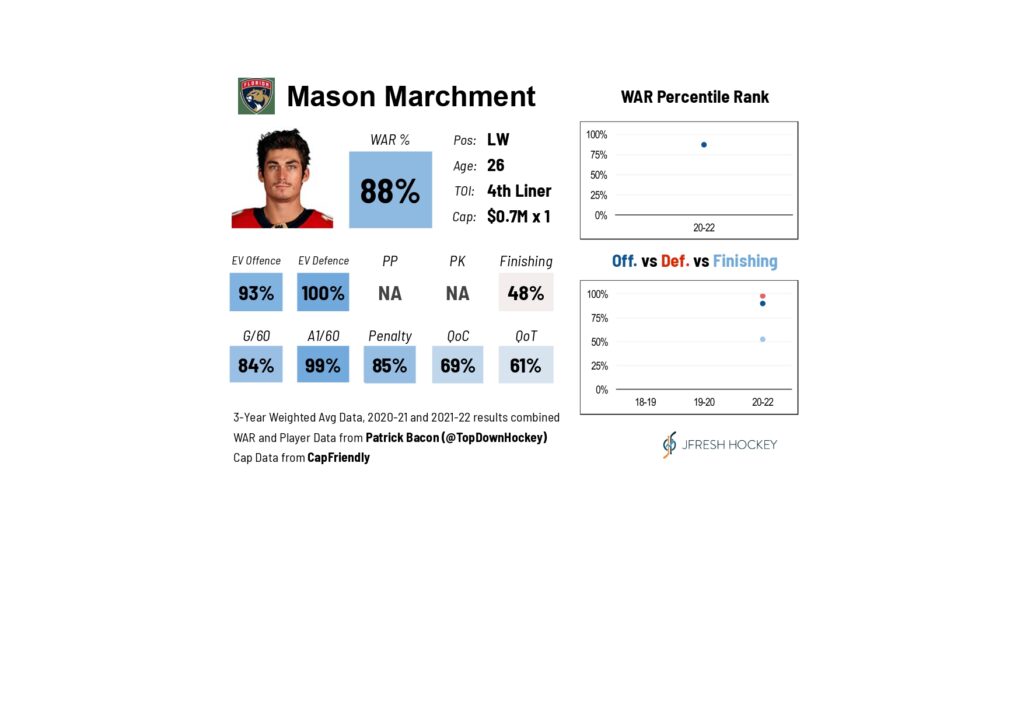 All In All
The Oilers will have a few options on the market to look at for sure. There are a few players I didn't put here because they don't fit as a Kane replacement, and are more on the side of depth players. Such as both Dylan and Ryan Strome, it wouldn't surprise me if the Oilers looked at either of those guys.
We knew why Kane signed here, to play with the best player in the world and get a payday in free agency. Fair game to Kane; it makes sense why he would do that. Both sides won, and the Oilers got a much-needed deep playoff run. With rumors of other players in the NHL having their minds changed about Edmonton after their playoff run, it's time for the Oilers to take advantage and buy-in much-needed areas.
The boys are back after a long break but have plenty to talk about as the playoffs are in full swing. We go series by series, looking at how teams have fared so far and who will come out on top. Thanks for listening! Please rate and review our show on your favorite listening platform. Check out our partner's website at www.insidetherink.com for all your latest hockey news.