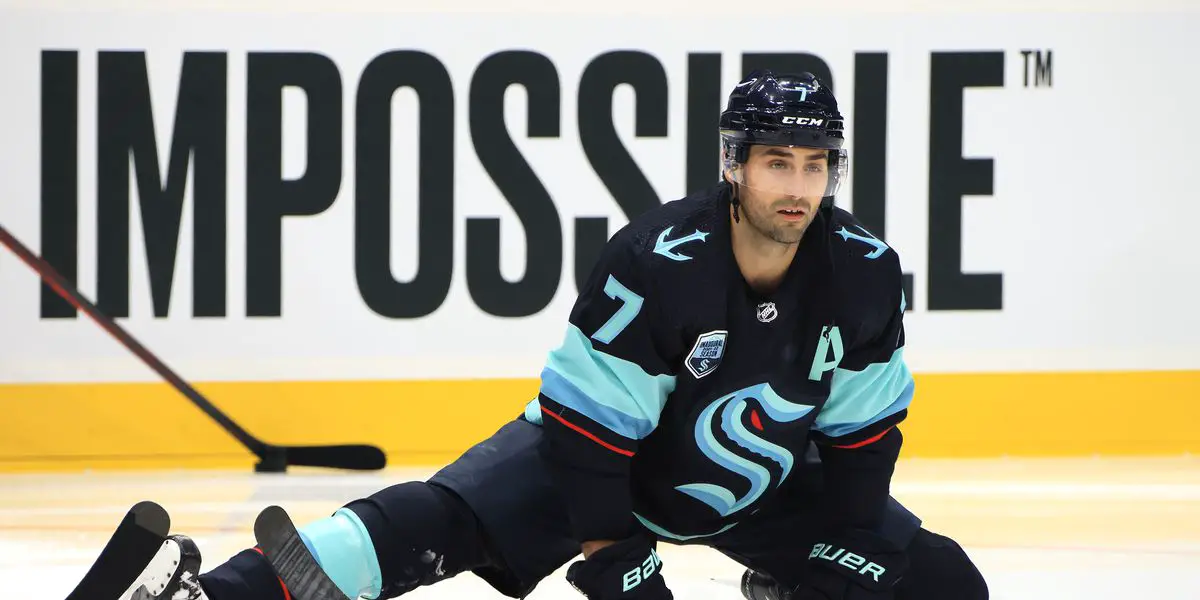 As the trade deadline nears, the Boston Bruins are scouring the trade market to add a piece or two to the current roster. General manager Don Sweeney is pushing for another Stanley Cup run by all accounts. If the Bruins are indeed buyers, here are three under the radar moves I'd like the Bruins to explore:
BOS acquires: RW Jordan Eberle and 2022 3rd Round Pick
SEA acquires: RW Jake DeBrusk and Urho D Vaakanainen
Eberle carries a cap hit of $5.5 million and has two years remaining on his deal. The Bruins need a top-line right wing to play with Patrice Bergeron and Brad Marchand. DeBrusk, who is a restricted free agent at the end of the season, has been playing that role recently. Vaakanainen is a young left-shot defenseman who showed some promise this year before being injured. The money would work, and Seattle might even be persuaded to take on a small portion of Eberle's salary. Defenseman Mark Giordano could be included in a bigger deal as well.
BOS acquires: RW Cam Atkinson and D Travis Sanheim
PHI acquires: LW Jake DeBrusk, D Urho Vaakanainen, RW Oskar Steen 2022 2nd Round Pick, and 2023 3rd Round Pick
Atkinson is a proven goal scorer and could slot in as first-line right-wing as well. The former Boston College star has a 10-team trade list but may choose Boston as a destination. Sanheim would help the Bruins fill a need for left-shot defense on the blue line and has one year left on his deal.
BOS acquires: RW Connor Brown and D Nick Holden and 2022 4th Round Pick
OTT acquires: LW Jake DeBrusk and RW Zach Senyshyn and 2022 2nd Round Pick
This trade is more of a minor deal. Bruins fans would like to think that DeBrusk would get more in return, but this may be his true value. Don Sweeney can rid himself of two 2015 first-round picks who have both requested trades. Holden is a former Bruin who could give them veteran defenseman depth. The 28-year-old Brown is a winger who can play up and down the lineup.
As the deadline approaches, Bruins fans are hoping for a big splash. This might happen, but Boston may not have the assets to get a big-name player or two. These deals may be more reasonable and still worth exploring.
Season 2. Episode 37. It's Going To Be A Long Off-Season
–
Bruins Benders Podcast
The Bruins off-season will be longer than expected. We like some CHL rules changes. The Bruins defense needs to be nastier, not just bigger. Can this core going forward win a Cup? Plus Beauties and Benders and Rod Brind'Amour whines.