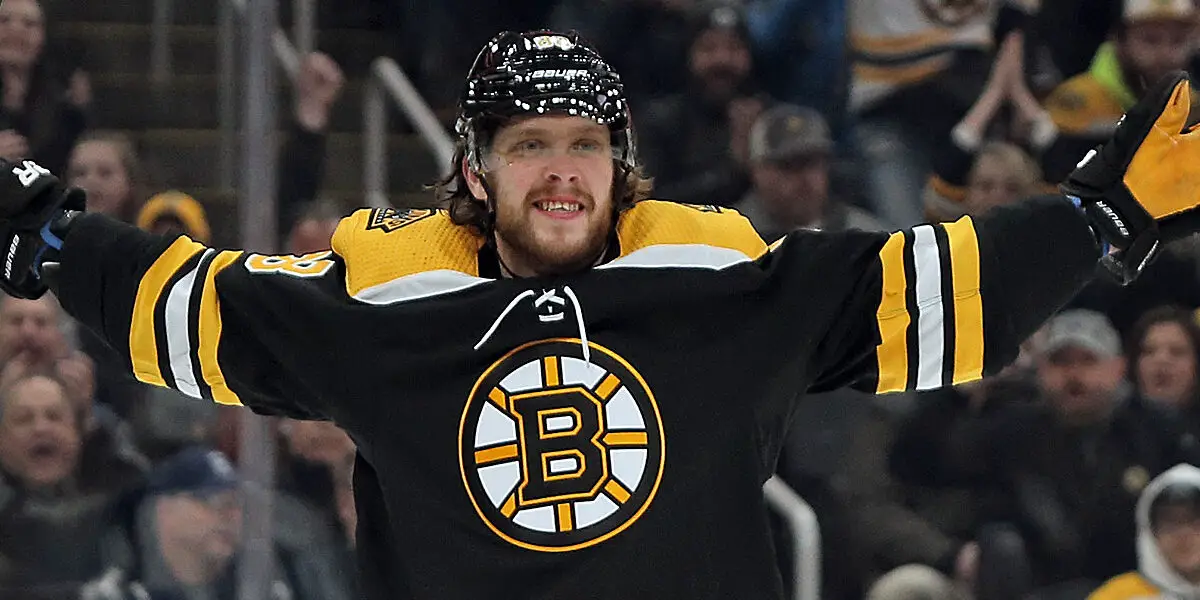 David Pastrnak is one of the NHL's best goal scorers, but will he become one of the greatest bruins players to ever lace up the skates? I think that it could happen.

David Pastrnak was drafted 25th overall in the 2014 NHL draft, but his production early in his career would indicate he could be far more valuable than that. The Czech native, at the age of 25 years old, is already 24th all-time in points for the Boston Bruins with 445. By the end of the 2021-2022 season, Pastrnak could pass Keith Crowder to get up to 20th all-time on the Bruins points list. He will only need 32 more points which will get him to 478. Not only might he break into the top 20, but he could even pass Bruins legend Zdeno Chara who is 18th all-time on the Bruins with 481 points. To accomplish this would require Pastrnak to have a 35-point season which is far within his reach. For example, Pastrnak has finished with 48, 95, and 81 points in the last three seasons. With only having a 48-game season last year, Pastrnak is a point-per-game player or better. That sets the likelihood very high he will pass Chara this season.
If points are an indication, and he can keep up his pace, he could be on track to become one of the greatest Bruins players to ever step foot on the ice. With the way things are looking for David Pastrnak right now, I think he will get into the top-5 point scorers in Bruins history, especially with the help of his legendary linemates Patrice Bergeron and Brad Marchand. The only way I don't see this happening is if Pasta suffers a significant injury that either forces him to retire early or heavily affects the way he plays… or maybe he even leaves the Bruins at some point in his career.