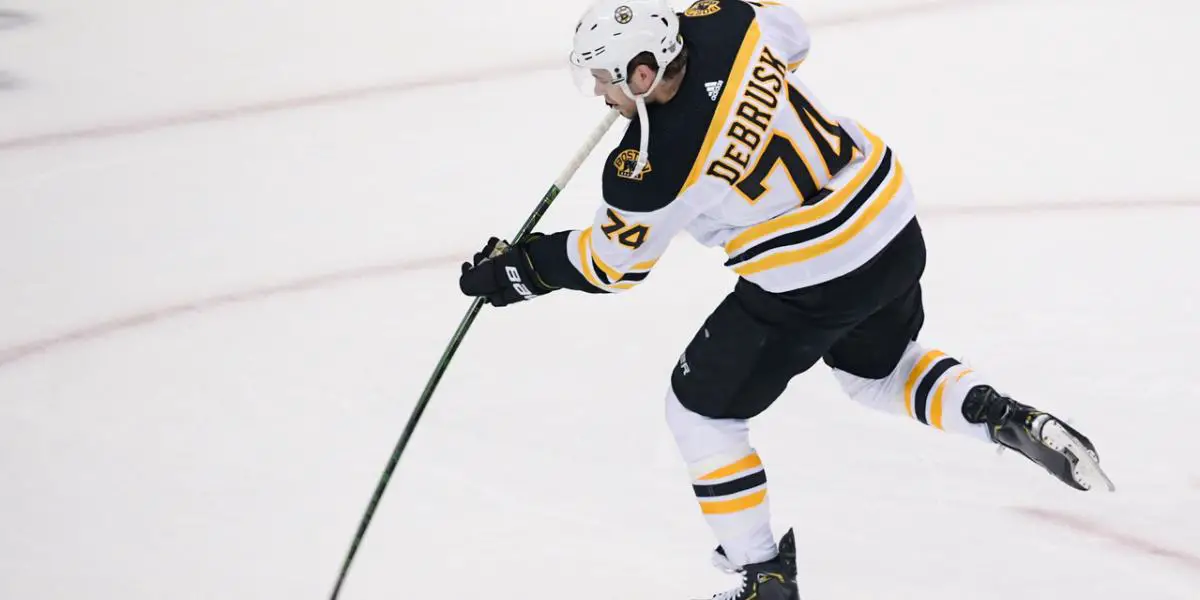 With Jake DeBrusk requesting a trade last offseason, chatter about his request and possible trade destinations had taken over. Bruins fans were shocked when the news broke of the DeBrusk extension before the trade deadline, and most thought it would be the precursor to being traded. However, that was not the case. DeBrusk was retained past the deadline and has had quite the second half of his season in Boston. Jake finished the season with 25 goals and 14 assists, which matched the point production from his first two seasons in the NHL. The Jake DeBrusk that the Bruins drafted is finally back in Boston.
DeBrusk has spent significant time on the top line with Patrice Bergeron and Brad Marchand to close out the regular season. So far in the playoffs, DeBrusk has spent time on the first, second, and third line. Although he has been a yo-yo in the line-up, he is still producing and making an impact on the ice on most shifts despite his -5 rating.
The Future
Up to this point, DeBrusk has not rescinded his trade request, regardless of on-ice performance. There has been a lot of discourse on the cause for the trade request, but one thing can be sure. Bruce Cassidy is reason #1. This is where the water gets murky. While there is no end indication that DeBrusk will want to remain in Boston if Bruce Cassidy does not return next season, does that change? By no means is Cassidy a lousy coach, but Don Sweeney is currently without a contract and may not be re-signed. If Don Sweeney is replaced this offseason, odds are a new General Manager would want to appoint "their guy" as head coach of the Bruins.
Could this entice DeBrusk enough to stay with the Bruins? I would give it a 70/30 split. Let's be clear, DeBrusk leaving the Bruins in any fashion is not a step in the right direction for the team. DeBrusk is a young player who can be a 20+ goal scorer and has proven he can perform in the playoffs.
If DeBrusk is traded and doesn't fetch an equal value roster player, it would be an utter failure of the general manager to pull the trigger. Only time will tell on DeBrusk, but I will be rooting for him to remain in Boston.
Episode 51: Interview w/Jack Ahcan Episode 51 is back in action talking about the New York Paingers ITR bet, Can Buffalo Sabres make the playoffs? Is Vancouver in the wrong on the Boudreau treatment? Is Tocchet the right guy? Is Daryl Sutter the last Dinosaur in the NHL?YouTube: https://www.youtube.com/@insidetherinkTwitter: https://twitter.com/CueTheDuckBoatzFacebook: https://www.facebook.com/Cuetheduckboats/Thanks for listening! Please rate and review our show on your favorite listening platform. Check out our partner's website at www.insidetherink.com for all your latest hockey news. Also, catch all of the games in this year's NHL season by signing up for ESPN+ at Insidetherink.com/ESPN