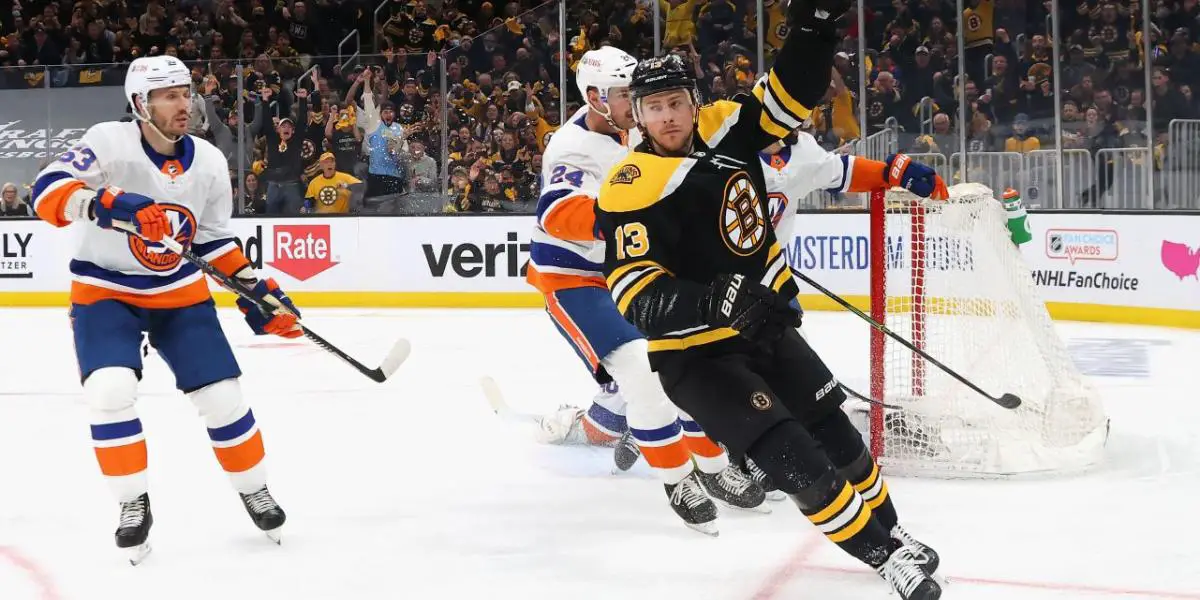 When David Krejci decided to leave the Boston Bruins and head back to play in his native Czech Republic last off-season, the Bruins immediately needed a second-line center. Krejci had been in a full-time role with Boston since the 2007-08 season. Captain Patrice Bergeron is entering the last year of his contract, and Charlie Coyle and the newly signed Erik Haula would have to be the first candidates to replace Krejci.
Coyle, who struggled through injury in 2020-21 to post just 16 points in 51 games, started the season playing on the second line, but it was Haula who moved into the second pivot to play with left wing Taylor Hall and right-wing David Pastrnak. Bruins head coach Bruce Cassidy dropped Pastrnak down to help provide some balanced offense. Since January 1st, Haula has registered seven goals and 18 assists and has filled a void that was bound to hamper the Bruins in the postseason.
As the playoffs near, the spotlight turns now to these two centers as the Bruins have shored up the blue line with the additions of Hampus Lindholm and Josh Brown. The Bruins attempted to add to the forward group at the trade deadline, but a deal never materialized. It is up to Haula and a rejuvenated Coyle (14-23-37 this season) to take the pressure off the top line anchored by Bergeron and Brad Marchand. Coyle has teamed with wingers Trent Frederic and Craig Smith to form a heavy third line.
There has been trepidation from many fans and some media about whether the Bruins will be strong enough up the middle to compete with the elite of the Eastern Conference, specifically with Haula on the second line. Here are potential playoff opponents' top two centers:
Toronto Maple Leafs – Auston Matthews and John Tavares
Florida Panthers – Shasha Barkov and Sam Bennett
Tampa Bay Lightning – Brayden Point and Steven Stamkos
Carolina Hurricanes – Sebastian Aho and Vincent Trocheck
Currently, Haula has been a great plug-in to the second-line, which culminated in three assists in Thursday night's 3-2 win against the Lightning. The former Vegas Golden Knight was an integral part of Vegas' 2017-18 Stanley Cup run as largely a second-line center. For the Bruins' sake, hopefully, Haula is able to make another run in a familiar position.
Although there has been scrutiny toward general manager Don Sweeney and his inability to make a deal for scoring help, it might have been that what the Bruins need offensively was on the roster all along.
Season 2. Episode 37. It's Going To Be A Long Off-Season
–
Bruins Benders Podcast
The Bruins off-season will be longer than expected. We like some CHL rules changes. The Bruins defense needs to be nastier, not just bigger. Can this core going forward win a Cup? Plus Beauties and Benders and Rod Brind'Amour whines.