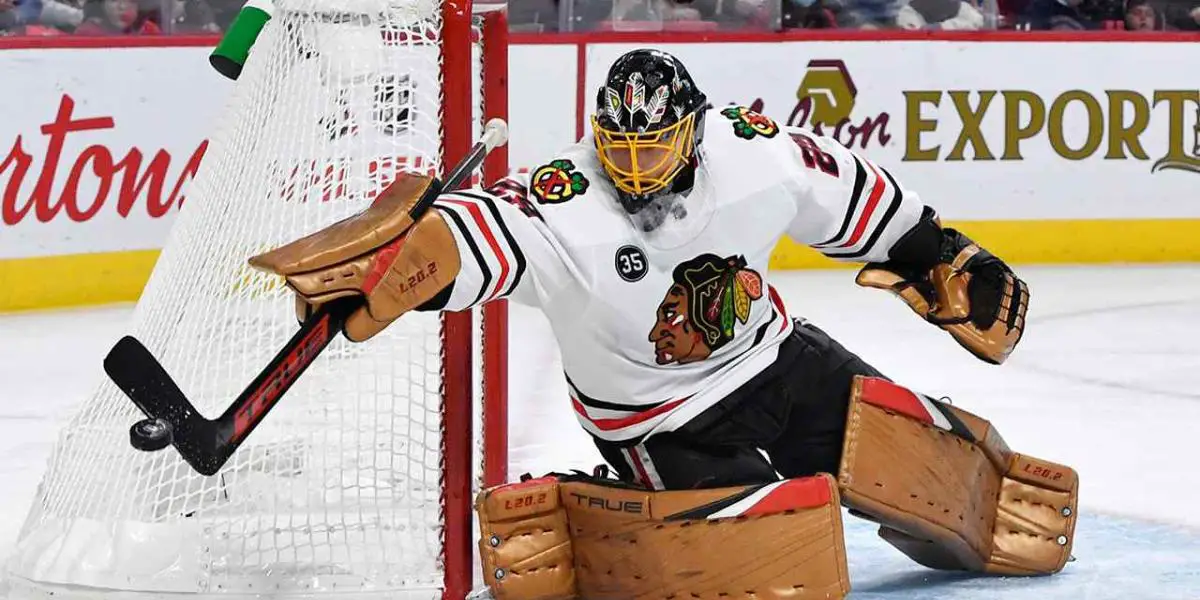 The trade deadline has passed, and the dust is starting to settle from the frenzy of trades across the league. Kyle Davidson said he would send the Blackhawks into a rebuild, which is exactly what his actions showed. This was Davidsons' first deadline as General Manager of the Blackhawks. Did Kyle Davidson hold his ground to the other General Managers across the league, or did he allow his youth and lack of experience to cost him in the end? 
Trades and grades:
Chicago acquires: 
2024 5th-round pick (CGY)
Calgary acquires:
Ryan Carpenter
This was a move that needed to happen, and Carpenter was in the last year of his deal. At the age of thirty-one, he does not fit the rebuild plan. Davidson didn't get much for Carpenter, but he was able to turn a pending UFA into a bit of draft capital. Calgary is adding a perfect fourth-line forward who is good in the face-off dot and killed penalties. The Flames are looking to go on a deep run, and you can never have enough defensive centers on your roster. 
Grades:
Chicago: D+
Calgary: C
Chicago acquires:
Minnesota acquires:
2022 2nd-round pick (That turns into a 2022 1st-round pick if Fleury wins four playoff games and Minnesota gets to the Western Conference Finals)
Marc-André Fleury (50% retained cap)
Going into the deadline, it was unclear if Fleury would be willing to waive his no-move clause, and Minnesota had not even been mentioned to be a suitor. But come Deadline day, Fleury agreed to be moved, and now he's a Wild. This was a great move from the Wild; they get into cap hell starting next season from the two buyouts. What better time to go for it than now? Also, Bill Guerin did not want to trade a first-round pick, and in a way, he got that.
On the other hand, Kyle Davidson was in between a rock and a hard place. The whole NHL universe new Fleury held the deck of cards when it came to his trade. This took all the leverage Davidson had, but he could still get a second-round pick out of the future Hall Of Fame goalie. And who knows? Fleury could get hot, and with the offense that the Wild has and they could make it to the Western Conference Finals, turning that second-round pick into a first-round pick. 
Grades:
Chicago: B+
Minnesota: A-
Chicago acquires:
2023 first-round pick, 2024 first-round pick, Taylor Raddysh, Boris Katchouk 
Tampa acquires:
2022 fourth-round pick, 2023 fourth-round pick, Brandon Hagel 
This move left some players and fans in Chicago stunned, but it was the necessary move for the franchise. Davidson had an incredibly tough choice to make, trade a twenty-three-year-old winger who is breaking out with twenty-plus goals and is locked up for a cheap deal for two more seasons. Davidson said it would take a deal that knocked his socks off, and that is what Julien BriseBois did. BriseBois has made it known he does not care about future draft capital and is willing to sell the future for the now. Tampa is looking to be the first team to three-peat since the Islanders did back in the early 1980s. This move is close to previous moves made by Lightning (Coleman, Goodrow). Those moves led them to two back-to-back Stanley Cups. This trade is one of a few "blockbuster" trades that both teams will end up winning. Tampa gets a middle-six player locked up for two seasons, helping with cap space for a team at the upper limit. They may have overpaid just a little bit compared to the previous Coleman and Goodrow trades, where they only gave up one first-round pick per player. While Chicago gets two young players and two future first-round picks, speeding the rebuild up a little as long as Davidson can put together a good scouting team and take advantage of those picks. 
Grades:
Chicago: A-
Tampa: B+
Breaking down Kyle Davidsons' overall deadline:
The moves that Davidson made were all good trades. While it's the first time this team has had a direction in a long time, Davidson did have a few mistakes. He couldn't find a trade partner for DeHaan; Davidson even had this quote "if the value's not met, then you value the player more than anyone else. So we're happy with the players that are here. We value them more than other teams around the league, clearly. We're happy they're still with the Blackhawks." I get not trading a player away for nothing but in the case of a DeHaan, who is too old for the rebuild. Why keep a veteran defenseman on the roster. His contract expires at the end of the year. Why not take what you can get and move on? Even if it's a sixth-round pick, that's better than nothing. Davidson may have overvalued DeHaan costing him future picks. This isn't the biggest deal, as DeHaan was not going to bring in a giant return. 
Strome was another player who was being talked about more and more as the deadline approached. Since being on a line with Kane and DeBrincat, Strome has been close to a point per game. It only cost Chicago about 3.7 million next season to qualify Strome. Davidson made the right call by keeping Strome to find out of this breakout is the real thing or just another flash in the pan for the 2015 third overall pick. 
The biggest miss by Davidson was not moving on from Kubalik. Kubalik burst into the league in his rookie season but has since been disappointing. He's in the final season of his contract that sees Kubalik making 3.7 from an AAV standpoint. You have to imagine he will want a rise. Kubalik is an RFA, so Davidson still has some leverage in the off-season, but unless Kubalik is looking to take a short deal around 2-2.5 AAV, Chicago should move on from him and get any value he has left. 
Overall, Davidson did a good job navigating his way through the deadline. He stuck to the plan and was able to add potentially three first-round picks. He may have let his pride get to him when it came to trading a DeHaan, but this won't be too costly in the long run. Blackhawks fans should leave the deadline and feel good about the direction of the team. Kyle Davidson proved that he could wheel and deal with the top general managers. 
Grade: B+
Season 2 Episode 10: Is Patrick Kane The Greatest Blackhawks Player Of All Time
–
Cue The Dagger
In this episode, we discuss if Patrick Kane is the greatest Blackhawks player of all-time, Lukas Reichel's one NHL game, and his unbelievable shootout goal. We also break down Seattle's chances of making the playoffs, is hitting and fighting making a comeback? and much more NHL news and topics  #Blackhawks #ALLCAPS #NHL #SeaKraken #LetsGoBuffalo