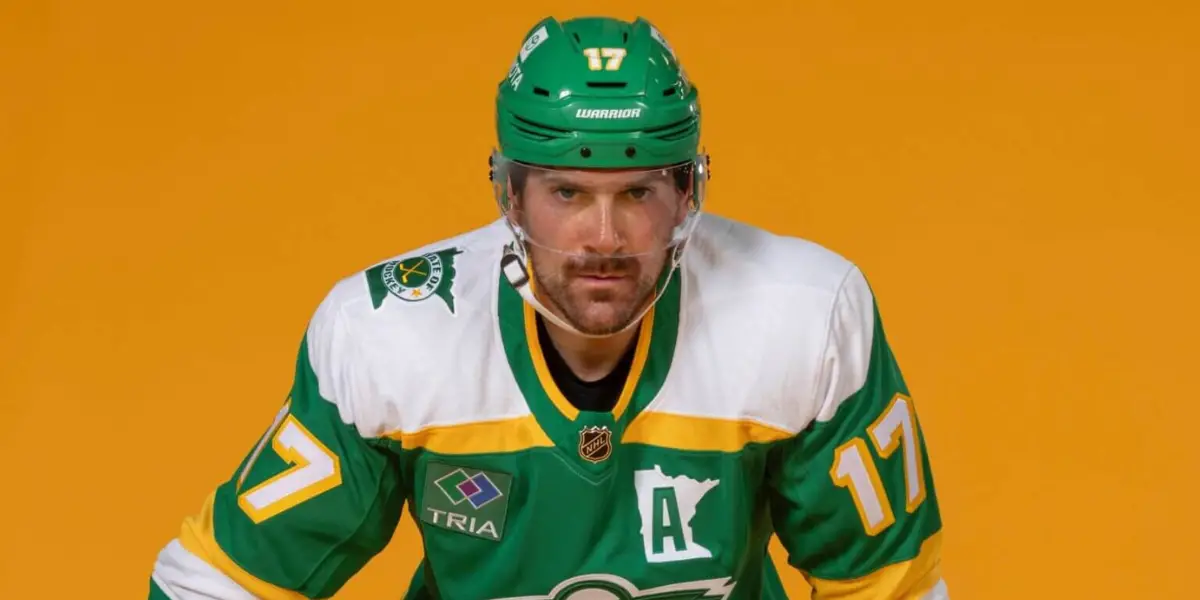 The Minnesota Wild revealed their new alternate jersey yesterday, and, as was heavily speculated, they are based on old North Stars jerseys. While getting jerseys with a new color scheme is fun, they've been heavily panned by fans who want to cut ties with the North Stars past. So how are the jerseys?
The Good
The two patches added to the jersey are incredible. They could be enough to warrant buying one. The C and A patches are featured on top of Minnesota-shaped patches. It's incredibly unique and is enough to give the jersey a different look.
The shoulder patch features the State of Hockey logo and feels like something that should be incorporated into every single jersey that the Wild ever comes out with. It looks good and connects the Wild with the unique legacy of hockey in the state.
The Bad
The worst thing about the jerseys is that they are so similar to the Reverse Retro jerseys from the past two years. It's one thing to pay homage to the North Stars, but it's another to do that three years in a row with only slight changes.
The Ugly
The green and yellow are legacy, but also look like Subway. That's not necessarily ugly, but it is a bold choice for the third year in a row.
Other Ideas for an Alternate
Different colors are fun, but could it stray a bit away from the North Stars? Maybe purple for Prince or purple and gold as a nod to the Vikings. What about using a cartoon version of Nordy instead of the logo? It would be fun, especially for the kids. The team could probably crowd-source hundreds of ideas that would sell out in minutes.
The Bottom Line
It's pretty similar to the Reverse Retros, but the patches set it apart just enough. But this is probably the last time the Wild can get away with retooling the same jersey over and over instead of thinking outside of the box.