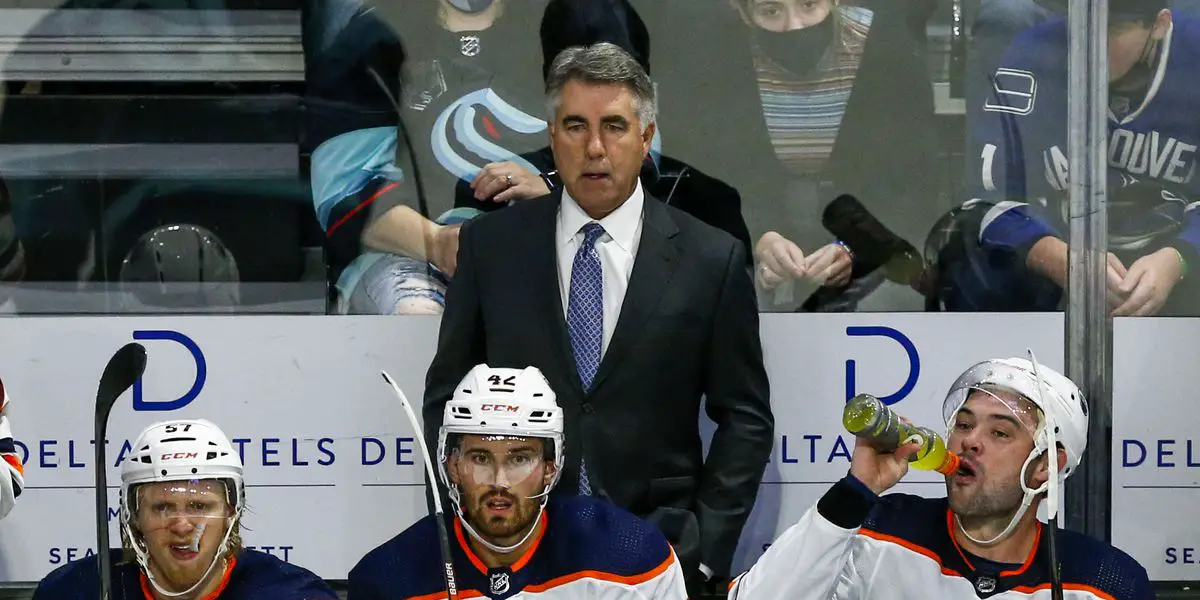 Back In 2019-20, when the Oilers hired Tippett, the anxiousness to win was high. During a very disappointing 2018-19 season, the Oilers fired both Head Coach and GM. The following off-season, Holland would be hired, and he would go on to pick Dave Tippett as the next Head Coach. His 2019-20 season was pretty good, leading the club to second in the division with a record of 37-25-9. Because of covid, the league allowed more teams into the playoffs in a "qualifying round," a best of three series. The Oilers would face Chicago but be upset in a 3-1 series loss. Tippett was out-coached by opposing head coach Jeremy Colliton, and the Oilers would head into the off-season earlier than expected.
The following season, the Oilers would also do well. In 56 games, the Oilers would go 35-19-2. While they hit a rough patch in the season, they would clean it up and finish second in their division, again. With high expectations set, the Oilers would battle against the Jets in the first round of the playoffs. This time, Dave Tippett would get out-coached again by Paul Maurice and get swept in the first round. Now having many fans calling for Dave Tippett's firing.
These major collapses bring us to now. The Oilers started on a high, actually the highest they've ever been, as they would have the best start in franchise history through 10 games (9-1-0). Even though they had some problems showing, fans were as happy as possible. They would continue playing well and get to 16-6-0, but those minor problems were starting to turn into significant issues. Some fans began to express their concerns, especially about Dave Tippett, but others said, "Don't worry!" or "Stop complaining, enjoy the fun hockey." It's safe to say those fans might not be having fun anymore. Since being 16-6-0, the Oilers' play has completely dipped, as they have gone 2-7-2.
What Happened?
While some may call it a lousy streak or horrible puck luck, the Oilers' worst enemy has been coaching. Since his hiring, people have been saying that his stubbornness to play the right skaters in the lineup and moving up players who are undeserving of added ice-time is his most significant issue; they are right. In their latest game against the Islanders, they were without their 2LW in Nugent-Hopkins, so who will take his place? Will Foegele get some more time in the top six? He played well there in previous games. Or how about Ryan Mcleod? Just coming off, probably, his best game as an Oilers, maybe he'll get a chance to show he deserves more ice time. Yet, it was none of those. Tippett decided that Devin Shore should play there instead. It's unfair to Shore to put him there and expect him to produce, and it's unfair to the others who do deserve a shot there. Shore ended the game with no points and had more ice-time than Jesse Puljujarvi. Puljujarvi was on the first line; Shore was on the second. That right there is awful deployment.
His issues don't end there. For example, against the St. Louis Blues, an Oilers prospect Dmitry Samorukov, played in his first NHL game. So what does Tippett do? He throws him to the wolves and has his first two shifts be against the Blues top line, which causes Samorukov to get torched. Samorukov played just 2:28 that whole game. On top of that, Samorukov flew his wife to St. Louis to watch him, not a good look. Samorukov would be sent back down to the AHL the next day.
Tippett also struggles to have his players start the game on time. In the last 23 games, the Oilers have given up the first goal 19 times. In games where the Oilers trail after the first period, they haven't won a single game, going 0-11-2 on the season.
Although Tippett has noted that the special teams have won them games, and the team needs to play better defensively, things haven't changed a bit. In games where the Oilers haven't scored 5+ goals this season, their record is 4-13-0. That is something that desperately needs to change.
Where Do We Go Now?
The best thing moving forward for this team is moving forward without Tippett. The Oilers will never be successful with Tippett at the helm, making these decisions. Tippett's unwillingness to get creative, veteran-heavy bias, only calling out the young players, and only holding select players accountable, while only getting negative results when 29 and 97 don't carry the team, will never move this team forward. Sure, he says the right things, but those don't translate to anything on the ice. His playstyle doesn't fit the Oilers, and it will only cost them come playoff time; it's even costing them now. While many have stated that the team has done well under Tippett, many fail to see that it's because 97 and 29 keep getting better. I wish I could find a positive somewhere here, it hurts to say it, but Tippett doesn't bring anything coaching-wise that'll help this team.
Whether that be Tippett doing what Paul Maurice did and saying they need a different voice in the room and announcing his resignation, or Ken Holland firing him, something needs to change. The Oilers are 18-12-2 and tied with Calgary for third in their division. They also have teams like the Kings, Sharks, and Canucks, who are all within five or fewer points of them. This team needs to start going in the right direction. If you're looking for examples of coaching changes that work, The Canucks are 7-0-1 since firing their head coach.
Who Could Get A Call?
If the Oilers go forward without Dave Tippett, who are some possible replacement candidates?
Jay Woodcroft: My personal favorite and would be my pick to get a shot at it, as he deserves it. Jay Woodcroft has been with the Oilers for over five years, signing in 2015-16. He was the assistant coach for three years before going to the AHL to be the Head Coach for the Bakersfield Condors. In his time in the AHL, Woodcroft has done a fantastic job for the Oilers in developing prospects. Some of those prospects are now vital players for the Oilers, such as Kailer Yamamoto, Evan Bouchard, and Ryan Mcleod. He isn't afraid to give his young players a chance and puts them in spots to thrive. He could be great for the Oilers and precisely what they need, a fresh, more youthful perspective on playstyle. I also haven't even mentioned that Woodcroft led his Condors team to the Pacific Division championship. Woodcroft has coached 184 games in Bakersfield and has a record of 95-60-29.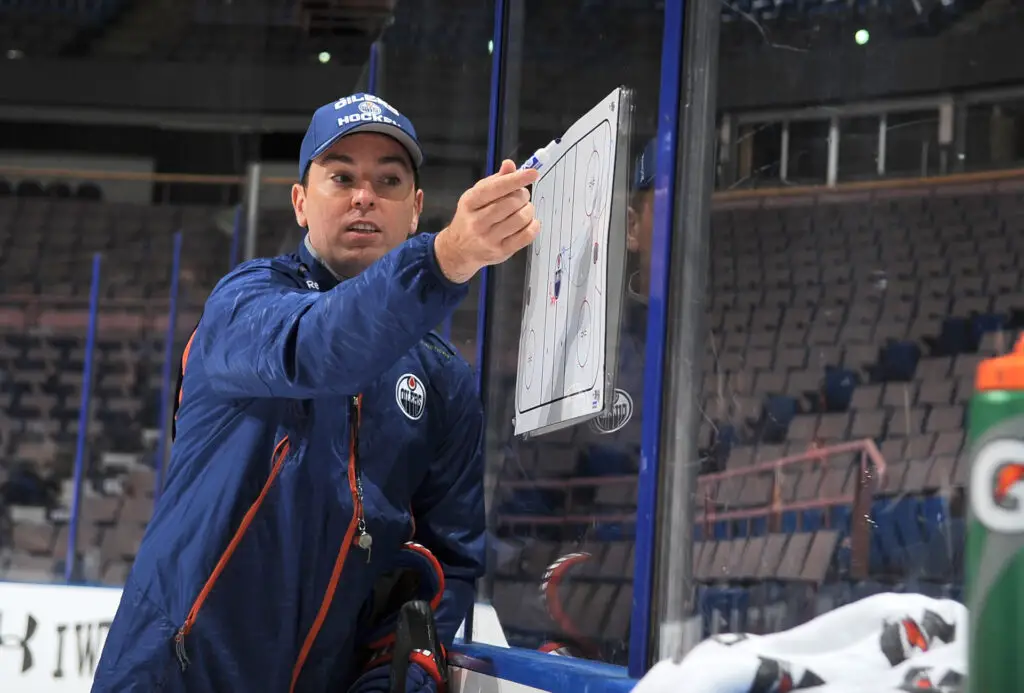 Glen Gulutzan: This is a hire I also wouldn't be totally against. Since the Oilers signed Gulutzan as an assistant coach in the 2019-20 season, he's been nothing but helpful to the Oilers. Gulutzan handles the Oilers' special teams, which has been great. The Oilers' special teams were never strong in the McDavid era before Gulutzan arrived. In the 2018-19 season, the powerplay and penalty kill was at the league's bottom; the powerplay percentage was the lowest the NHL had ever seen since tracking the stat. He does have some experience behind the bench, as he was on the other side of the Battle Of Alberta as the Flames head coach for two years before being let go after the 2017-18 season.
When Dave Tippett was in Covid Protocol, Gulutzan took over as Head Coach for two games while the Oilers were on a six-game losing streak. The Oilers won both of those games. On top of that, in the second game, the Oilers were without Nugent-Hopkins, Zach Hyman, Ryan Mcleod, Duncan Keith, Devin Shore, and didn't even have a full-forward core. That aside, it was the best 5v5 game the Oilers played all season. I definitely would be ok with him getting a look as the next head coach. Glen Gulutzan has coached 296 games; his record through those games is 148-125-23.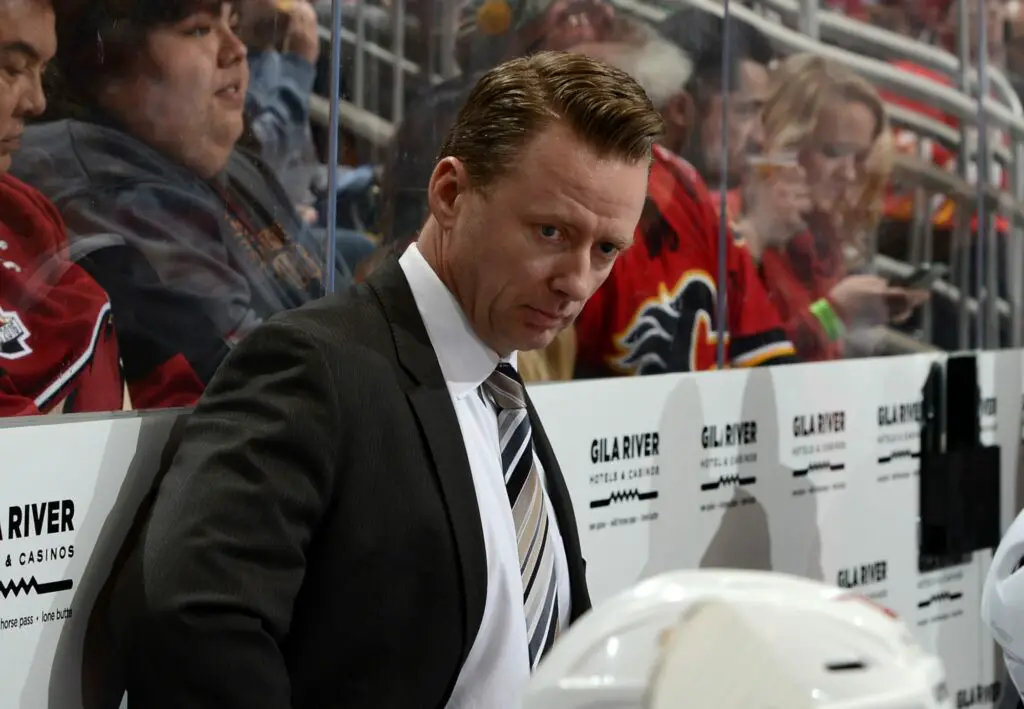 Mike Babcock: So far, this is my least favorite option of the three. Yes, Babcock was a great head coach during his Detroit days and helped bring tons of success to the Motor City, but he's not what the Oilers need. Whenever I think of Babcock being the head coach of the Oilers, I think back to how he did with the Leafs. He could never get past the first round, and he was stubborn in how he managed his lineup; sounds very familiar. Bringing in Babcock could have some positives. Usually, I'm not a fan of hearing about "experience," but it's tough to argue that he wouldn't help in that section. That said, he's still not what the Oilers need and could leave them with the same problems. Babcock has coached 1301 games and has a record of 700-418-164.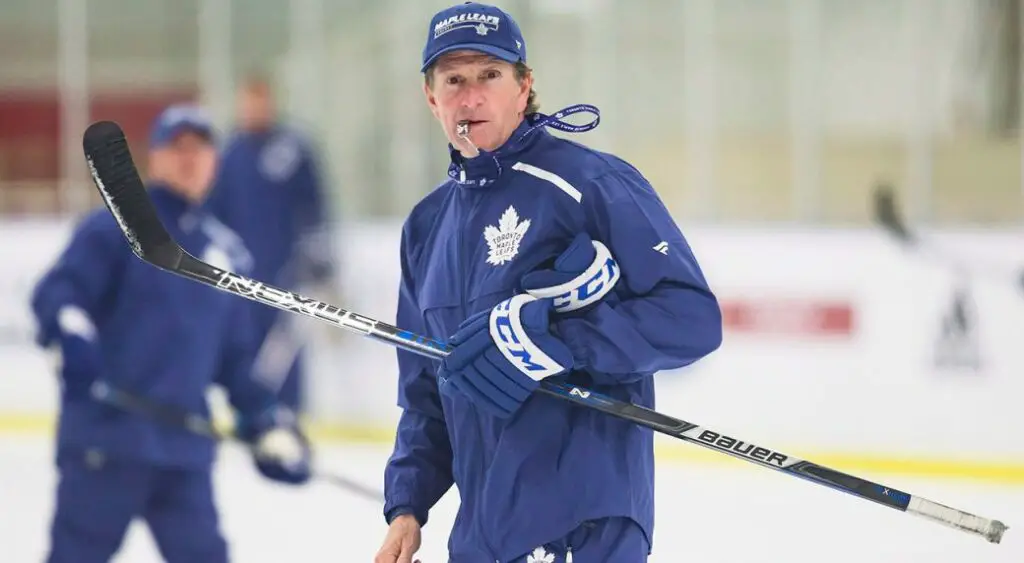 Paul Maurice: This is an interesting one, but I think the least likely of all the candidates to happen. Paul Maurice recently resigned from the Winnipeg Jets in a very classy act, something that I don't think I have ever seen. In his final press conference, he said, "They need a new voice, they need something to get them to that next place," earning respect from everyone in the hockey world, including myself. During his long tenure with the Jets, which saw him as the head coach for eight and a quarter seasons, Maurice coached 602 games, going 316-224-62. That's a decent record, and he would be an upgrade over Dave Tippett. The reason I don't see him being a coach for the Oilers anytime soon is that he just resigned, and he said, "If you lose some of that passion for the game, the love for the game, you can still be good, but you can't be as good as you should be or you could be, and that's how I feel I am."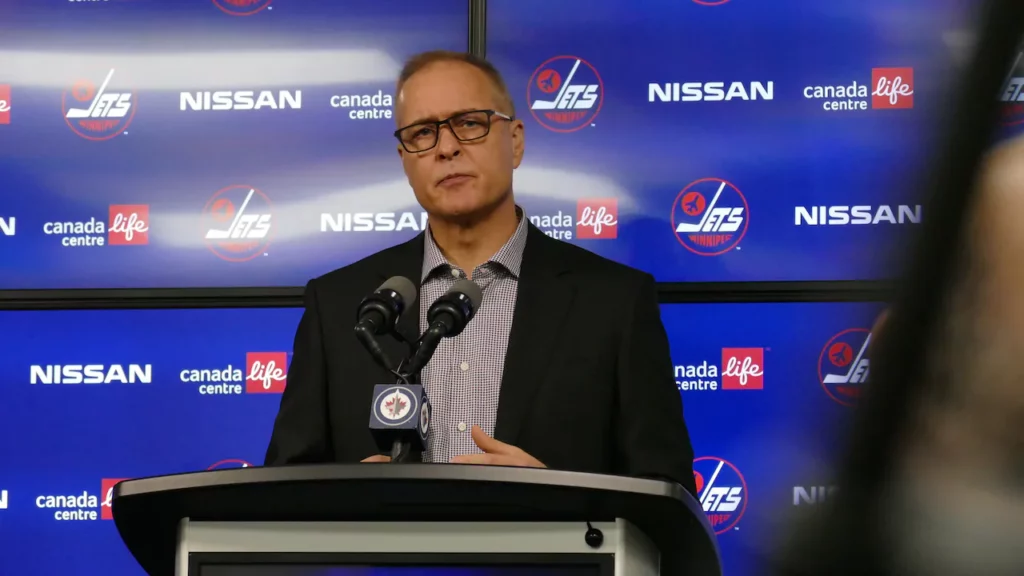 Claude Julien: I don't know how to feel about this one. During the 2020-21 season, Julien was let go by the Canadiens GM Marc Bergevin after a rough start to the season. Looking back on it, it didn't take much for them to fire Julien, as the Habs started the season very strong, going 8-2-2, but a six-game stretch where they went 1-3-2 was enough for Bergevin to pull the plug on Julien as head coach. Claude Julien has had a long-standing career as a head coach in the NHL, as he's spent 18 seasons being the head coach for a few teams. Some of those teams consist of the Carolina Hurricanes, Boston Bruins, and (obviously) the Habs. In 18 seasons, Claude Julien has coached 1274 games; his record is 667-445-152.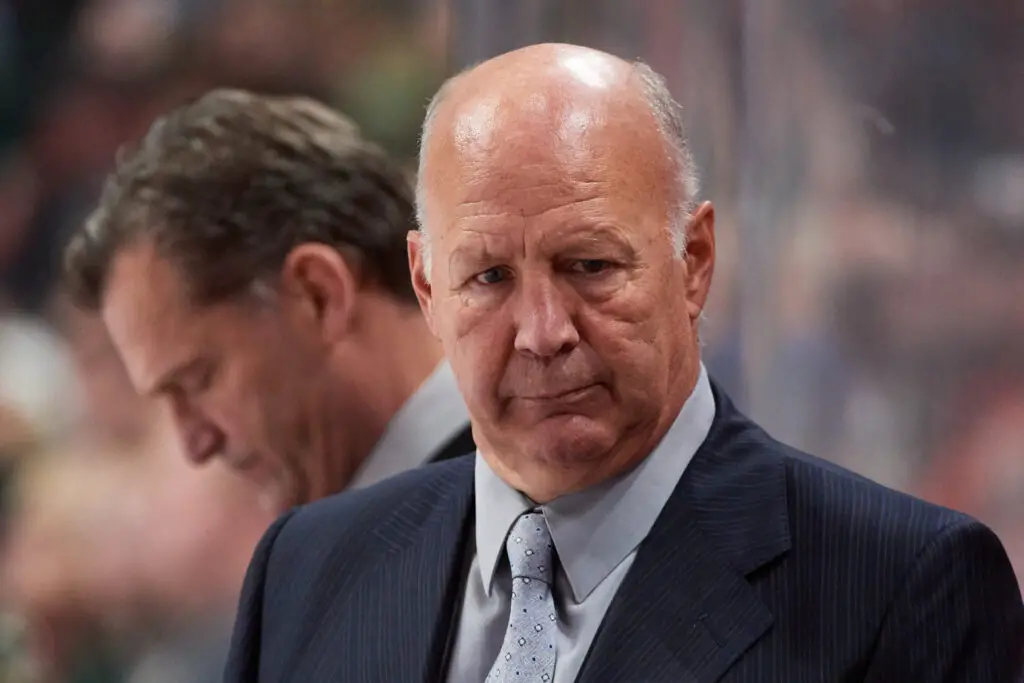 All In All
At the end of the day, any option is better than Tippett. While Tippett has had some great moments here and created some great lines, he isn't what the Oilers need anymore. His style is outdated, and if he doesn't adjust it, any team that hires him is likely going to be a bad fit. I hope that if he stays, he turns it around and changes his ways, but there's nothing to show that it will happen. As Paul Maurice said best, "They need a new voice, they need something to get them to that place," the Oilers need a new voice.