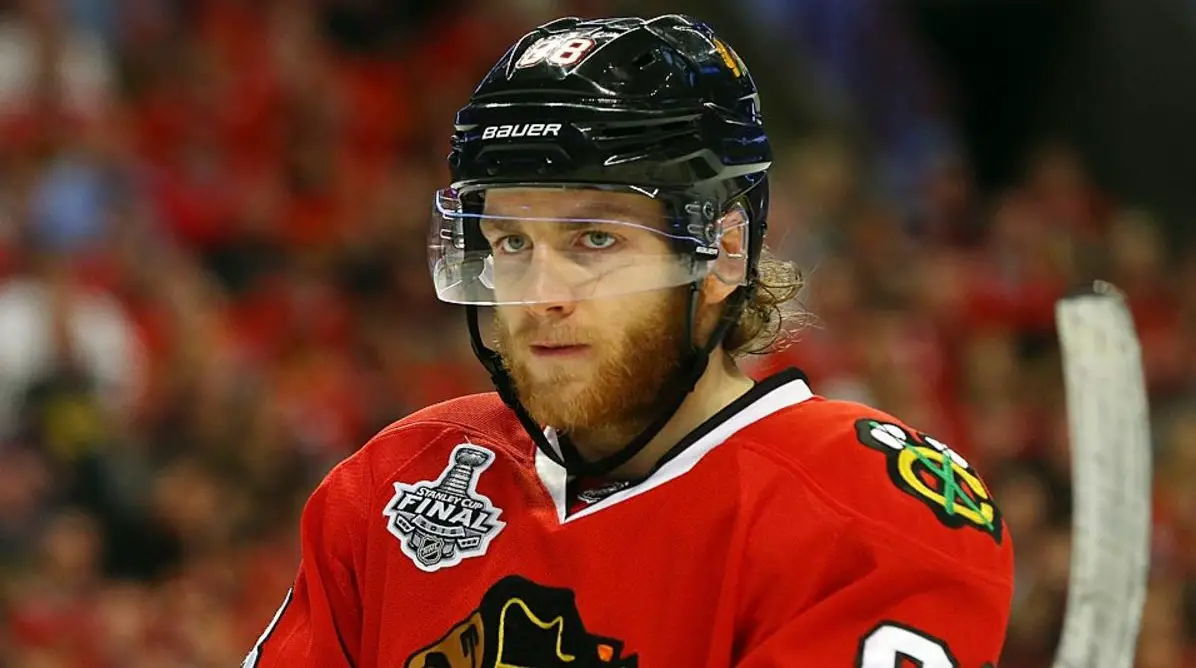 Patrick Kane is the best American hockey player, hands down. Kane has done things that no other American-born player has ever done on the NHL level throughout his NHL career. This season has already been one for the ages as Kane has had a few historic nights, including scoring his 1,100th point.
Who is Patrick Kane?
Originally from Buffalo, New York. Patrick played his junior hockey for the London Knights, where he would light the OHL on fire. In just fifty-eight games, Kane would tally sixty-two goals eighty-three assist for a total of one hundred and forty-five points. Leading to the Chicago Blackhawks taking him first overall in 2007. Going into the draft, some people did speculate maybe Chicago would take someone else because of Patrick Kane's small size. Kane would make the NHL roster in his first season, and the league would get their first look at how electric Kane is. Kane plays the game with pure emotion and instinct; both were on center stage early in the season when Kane got his first shootout attempt versus hall of fame goaltender Dominik Hasek. Kane would use his lighting fast hands to pull the puck forehand to backhand, burying it in the net and then letting multiple screams out as he glides back to the bench. Emotion like this is what makes him the most fun player to watch of my generation. Just watch the shootout goal versus Minnesota, where he undressed the goalie sending his jockstrap into the stands, the heart breaker versus the Kings to send Chicago to the finals. So many of the electric goals come in the biggest of moments. Not to mention the "Showtime" goal that gave Kane his nickname of showtime.
Patrick Kane is one of the most clutch players of all time.
Kane ranks third all-time in overtime playoff goals with five. One of those was to send the Hawks to the finals, and the other just won Chicago the Stanley cup. Not to mention the time he single handly beat the Blues in overtime after going around the whole zone, getting a shot off, collecting his rebound to end it. Every time Patrick has the puck, you hold your breath and wait for him to make a fantastic spin-Orama pass to Hossa or dangle through the Canadiens and score in mid-air like Bobby Orr. No matter what team you had rooted for over the last fifteen seasons when Patrick Kane was in town, everyone would tune in to watch.
Statistically, where does Patrick Kane rank among the other great American players?
Kane already ranks fifth all-time in points by an American with one thousand one hundred points and is only two hundred and ninety-one away from tying Brett Hall for most all-time. Kane also comes in seventh when it comes to assists and ninth all-time in goals. Because Kane has only been getting better and better with age and has been putting up some of his biggest point totals in the last few years, there is no reason Kane won't continue to climb up the ranks and eventually reach the top for points by an American. Patrick Kane also has two major trophies in the Hart and Art Ross that no other American player has earned. Along with those, Patrick Kane has won the Conn Smyth, Calder Memorial, Ted Lindsay trophy. Been selected to nine all-star games and is a three-time Stanley Cup Champion. He has worn the C for Team USA and is currently an Assistant caption for the Blackhawks.
Kane has shown no signs of slowing down, He is the greatest American-born player of all time, and his legacy will only keep growing from here. Since coming back from Covid this season, Kane has notched a hat trick and moved up the all-time Blackhawks goals and points rankings. Kane will get to put on the Team USA jersey once again at the upcoming Olympics, and this is something Kane has expressed he loves doing. Patrick Kane is the greatest American player of not only his generation but all time.