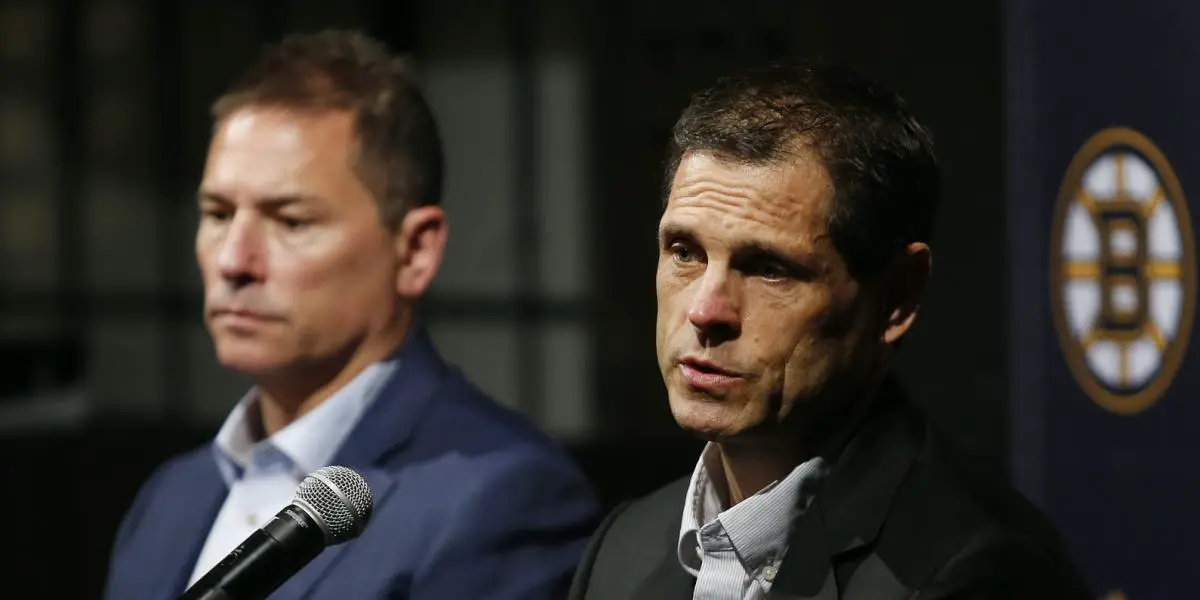 Two days before the NHL trade deadline, Boston Bruins general manager Don Sweeney filled a void that has plagued the Bruins since Zdeno Chara left the team in December of 2020. Sweeney has been in search of a top-pair defenseman to play with Norris Trophy candidate Charlie McAvoy and, on Saturday, Sweeney got his man.
The Bruins acquired Anaheim defenseman and minutes-eater Hampus Lindholm for two players and three draft picks. Then on Sunday, Lindholm signed an 8-year extension to remain with the Bruins beyond this season. The move was widely regarded as a significant win for Boston. All Sweeney had to do was find a suitor for disgruntled restricted free-agent-to-be Jake DeBrusk and get either a scoring right-wing or a second-line center. All of the Bruins' top prospects still remained. The stars were aligning.
Going into Monday, Don Sweeney had done "A" work. Now was the time to get the "A+" and win the deadline altogether. The Bruins were a day away from adding to an already solid roster and threatening to compete with the upper echelon of the Eastern Conference. The Bruins seemed to be linked to every available scoring forward out there. Disgruntled forward Jake DeBrusk was a trade chip but was also the first line right wing. Rumors persisted that DeBrusk was on the move, and a replacement was bound for Boston.
As the 3 pm Eastern Time deadline approached, Bruins fans clamored for another trade. They got their wish (sort of) when the Bruins added big, rugged defenseman Josh Brown, from Ottawa. Although it was a good deal that could add physicality to the defensive corps and potentially replace the inconsistent Connor Clifton, Brown wasn't a top-line winger nor a top-six center.
And then the fans waited. And waited. Andrew Copp found a new home. Rickard Rakell became a Penguin. Phil Kessel stayed in Arizona. Max Domi went to Carolina. It was now 3 pm. Last-minute trades trickled in—no word from the Bruins. The deadline had come and passed, and Boston still had DeBrusk and didn't add to the forward group.
The excitement from the Lindholm deal had turned to disappointment. The Bruins had addressed a couple of needs, but not one of the biggest ones. All of the momentum from Saturday seemed to disappear on Monday. Is it fair to give Sweeney a failing grade? Probably not. But an almost certain "A" turned to nothing more than a "B-" and left the Bruins with a tough hill to climb this postseason.
The Bruins rebound after a 3-game skid. NHL ratings are down on ESPN and Turner. Don't mess with the chemistry. Concerns about the Bruins veterans wearing down. Plus Beauties and Benders.