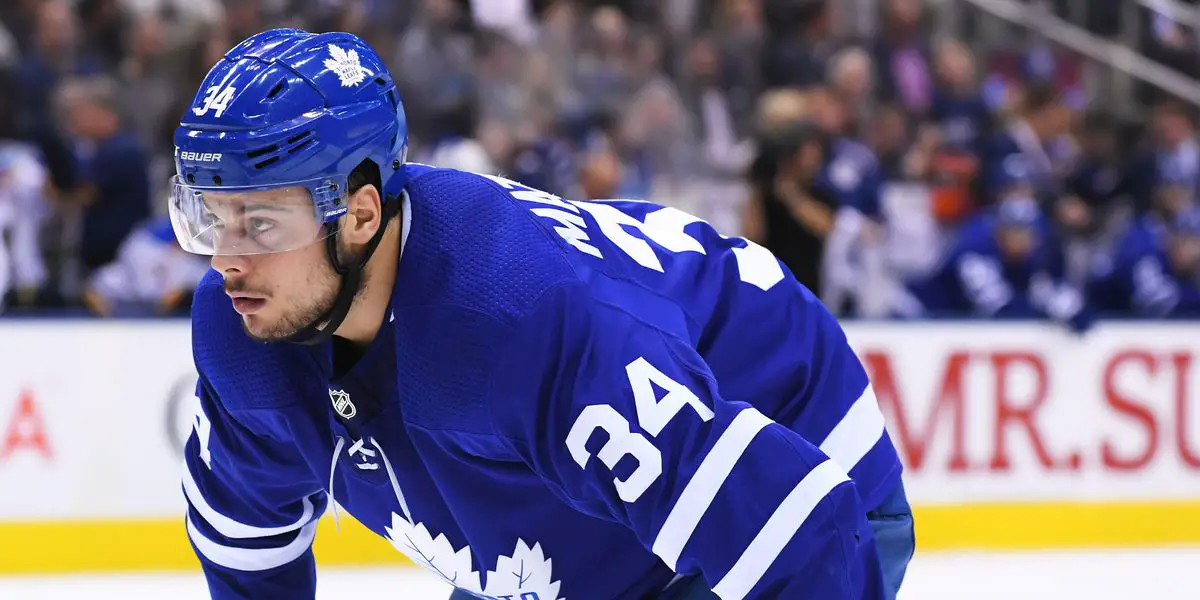 Auston Matthews is about seventy percent of the way through his seventh season as a Maple Leaf, and his goal-scoring prowess is astounding and constantly improving each time he hits the ice.
He scored 40 goals in his rookie season and still hasn't slowed down. If we create a hypothetical scenario where Matthews plays just as long as Alex Ovechkin, he would be on pace for at least 830 goals by the time he is 36 years old if he continues to have 50-goal seasons.
However, Matthews has been stumped by injuries throughout his six years in the league. He has only had two seasons in which he has played at least 70 games. 
Along with that, the COVID-19 pandemic forced the NHL to adapt their season in 2020. There were only 52 regular-season games, and he still managed to put up 40 goals.
In March of the 2021-22 season, he has a league-leading 46 goals, with twenty-five games still to go. Matthews is on pace to finish the regular season with 66 goals.
That would be the highest tally for a season since, guess who, Alex Ovechkin in 2007-08. If he stays healthy and consistent, he could raise the standards for goal scoring for years to come.
Toronto needs him out on the ice every night. If he can manage to play seventy to eighty games per season for the rest of his career, he has a chance to do it.
There's so much time left in his career and a lot of hockey to play, so this is all just hypothetical fun. 
But, if this is something that should be seriously considered, the Leafs need to start winning playoff series. Matthews is missing out on up to 28 games in the playoffs to score goals.
Since being drafted, Matthews has not experienced playoff hockey past the first round. 
With all those extra games, he is sure to test the top 10 list. Because he is so young and already arguably the best goalscorer in the league, his yearly tallies will only go up if he continues to play most of the season.
Predicted goal tally: 780 goals