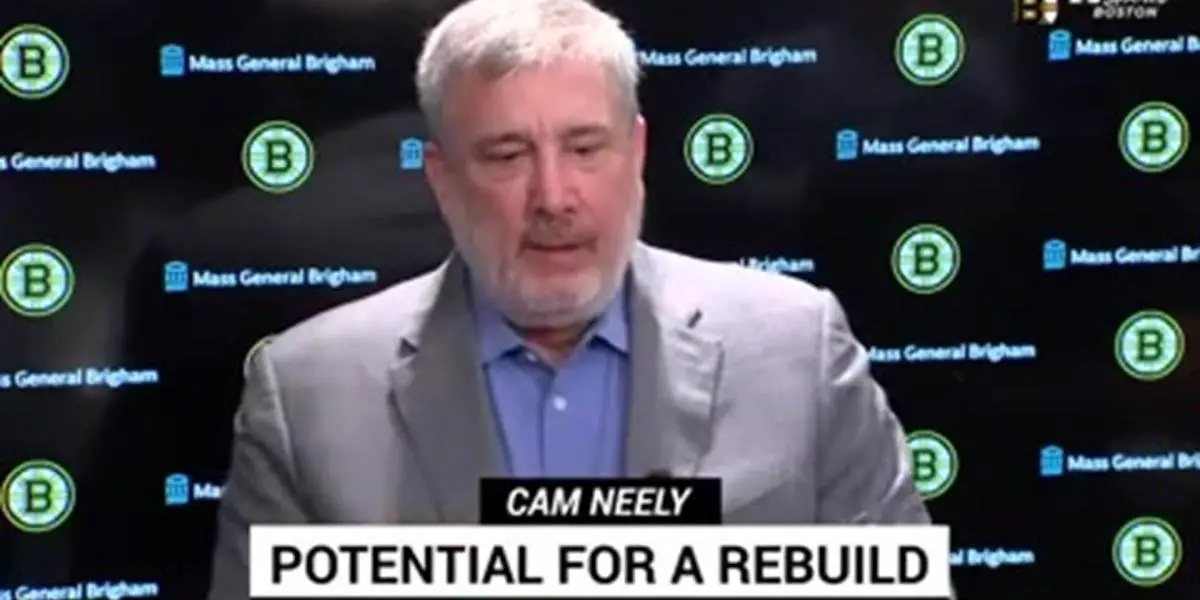 As the Boston Bruins enter the off-season, many questions surround the team. The status of General Manager Don Sweeney seems to have been solidified as a new contract extension is in the works. Head Coach Bruce Cassidy has been in charge for six seasons, all of which have ended with a winning percentage of at least .650. The Bruins finished with 107 points and a first-round exit in seven games to Carolina this season. For the last fourteen seasons, this has been a largely successful team. However, the team is now eleven years removed from its 2011 Stanley Cup, and fans and media wonder if changes should be made. Both Sweeney and Cassidy share some blame, and depending on who you talk to, one or the other or both should go.
But what about Team President Cam Neely. The Hall of Fame right winger became the team's Vice President in 2007, shortly after the departure of Harry Sinden. In 2010, Neely became President, with Peter Chiarelli acting as General Manager. The Bruins would win that Stanley Cup in 2011, and Neely saw immediate success. Neely was a beloved player and is now the person behind bringing Boston its first Cup in 39 years. But this is a "what have you done for me lately" business, and Bruins fans have started to separate the player Neely from the President.
Sweeney takes a lot of heat for lack of player development and underwhelming drafting. Free-agent signings have been hit or miss as well. Sweeney has been able to re-sign his players for affordable deals and has made a couple of beneficial trades for Charlie Coyle and Taylor Hall. But an aging roster and an uncertain future have Sweeney on the hot seat. Cassidy has been widely regarded as a good coach who can be brutally honest. There are mixed reviews on his performance this season, and some believe it may be time for a change, including Neely, who said, "we need to change the way we coach."
Neely has heard some rumblings that maybe it is time for the Bruins to go completely in another direction, but not nearly as much as Sweeney and Cassidy. The Bruins have always had an identity of a tough, hard-working team. Fans are accustomed to a hard-checking, blue-collar style. But that identity has waned over the years. Neely even acknowledged it in this end-of-season presser by saying the Bruins had to find a way to "get inside the dots."
The Bruins seem to be at a crossroads. Cassidy is now on watch if he is retained next season. If Cassidy does return, a slow start will be problematic. Sweeney has pressure on him to add to this current roster, especially if Patrice Bergeron retires. But what happens to Neely? The Bruins have made the playoffs for six straight seasons. That is typically satisfying to owner Jeremy Jacobs. The Bruins have had only seven presidents in their history and four general managers in forty years. This is not an organization that likes change. We will see precisely what will cause significant change sooner than later.
Season 2. Episode 17. Renewing The Rivalry
–
Bruins Benders Podcast
The Bruins-Canadiens rivalry is renewed. Maine Mariners Goalie Michael DiPietro joins us! What happened in Vancouver? Where do the Bruins need depth the most?  Plus Beauties and Benders.