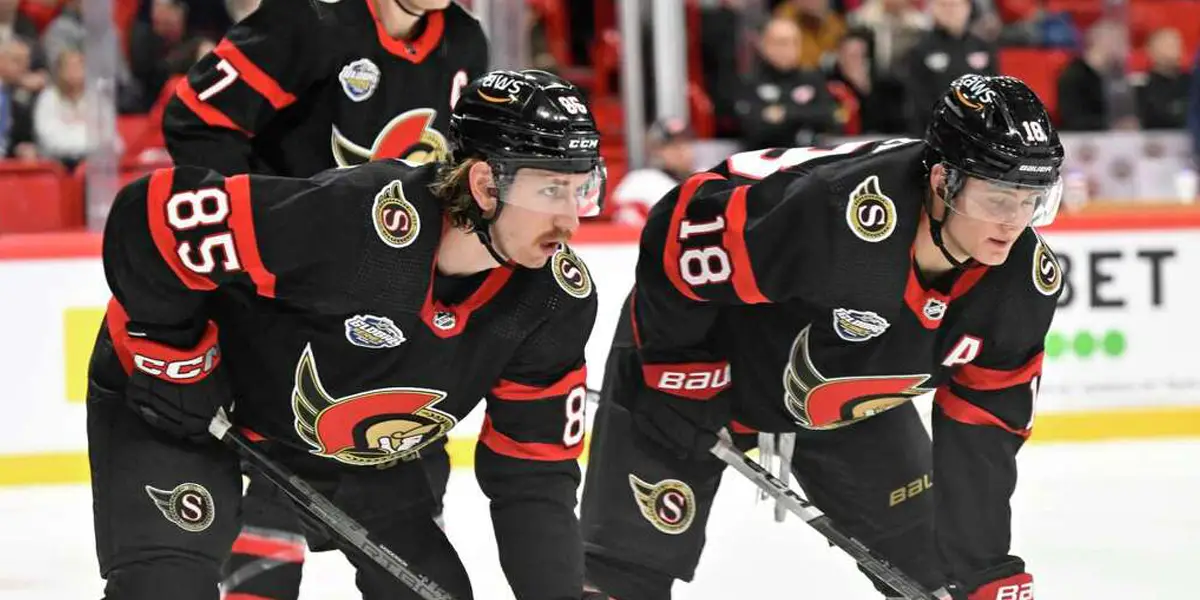 The Ottawa Senators had themselves a very successful trip to Stockholm, Sweden, winning both of their 2023 NHL Global Series games this past week against the Detroit Red Wings and Minnesota Wild, 5-4 (overtime) and 2-1 (shootout), respectively. With those two wins, the Sens now have an all-time record of 5-0-1 when playing NHL regular season games abroad, all of which have taken place in Stockholm. Maybe they should look into making the trip every season.
The games themselves were polar opposites. Blowing a 4-0 lead against the Red Wings resulted in Tim Stützle scoring an incredible baseball swing goal to win in overtime, and a goaltender duel against Minnesota that needed a shootout as 65 minutes wasn't enough to find a third goal of the game. While both were wins, they were far from perfect performances, and plenty of things still need to be worked on if this team wants any chance at the playoffs.
While the two games were very different, they did share one specific problem: the powerplay. The Sens have only two goals to show for 17 powerplays over the course of their last 4 games. Luckily the penalty kill has been phenomenal in that time, killing off 12 of 13 penalties. If not for that, they almost certainly wouldn't be on a three game win streak.
Switching to some positives, Daniel Alfredsson was an assistant coach for the two games in Stockholm and currently boasts a perfect 2-0 record behind the bench. He's also undefeated in Padel Tennis, as the Senators played a tournament in Stockholm before their games began. From all accounts, Alfie dominated.
There's also hope the Sens have reversed the team's Swedish curse. For those unfamiliar, the last time the Senators played games in Stockholm was in 2017, and they had beat Colorado twice, coming back to Ottawa with a record of 8-3-5. By no means the perfect start to a season, but they were fourth in the conference and were just a single goal away from the Stanley Cup Final only six months earlier. Following their return to North America, they would win just one of their next 13 games and have yet to make the playoffs since. The only logical conclusion here is they were cursed. If returning to Stockholm has truly reversed whatever happened six years ago, the opposite should happen, and they'll lose just one of their next 13 games, right? We can hope.
Episode 6. Early Trade Season
–
Inside The Rink
In episode 6 of the Inside The Rink Podcast, Tyler, Matt, and Connor return to business. This week, we are starting a new segment, "On The Shelf," an injury report from around the league. This week's show covers all-time leaders in empty net goals, the Washington Capitals cold start has turned into a torrid November, the Golden Knights presented US President Joe Biden with a golden hockey stick during their White House visit, which candidates should be selected for the 2024 Hockey Hall of Fame Induction, Carolina has stumbled out of the gate, and their Captain has called out his teammates, Firing Jay Woodcroft has lit a small fire under the Oilers roster after seeing 3 straight wins. Lastly, is it time for the early season trades to erupt? We discussed all the teams primed to make some moves prior to the Trade Deadline.For more ITR: https://insidetherink.com/How to support us and our sponsors: ESPN+ –  https://insidetherink.com/espnFanatics – https://fanatics.93n6tx.net/c/3080932/586570/9663Draft Kings – CODE ITR