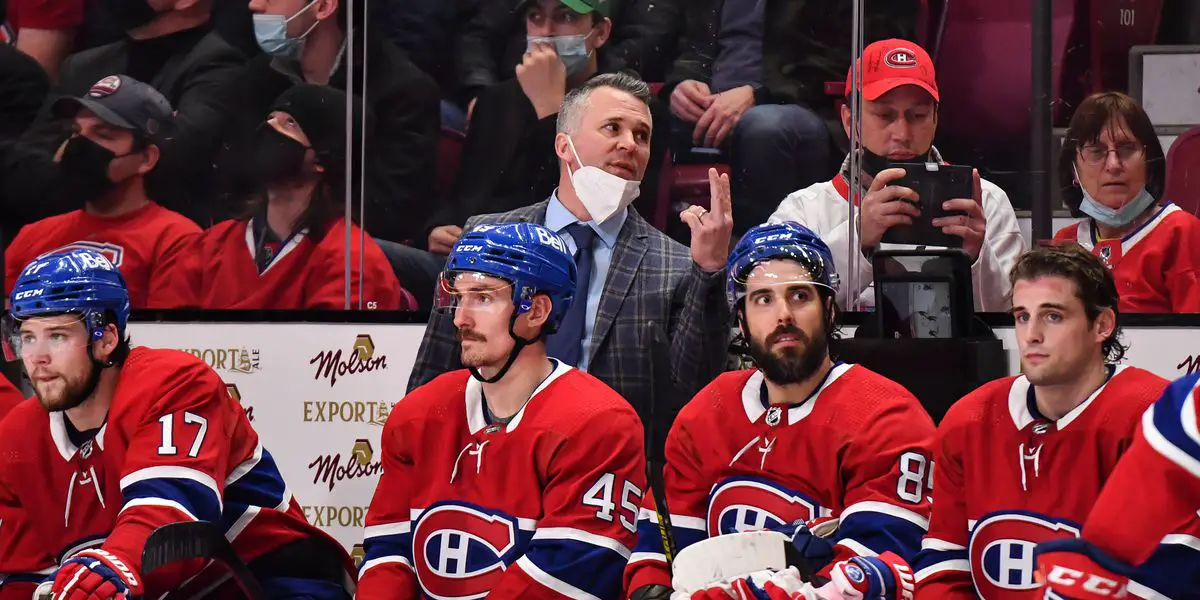 Welcome back to the series where I give my opinion on Elliotte Friedman's 32 Thoughts article. We have six thoughts to analyze and offer my opinion on. Let's get started with thought #1!
Thought 1: This is the Calgary Herald's front page from Dec. 2, 1988. Cory Gurnsey, then 18, grew up a Canadiens fan, as did his mother, Laura. In January 1980, Cory was leaving school, wearing his Lafleur sweater, when he was severely injured in a random stabbing attack. In the aftermath of the traumatic experience, Laura said the local Lions Club reached out to Lafleur and the team. "When Cory was in the hospital," Laura said this week, "they told me he was going to call. I honestly didn't know it was going to happen." Not only did Lafleur call, but he sent a new sweater to replace the one destroyed in the incident and promised to score a goal in Cory's honor. Montreal's next game was Jan. 19, 1980, when he had two goals and two assists in a 7-2 win over Toronto. "I was amazed when he scored," Cory said. (Someone who was at the game says Lafleur fished the puck out of the net after the first one.) That began a lengthy friendship between the Hall of Famer and the Gurnsey family. He flew them to Montreal for a game. At the morning skate, "He flipped a puck into the crowd, where his father caught it and gave it to me," Cory said. "I was flabbergasted. I didn't know what to say." They went for lunch when he came to Calgary. "How often do you get to meet your superhero?" Laura asked. "He was very polite. Such a nice guy to do something like that. Hard to believe he has passed away."
The 1988 Herald story quotes Cory Gurnsey as saying he thought Lafleur would return to the NHL with Los Angeles, to which he replied, "No, L.A. is too hot." As happens to so many of us, the friendship grew apart as time passed. But the Gurnseys never forgot Lafleur's kindness, and, evidently, he never forgot them. In 2014, Lafleur traveled to Alberta for a paid autograph signing. Cory Gurnsey couldn't attend, but when a photo was presented to the great winger and told it was for Cory, Lafleur remembered his name and told organizers not to charge for it. "It was … beautiful," Cory said. "I'd give time to talk about him anytime because he gave time to me." "He made us so comfortable," Laura said. (First came across the story re-reading Lafleur's biography, "Overtime," written by Georges-Hebert Germain. Highly recommended.)
Everyone has a memory of when a legend passes away. I never got to meet Guy Lafleur or watch him play, but from what I hear and read, this story in the Calgary Herald is on par with what everyone says and remembers from Guy. A kind soul that gave back to the community in many different ways. That is how you become a fan favorite in the league.
Thought 9: As mentioned last weekend, Pierre-Luc Dubois is one to watch. Does he have a long-term vision? The Jets prefer players with term and have locked up some good contracts. If Dubois is unwilling to do that, let's see where this goes.
I think Pierre-Luc Dubois would be a perfect fit for Montreal. He will turn 24 years old on June 24th and is at the ideal age to help out with the rebuild. If Montreal were to acquire Dubois, they would have a great 1-2 punch down the middle with the already established Nick Suzuki. I'm not sure what Montreal would have to give up for Dubois, but I'm sure he would love to play for the Canadiens.
Thought 12: During our podcast interview with Canadiens interim coach Martin St. Louis, we badgered him about returning next season. "It's definitely my intention," he replied. "I love hockey. I love helping people, and I love being on a team."
What a youthful addition that was for the Canadiens to get St. Louis as the interim head coach! I'm glad the fans on Twitter didn't rush to make a judgment because going into his first game, he only coached minor hockey. It doesn't seem like that bad of a decision to hire him as your interim. He should be rewarded with a contract this summer.
Thought 13: St. Louis wouldn't go into them, but he has some rules about how he wants the Canadiens to play. "I know my players, what's important to them, and they know what's important to me." But he made it very clear what he considers critical from a mental point of view: "The most important day in this league is the next day. Even if it's a day off." His first game as coach was a 5-2 loss to Washington, the team's eighth in a row. "I was really happy with their effort, but they had lost another game," he said. "They did that a lot. And I could feel it. I could feel the weight. So, you can feel crappy about the result, but you've got to let it go once you go to bed. You've got to wake up and go win the day. I used to call my dad all the time after games, just to vent. Or talk to my wife. … Let out all the negative energy so that the next day, you can win the day. In anything you do in life, to be successful if enthusiasm is not part of it, it's going to be really hard to sustain success."
Another thing he's got an excellent handle on is how hard it is, not only to win but to keep your place. "The one thing I guess I talked to my team – the biggest thing – was it's a battle out there. It's not just a battle out there on the ice, it's a battle internally. If you don't understand that, it's going to be hard to be successful. The battle in the locker room is for trying to move up the depth chart to get another contract. The internal battle is important. If you don't have an internal battle, I don't think you grow as a team." He said that when they practiced one-on-one drills with the Lightning, "I wanted to get against Vinny (Lecavalier) all the time. I want to go against the best. On the ice, it's the same thing. You might block a shot, you might be tired – and the league doesn't care how you feel. The league's hard. It's hard to be successful. They don't care if you're tired. If you check out because you're tired, you're exposing your team, and you're probably getting scored on. I want my players to understand how hard it is to be successful in the NHL. It's not just your opponents you're playing with, but the inner battle in your locker room too."
St. Louis retired from the NHL after the 2014-15 season, so what he is saying is still relatively accurate and not outdated. It's not like he is a player from the 80s who is trying to relay information from his experience. I do appreciate his insight. The one thing that stands out from this thought is the part about family because, as in this example, they can be used as a soundboard for when you are frustrated. Always have to come to the rink with a clean and open mind.
I also like how St. Louis explains the battles players go through daily. We hear commentators say during meaningless games that so and so is trying out for a roster spot next season. For example, although Ryan Poehling has played in 56 games, it's not that hard to think about replacing him. Bottom 6 forwards are one of the most replaceable in an organization.
Thought 14: The whole interview is recommended, as St. Louis is incredibly insightful. For example, practice: "You're trying to plan practice, but you've got to talk to your staff first because there are maybe 3-4 guys that are 50-50. That might change what you want to accomplish that day. Not that you completely have a new plan, but when practice starts, you've got to be ready as a coach. As crazy as it sounds, at the youth level, I always had practice planned. I never went and winged it. I took it very seriously, 'What are we going to attack today?' Be purpose-driven, don't just go out there to get a sweat. With the very few practice days we have based on the condensed schedule, you want to maximize your time with the players. Knowing who will be able to participate in practice – or not – definitely helps guide how you're going to construct your practice." It was funny when he talked about the now-automated lineup system, entered on an iPad. Several coaches have said they miss the old method of writing them on a sheet. "I always feel I'm going to mess up. I (get) so stressed pressing buttons," he said, laughing. "In my first game, we pressed the right buttons, and they announced it wrong."
Early on in his career, St. Louis has already had to adapt to new coaching measures with the addition of the automated lineup system. I like how he always goes in with a plan. I'm sure the hours of preparation don't go to waste.
Thought 15: St. Louis was also good talking about how he ended up where he is. "I told (my wife) before, the only way I'd ever leave before my kids are out the house – and my youngest is 14 now – it would have to be a head coaching job in the NHL. And I said, 'Don't worry, it will never happen,'" he said, laughing. "When (Jeff Gorton) got the job, I knew relationship his with Kent (Hughes), 'This could be a domino effect.' I started really thinking about it, that it could happen. Having been home for seven years, I felt my kids were in a really good place, in terms of their growth as teenagers and in a good place with their hockey." Hughes, who played at Middlebury College, was a counselor at a hockey school St. Louis attended. "When the call came, it was a pretty easy decision, to be honest. I grew up a Habs fan. My dad knows all the old Canadiens teams. Every year they won the Cup, he knows exactly what year, who scored the winning goal. It's been a big part of our life, the Montreal Canadiens. … There are opportunities in life you just can't pass. But, after saying that, it's not because an opportunity arises that you're going to be ready for it and you've got to be careful what you wish for. But I felt that I was ready. I felt that I've been preparing for this. I know I was coaching youth, but to me hockey is hockey. I've been watching a lot. I've had plenty of opportunities to (think), 'What am I going to do when I get an opportunity?' So, I've been writing stuff down. I've always been a hockey nerd, so to speak. I told my players that there is no way, that if I didn't think I was ready for this, that I would expose myself. (Not to) me, the Montreal Canadiens or my family. Why would I say yes to an opportunity if I don't think I'm ready for it?" Did St. Louis feel disrespected by anyone who called him a "minor hockey coach? "No, because I understand …and I laughed at it. Yeah, I was a bantam coach this year. I was coaching bantam and I was coaching prep. So, I get it. But I don't think people really understand what I've been doing the past seven years. Nobody sees what I'm doing on weekends, and nobody sees what I'm doing on Monday/Tuesday. At one point, I was running 6-7 practices a week. Back-to-back, building plans, coaching teams. And not just coaching teams, coaching individuals. Because every kid has different flaws or things they need, now that I'm a coach, I'm not going to be judged by how I was as a player. How do I coach? How do I show some growth on my team? Can I win? All that time will tell. I've never been a guy that has all the answers, but the one thing that I'm comfortable and confident with is that I usually find them. It might not be immediately, but I'm willing to put in the work to find the answers. To me, the answers are everywhere. You've just got to find them." Who's betting against him?
St. Louis has been through the grind with him planning back-to-back practices. I'm sure that along with the relationship St. Louis has with the Canadiens front office, coaching the team in your hometown played a big part in him. Everyone loves being close to home, and this is as close as it gets. Should he get a contract next season, I wonder how he will deal with the pressures of being a Habs coach for a full season. He's done well so far, but I'm interested in seeing how it translates to an entire season. Given his quotes from Friedman's podcast, I think Habs fans should be excited about the future. St. Louis demonstrates that he gets it and understands from the player's side.
That's all of the thoughts that have to do with the Montreal Canadiens from this week. Thanks again for reading through my article and my thoughts on Elliotte's 32 Thoughts.