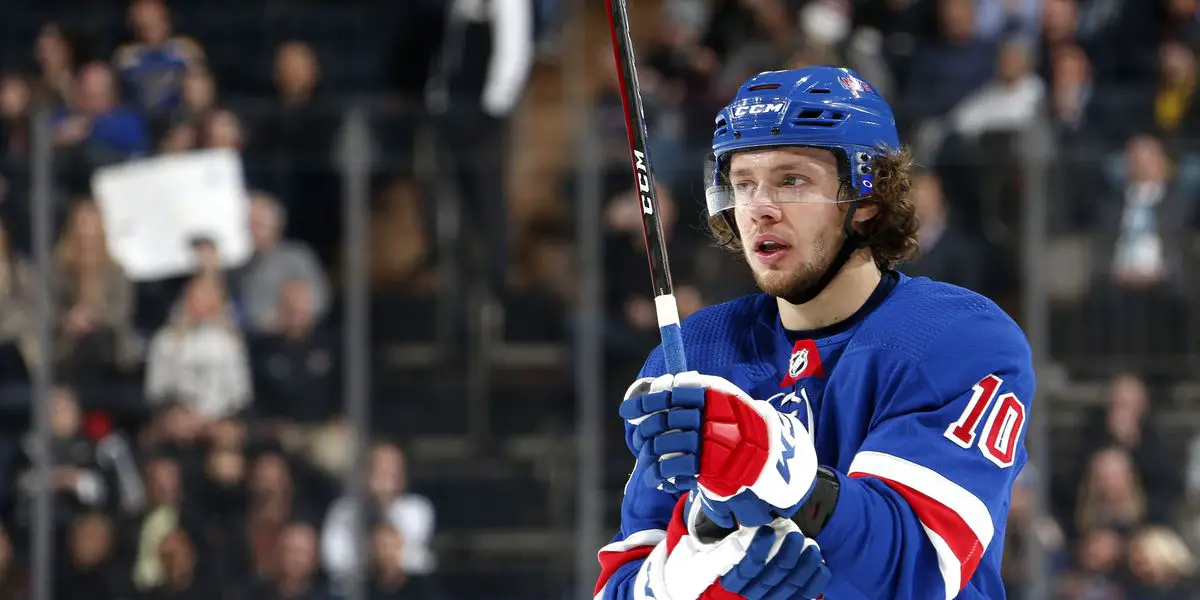 There is no doubt that Artemi Panarin might just be the best free agent signing that the New York Rangers ever did.
Since signing him to a deal in July of 2019, Panarin, 31, has done nothing but produce for the Blueshirts. Just look at his numbers since joining the franchise:
2019-20: 32 goals and 63 assists for 95 points in 69 games
2020-21: 17 goals and 41 assists for 58 points in 42 games
2021-22: 22 goals and 74 assists for 96 points in 75 games (Also had 16 points in the Stanley Cup playoffs)
Panarin is having another fine season for the Rangers this year as well. As of this writing (Thursday, March 2), Panarin leads the team with 67 points on 19 goals and 48 assists.
Believe it or not, folks, his point total could end up increasing in a big way for the rest of the regular season. That might be hard to believe, but thanks to the acquisition of Patrick Kane, Panarin now has a familiar linemate that can help elevate his game to a new level.
For starters, when these two played together with the Chicago Blackhawks, they created a lot of magic together. In his first season in the NHL, Panarin played with Kane on the same line and recorded 77 points as he won the Calder Trophy as the league's rookie of the year.
Meanwhile, in that same season, Kane would go on to win the Art Ross Trophy, the Ted Lindsay Award, and the Hart Memorial Trophy. He finished the season with 46 goals and 60 assists for 106 points.
Secondly, in Kane, Panarin has someone who speaks the same hockey language as him. Both of these players know how to create open ice, know how to control the puck, know how to find open areas, and know where each other is on the ice at all times.
This is not to say that players like Ryan Strome, Vincent Trocheck, Mika Zibanejad, and Vladimir Tarasenko were not good linemates for Panarin. With that said, they were not nearly as talented as Kane was/is.
Lastly, with Kane becoming his new linemate, Panarin might be able to start putting the puck in the net more. While with the Rangers, Panarin has primarily been a playmaker rather than a goal scorer, which is not bad.
With Kane now in tow, Panarin has a linemate who can get him the puck in prime scoring areas, which could end up leading to a lot more goals for Panarin. If Panarin can start scoring more goals, this team will be even more dangerous than it already is.
It is an exciting time to be a Rangers fan these days. Things are about to get even more exciting when Kane and Panarin are on the ice together for what hopefully will be not only the rest of the regular season but a long playoff run culminating in a Stanley Cup come June.
In this weeks episode we have on Nick Morgan from Locked on Predators pod to discuss coaches Hynes and Laviolette.Thanks for listening! Please rate and review our show on your favorite listening platform. Check out our partner's website at www.insidetherink.com for all your latest hockey news.