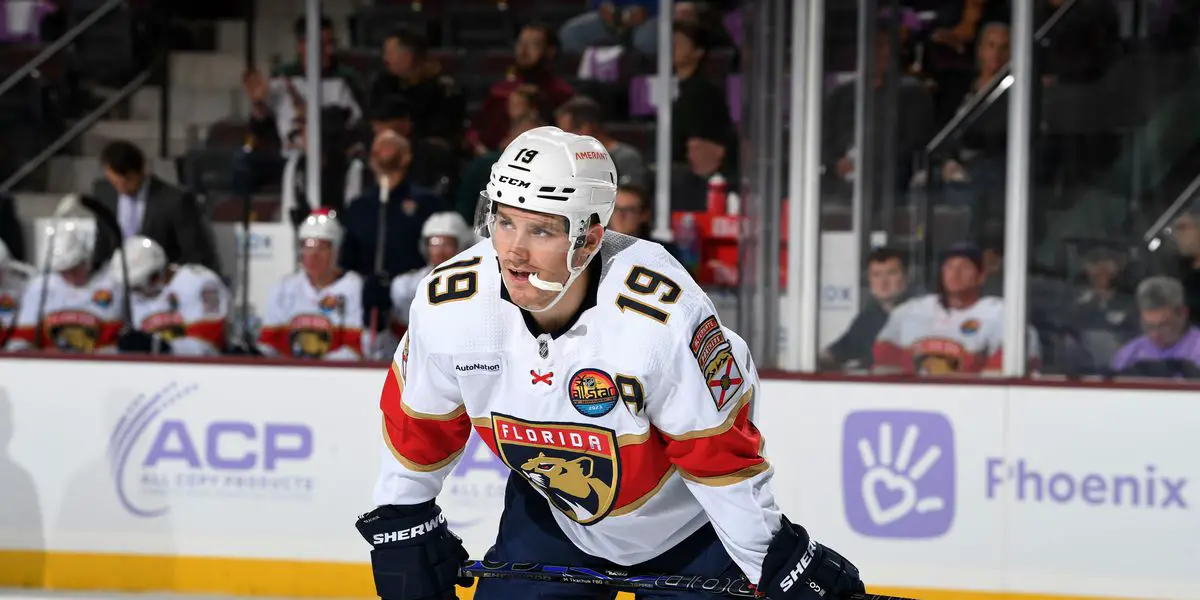 The NHL announced yesterday that they had suspended Florida Panthers forward Matthew Tkachuk for two games for poking Los Angeles Kings goaltender Jonathan Quick in the face with his stick on Saturday night. 
Tkachuk will forfeit approximately $102,702.70 based on his average annual salary. The money goes to the Players Emergency Assistance Fund.
At 19:22 of the third period, Panthers defenseman Brandon Montour fired a shot from the point, which Quick covered. Tkachuk, who was standing near the crease, then poked Quick with his stick. 
Tkachuk received a two-minute minor for goalie interference on the play, followed by a 10-minute misconduct. 
"While we heard Tkachuk's argument that he was not intentionally aiming for Quick's face in an attempt to injure him, he was intentionally using his stick to hit an opponent in the head, making contact with his face," the Department of Player Safety said in its ruling.
The NHL agreed that the stick wasn't delivered with substantial force but said that "it was only because of that lack of force that the play wasn't met with more severe discipline."
This is his third career suspension. He was suspended twice in the 2017-18 season, each for one game, for unsportsmanlike conduct with the Calgary Flames. He was fined last year for high-sticking Dallas Stars defenseman John Klingberg. 
Tkachuk missed the Panthers' 5-3 win against the Anaheim Ducks yesterday and will miss the game against the Carolina Hurricanes tomorrow. 

Tkachuk has five goals, and 12 assists for 17 points in 12 games played so far this season. This is his first season on the Panthers after being acquired on July 22nd.
The boys are back after a long break but have plenty to talk about as the playoffs are in full swing. We go series by series, looking at how teams have fared so far and who will come out on top. Thanks for listening! Please rate and review our show on your favorite listening platform. Check out our partner's website at www.insidetherink.com for all your latest hockey news.