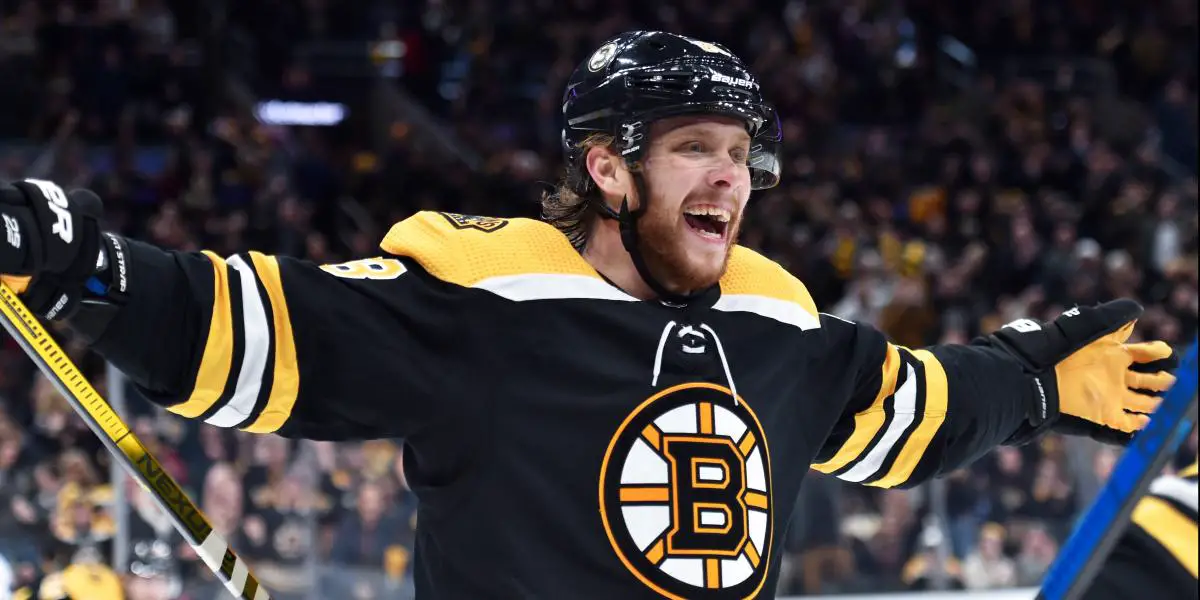 The Bruins have been off to a hot start to begin the season as they currently hold the best record in the NHL at 22-4-1 and 45 points. While the Bruins are winning, the status of David Pastrnak's future in Boston still looms as they're now over two months into the 2022-23 season.
At the conclusion of the season, Pastrnak will be without a contract as his previous six-year deal will expire, and he will become an unrestricted free agent. He has done nothing but improve his value with every game that passes, as he dominates every time he is on the ice. Through 27 games, he has 19 goals and 19 assists, which include eight goals and 17 points on the power play.
With the way, Pastrnak is playing, and with the cap projected to go up significantly, Pasta could be playing himself right out of Boston with the price tag. As Fluto Shinzawa of The Athletic shares:
"At Pastrnak's current pace, an eight-year, $88 million deal may be too low."
Fluto Shinzawa had the chance to catch up with Pastrnak and get the inside scoop on how negotiations have been progressing. One major takeaway from the 26-year-old sharpshooter is he is more focused on playing hockey and that his agent J.P Barry is in constant contact with general manager Don Sweeney.
Pastrnak is focused on the now as he tries to help the Bruins win this season which he has full control over.
"I still have this season left, right?" Pastrnak said. "There's nothing to be rushed over. I know my agent's talking to Sweens every other day. For me, it's just hockey. I'm focusing on helping the team win and getting better."
One concern the Bruins may have is that Pastrnak could be looking to set a new ceiling which has been the trend recently. The NHL saw history this summer regarding contracts when the Colorado Avalanche re-signed Nathan MacKinnon at an AAV of $12.6 million, which surpassed Connor McDavid's deal by $.01 million.
Luckily for Boston, that does not seem to be the case, just as it was when they inked Pasta to his previous six-year deal back in 2017. He just wants to "play hockey" and win as usual.
"Oh no, that does not matter to me," said Pastrnak of setting a new ceiling upon the expiration of his six-year, $40 million contract. "No."
This has to make Bruins fans happy, as the waiting game never gets easier as time continues to tick. But knowing that Pastrnak isn't in it for the money helps fans sleep easier if they believe in their top goal scorer. In the meantime, everyone will just have to wait and enjoy the show that Pastrnak puts on every time he touches the puck.
The boys are back after a long break but have plenty to talk about as the playoffs are in full swing. We go series by series, looking at how teams have fared so far and who will come out on top. Thanks for listening! Please rate and review our show on your favorite listening platform. Check out our partner's website at www.insidetherink.com for all your latest hockey news.