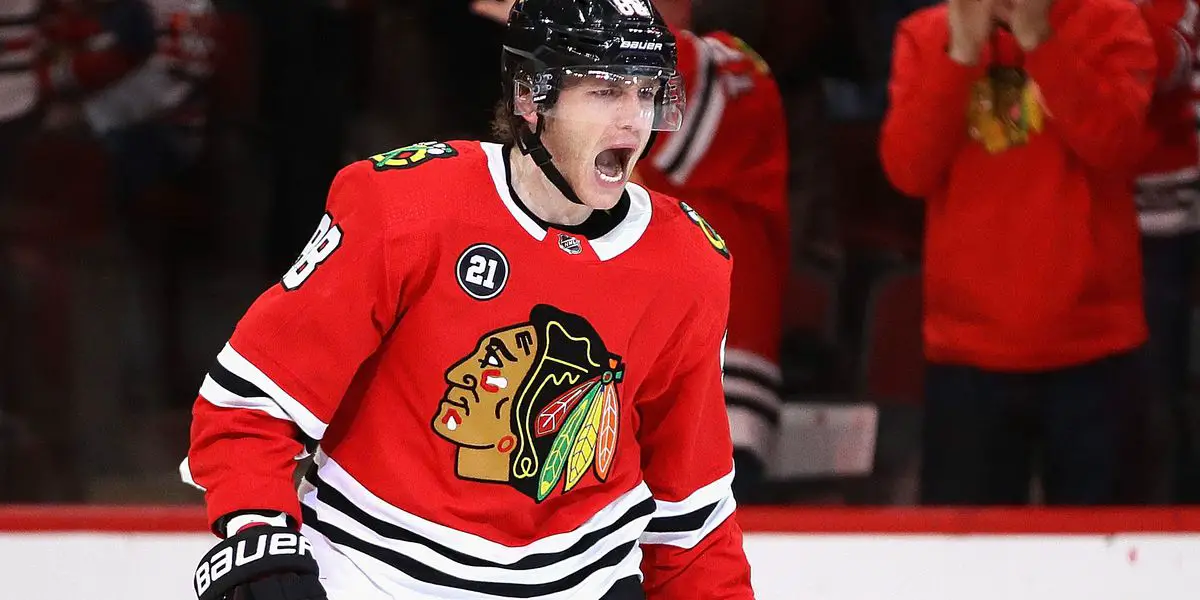 It's time to land Golden Jet. You have some company, Bobby Hull, by the name of Patrick Kane. Kane continues to add to his legacy by tying Hull for second place on the franchise leaderboard for points. Kane accomplished this 6:41 into the first period on a sly pass to DeBrincat on an odd-man rush. DeBrincat would burry the one-timer into the open net. Chicago would go on to take a 2-1 lead but a few costly penalties and some, to say the least suspect reffing (missing an obvious trip/interference on DeBrincat, and the delay of game on the face-off in the third period). Boston would go on to spoil Kanes historic night and lose ironically with 17 seconds left 4-3. It took Kane 1084 games, while it only took Hull 1038 games. Do with that info as you want.
It won't take Kane more than a game or two to score point 1154 and take over sole possession of second, setting his eyes on Stan Mikita and his colossal point total (1467). Kane is only 314 points back of Mikita. If Kane decides that he wants to stay for the rebuild, Re-ups his contract, he could pass Mikita in the next four to five seasons. For that to happen, Kane would have to pace at around 70 points, a number that Kane should have no problem averaging considering he's at 65 points now with twenty-three games remaining. Kane is pacing at 1.18 points per game this season, with zero signs of slowing down. Patrick Kane's style of play will allow him to continue to play and produce at an elite level. His vision and hockey IQ is at the top echelon. While factoring in Alex DeBrincat, who is transforming into one of the top snipers in the game, Kane may catch Makita in three to four seasons.
Kane will catch Makita IF he decides he wants to remain in the Windy City following his contract running out after next season. As far as Blackhawks records, Kane is next closest to passing Brent Seabrook for third all-time in games played. Kane is thirty games away and will have to wait till next season to accomplish this feat. Kane is still shy of Mikita for second in goals by 118. Kane is also just behind Makita for assist needing 196 more to tie Stan Mikita. Kane has the opportunity to lead the Blackhawks franchise in multiple statistical categories, but will he remain a Chicago Blackhawks past his current contract? Or will he be moved to another franchise for picks and prospects?
Also, please listen to episode 6 of "Cue The Dagger." It's an all Blackhawks podcast covering all the latest games and news coming from your Chicago Blackhawks. In this episode, we discuss Joe Sakic and the Colorado Avalanche calling and inquiring about Patrick Kane. To say the least, we did not have the Kindest words for Joe Sakic. But Byram is an unbelievable young defenseman? Check out the pod to see my full thoughts on this situation. And I have an article on it as well. https://insidetherink.com/opinion-should-chicago-trade-patrick-kane-to-the-avs/ @CueTheDaggerPod is also doing a giveaway at 100 followers. All you have to do is follow the show on Twitter.