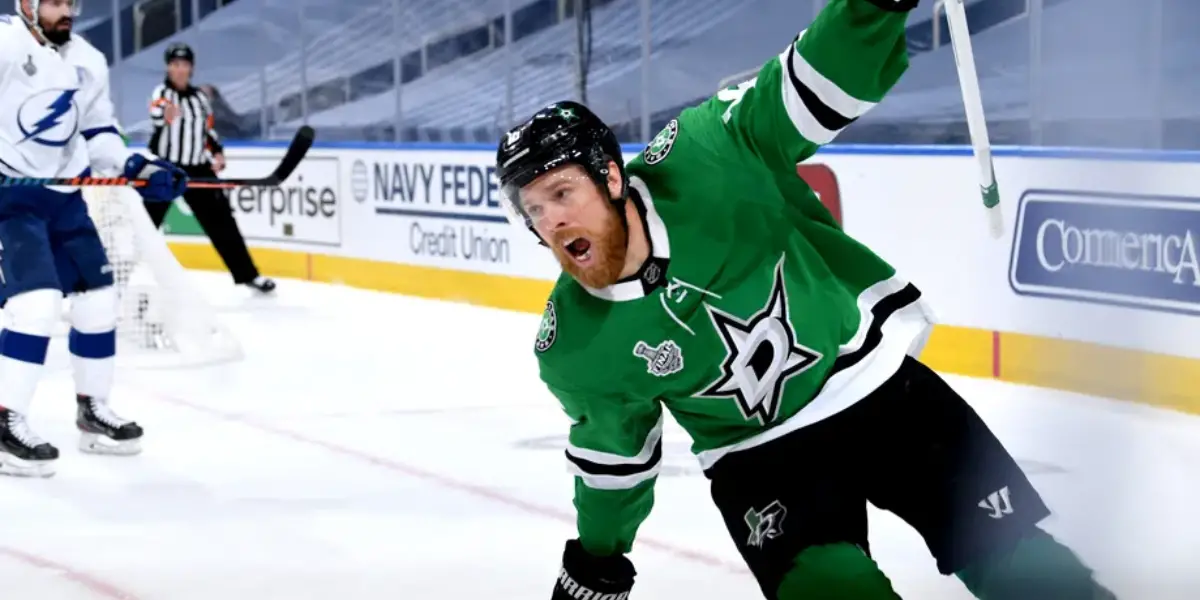 The Dallas Stars locked up their all-star on Friday, as they re-signed forward Joe Pavelski to a one-year contract. 
Pavelski, 37, is currently on the final season of a three-year, $21-million deal signed with Dallas in the summer of 2019. That deal comes out to an average of $7-million per season, while the one-year extension clocks in at a bit of a hometown discount at $5.5-million. 
Despite his age, he's having an outstanding season in every offensive category. As of now, the former U.S. Olympian leads the Stars in both assists (37) and points (59) through 56 games played. He's also third in goals scored (22), sitting only behind young stars Jason Robertson and Roope Hintz. If Pavelski were to finish atop the Stars' scoring charts again, it would be his second consecutive season doing so (posted 22 goals and 59 points in last year's shortened 56-game season). 
Pavelski was also an extremely valuable piece of the Stars team that captured the Clarence S. Campbell Bowl in 2020. In 27 games played (combined between the round-robin and playoffs), Pavelski led the team in goals (13) and tied captain Jamie Benn for third in points (19) as the Stars fell just two games shy of their second Stanley Cup in team history. 
"Sarah, Nate, and I have loved the city of Dallas since day one," Pavelski said. "We are very committed to winning here and have full belief in (team owner) Tom Gaglardi and his family and (general manager) Jim Nill to give our group every resource in order to do so." 
Nill had a lot of high praise for Pavelski, adding, "In his three seasons here, Joe has proven to be one of the strongest, most respected voices in the dressing room, as well as being one of the most consistent performers on the ice. He's a true professional, incredible leader, and an example to everyone in our organization of what the standard is."