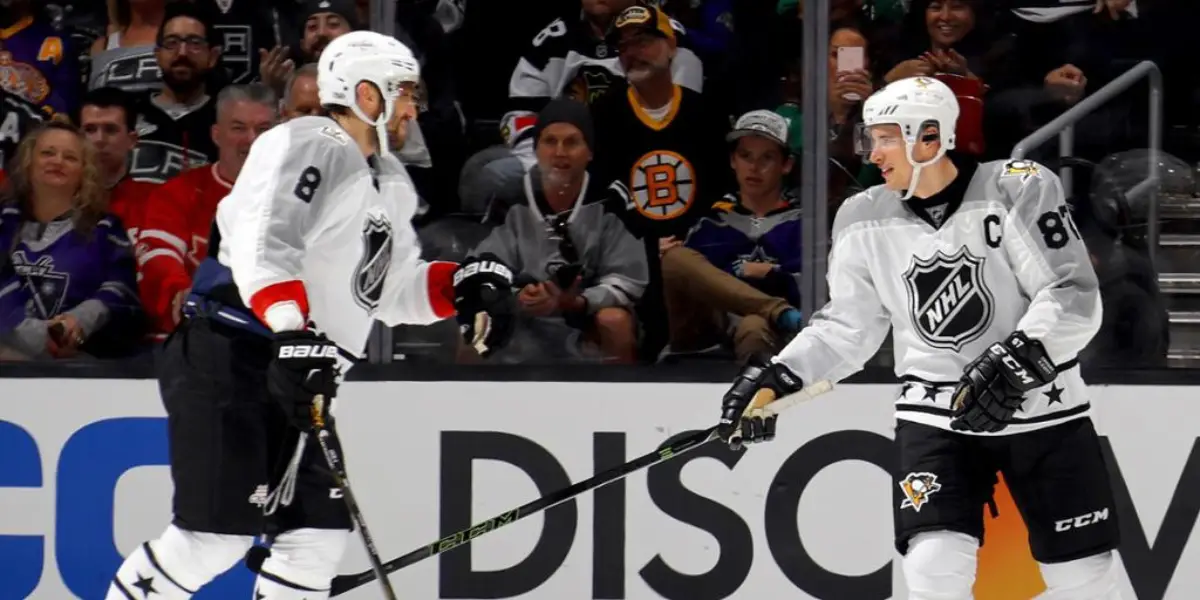 Pittsburgh Penguins forward Sidney Crosby will be teaming up with rival Alex Ovechkin at the All-Star Skills Competition tonight as part of the NHL's breakaway competition, the NHL announced. The event will be held at FLA Live Arena in Sunrise, Florida. It will feature some other notable NHL stars from the past and present, including former NHL and Florida Panthers goalie Roberto Luongo and Toronto Maple Leafs forward Mitch Marner. 
The other players competing were listed individually, but Crosby and Ovechkin will be "teaming up" for the event. Crosby will also be in the "Splash Shot" event, which will be held on a beach in Fort Lauderdale. In this event, players will be shooting at targets to dunk their opponents. The actual All-Star Game will be held tomorrow. It will be the Central All-Stars versus the Pacific All-Stars at 3 PM, followed by the Atlantic All-Stars vs. the Metropolitan All-Stars at 4 PM. 
Crosby has said in the past he would prefer to take time off to rest instead of participate, but he must've had a change of heart this season. "It's an honor, it's a compliment to be recognized for it," Crosby said to media that traveled to Ottawa on Jan. 16. "I'm not going to lie, as you get older, I think you'd like to have a little bit of the break, though. You're honored, it's a compliment. But I like getting rest at this point."
Crosby currently leads the Pens with 24 goals and 36 assists for 60 points in 49 games this season. It is his ninth time being named to an All-Star Game.