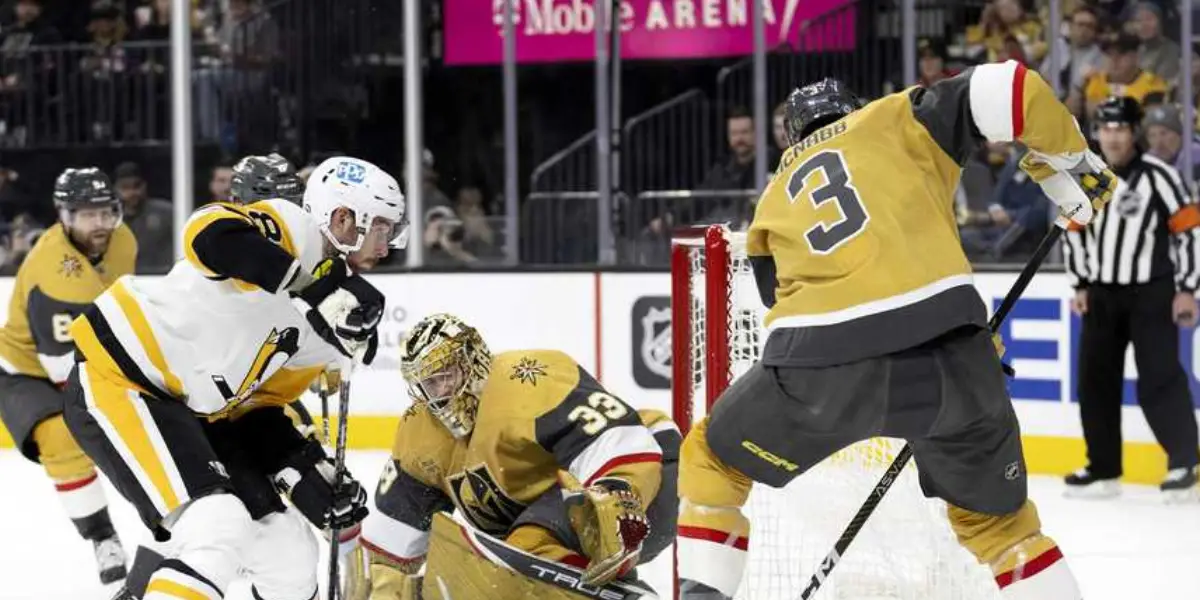 The Pittsburgh Penguins fell to the Vegas Golden Knights last night 5-2 at T-Mobile Arena. 
Forward Jack Eichel had a goal and two assists in his return from injury. He missed the last 11 games due to a lower-body injury. Forwards Phil Kessel, Mark Stone, and Paul Cotter also scored, and goalie Adin Hill had 38 saves for the Golden Knights, including 20 in the second period. The Knights are now 27-12-2 and have won their past four home games after going 1-6-0 in their last seven home games before. Sidney Crosby had a goal and an assist, and goalie Casey DeSmith had 26 saves for the Penguins, who are now 19-13-6 and 0-4-2 in their last six games. 
Kessel opened the scoring just under two minutes into the game, shooting a wrist shot past DeSmith to make it 1-0 for the Golden Knights. Eichel would score off the rush just over five minutes into the game to make it 2-0 Vegas. At 11:20, forward Chandler Stephenson would make it 3-0 for Vegas. 
With 11 seconds left in the second period, Mark Stone would make it 4-0 for the Penguins. He would finish the night with 13 points (five goals, eight assists) in his past seven games. 
Just over four minutes into the third period, defenseman Ty Smith would score his first goal with the Pens to make it 4-1. At 12:05, Paul Cotter extended the Knights' lead to 5-1. With a minute and 20 seconds remaining in the game, Now nine-time NHL All-Star Sidney Crosby scored his 20th goal of the season to make it 5-2. It is the 15th time he has scored 20+ goals in a season. He is only the second active player to hit that mark. Only Capitals forward Alex Ovechkin (18 times) has done that more. 
Golden Knights goalie Logan Thompson was also named an All-Star. Also, Vegas forward Mike Amadio would have his career-high seven-game point streak end. 
Will the VGK win Game 6/7 or choke away the WCF?
–
The Vegas Fever Podcast
In this episode we review:The first 5 games of the WCF, the VGK lead 3-2We also..Discuss how closing out the Stars will go and how not closing them out will go after leading the series 3-0.Be sure to send in your questions, comments , concerns and emotional outbursts to our twitter DM'sThanks for checking us out! Please subscribe after you listen.