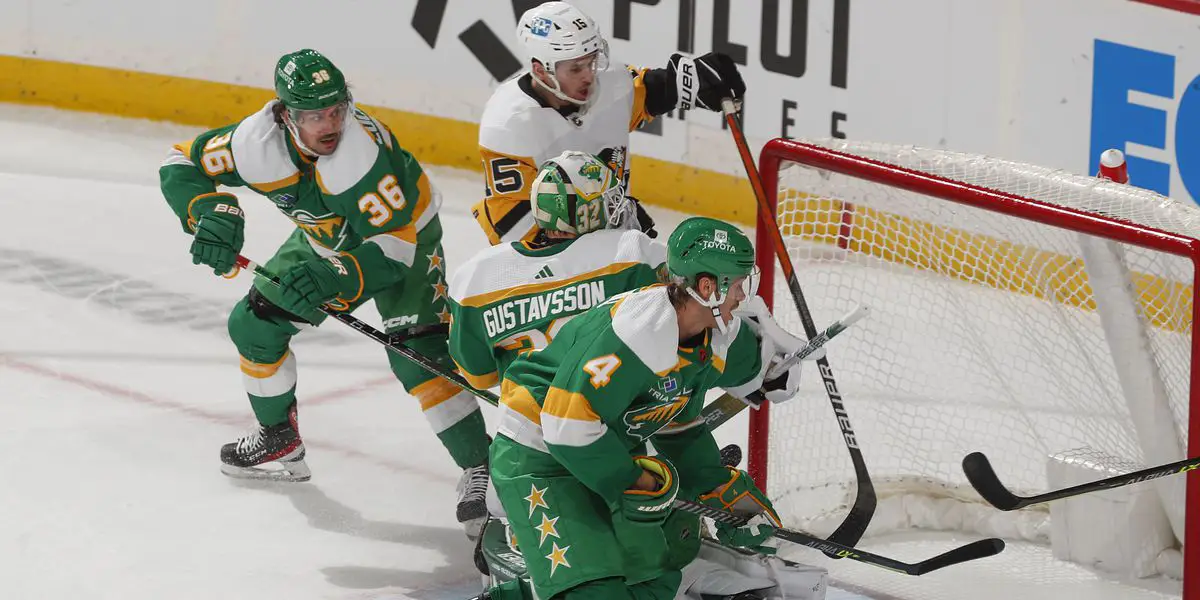 The Pittsburgh Penguins defeated the Minnesota Wild 6-4 at Xcel Energy Center yesterday.
Eight minutes and 15 seconds into the first period, Penguins captain Sidney Crosby gave the Penguins a 1-0 lead. With two minutes and 57 seconds left, forward Ryan Poehling extended the Penguins lead to 2-0.
Shots were five to four in favor of the Wild in the first period. 
Four minutes and 31 seconds into the second, defenseman Brandon Duhaime got the Wild on the board and cut the Penguins lead in half to 2-1. Twelve seconds later, forward Joel Eriksson Ek buried his own rebound and tied the game up at 2-2. With a minute and 40 seconds left in the second, defenseman Kris Letang gave the Pens a 3-2 lead with a power play goal on a 5-on-3. 
Five minutes and 50 seconds into the third period, Crosby would put in a power play goal to give the Penguins a 4-2 lead. Just over 11 minutes into the third, Eriksson Ek would get the Wild back to within one with a short-handed goal to make it 4-3. At 14:43, forward Brock McGinn would extend the Pens lead to 5-3. At 16:31, forward Jake Guentzel would extend the Pens lead to 6-3 with an empty-net goal. With eight seconds left, defenseman Matt Dumba would score to make it 6-4, which ended up being the final score.
Crosby had two goals and two assists, and goaltender Tristan Jarry made 19 saves for the Pens, who are now 7-7-3 and have now won three of their past five games. Joel Eriksson Ek had two goals, and goalie Filip Gustavsson had 26 saves for the Wild, who have now lost their last three games, and five of their past seven games, for a record of 7-8-2. 
One thing that has been a bright spot for the Wild is that forwards Kirill Kaprizov and Mats Zuccarello both have extended their point streaks to five games. Kaprizov has two goals and six points, while Zuccarello has one goal and five points. Also for the Wild, forward Tyson Jost returned to action, logging almost eight minutes of ice time in his first game back from being healthy scratched the past three games. On the other side, Sidney Crosby scored his 100th career game-opening goal, which makes him the second active player to hit that mark, with the other player being Alex Ovechkin with 134. Crosby also passed Gordie Howe for the tenth-most three-point games in NHL history with 163, which is one game behind Jari Kurri. 
https://share.transistor.fm/s/3ee4829a